If you do any sort of bicycling, whether for sport or hobby, then I want to show you 10 cycling affiliate programs you can leverage to start a real online business that promotes them.
The subject of bicycling has many niche branches you can profit from as an affiliate, and here's a few examples:
Sport bicycling.
Marathon bicycles.
Electronic bikes.
Bicycles used for indoor training.
Mountain bikes.
And more.
The 10 cycling affiliate programs I'll show you today provide access to promoting all these types of bikes, and furthermore, pay excellent commissions for doing so. This is a very profitable high ticket niche you can really make a passive affiliate income from and I'll show you exactly how that can be done in this article too.
Here's a quick look at the 10 cycling affiliate programs: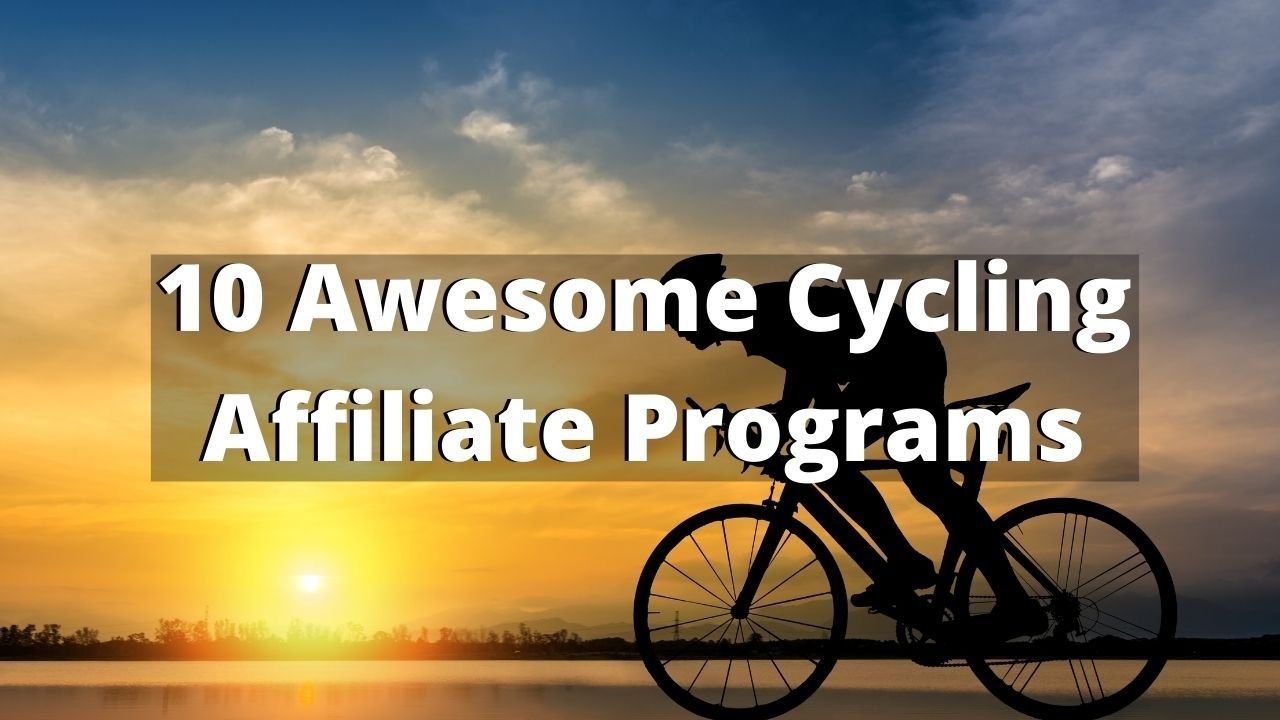 Eliel Cycling (10%).
Competitive Cyclist (5%-12%).
ICAN Cycling (5%-10%).
Aventon Bikes (4%).
Pactimo (8%).
Norco Bicycles (5%).
Trek Bikes (4%-8%).
Worldwide Cyclery (7%).
Wahoo Fitness (7.5%-10%).
Amazon Associates (4%-10%).
For these programs, the cookie period varies from 30-60 days which is awesome!
In a moment, I'll be analyzing each cycling affiliate program, showing you their payout and then providing a sample of how any of these programs can become a great money maker for you.
How much money can you make with these cycling affiliate programs?
Let's take a simple example:
A bicycle that costs $2,000.
The commissions these programs pay vary from 4%-12%.
Therefore, you'd earn $80-$120 per sale.
Imagine having a blog that makes 10 sales for these bicycles.
You'd be earning anywhere from $800-$1,200 every single month off this blog.
So despite some affiliate programs on this list paying a small percentage of a commission, because it's a high ticket affiliate marketing promotion, that small figure still equals to large sums for every sale and you don't need to make that many to start seeing this turn into a good passive income source. Cycling is also a popular outdoor niche to build an online income with.
With these simple numbers, if you start running how much you'd earn for 20, 50, 100 or more sales, then you can then see how this can turn into a serious income source, and it's very possible to do with this evergreen niche.
1) Eliel Cycling (10%):
Description:
Eliel Cycling is an a specific merchant of bicycles and bicycle gear all around. It sells sports bicycles and various accessories for biking, such as shorts, pants, helmets, you name it.
It is also a company that directly operates in California, but affiliates can promote it's products from all over the country. It pays 10% for each commission earned.
I'm not sure about other countries, but if you reside in the United States, this company is a good place to consider promoting bicycles from.
Here is the affiliate sign up page for Eliel Cycling if you'd like to learn more.
2) Competitive Cyclist (5%-12%):
Description:
Competitive Cyclist is a niche specific company that sells gear related to sports bicycles and is a great program to sign up with if your niche site, blog, YouTube channel or promotions are geared towards sports cyclists and/or marathon riders.
They pay 5%-12% commissions depending on the type of product you promote for them.
Here is the affiliate sign up page for Competitive Cyclist. More information on what they sell and offer is explained there.
3) ICAN Cycling (5%-10%):
Description:
ICAN Cycling is one of the few companies which sells ALL sorts of bicycles and allows it's affiliates to do the same through them.
Paying 5%-10% per sale, they boast commissions of possibly $500 per sale and a high conversion rate, and I assume this means people who buy from them usually order more than just 1 item, and this can equate to such high ticket commissions.
Here is the affiliate sign up page for ICAN Cycling if you want to see what they offer and more info on their promotional opportunities.
4) Aventon Bikes (4%):
Description:
Based on what I've seen, out of all 10 opportunities on this list, this is the one which pays the lowest (4% flat apparently), but I would seriously consider this affiliate program for anyone who is looking for affiliate networks to promote with.
In addition to offering a wide variety of bikes, they also sell eBikes that you can promote.
One recommendation I have is to sign up with multiple affiliate networks on this list and see which ones approve you before choosing which one to mainly stick to and I would take the time to sign up with Aventon Bikes because it may turn out to be a profitable place to do business with.
Here is the affiliate signup page for Aventon Bikes if you'd like to see and learn more.
5) Pactimo (8%):
Description:
Pactimo is a good affiliate network for promoting bicycle accessories that pays 8% flat for sales made.
I didn't see bicycle promotions on this site, but the fact that they sell a ton of gear for bicycle riders and pay 8% for sales presents great opportunity to promote their accessories and get paid more per sale for that gear.
You could promote bikes from a different affiliate network and accessories for biking with this one to get more out of your affiliate sales.  Learn more about Pactimo's affiliate program here.
6) Norco Bicycles (5%):
Description:
Norco Bicycles offers one of the widest varieties of bikes out of this entire list of programs.
Ranging from mountain bikes, to urban bikes or all sorts and more, they pay UP to 5% per sale and say their average orders exceed $1,000 which means you can get paid up to $50 on average for every order.
This is also a great program to add to your list (which is why it's on this one) and you can learn more about the Norco Bicycles affiliate program here.
7) Trek Bikes (4%-8%):
Description:
There are 3 different commission payouts for sales made on bicycles at Trek Bikes, ranging from 4%, then 5% and at most, 8%.
This affiliate network also offers a TON of variety with the bikes you can buy and this also presents the affiliate with a ton of choices.
To learn more about Trek Bikes affiliate program, click here.
That link will show you the details of their promotional opportunities and how much you can earn (for example, making sales for suspension bikes sales vs none suspension bikes and so forth).
8) Worldwide Cyclery (7%):
Description:
With a nice 7% commission rate, Worldwide Cyclery mainly sells mountain bikes (custom), but their other accessories can be sold to niche audiences that are interested in bicycling overall.
I would say this affiliate network is equal to the opportunity as Pactimo, but depending on what products are offered on this site vs the others will determine if you decide to do business as an affiliate for them. Learn about Worldwide Cyclery's affiliate program here.
9) Wahoo Fitness (7.5%-10%):
Description: 
Wahoo's affiliate page says you can earn up to 10% and based on some quick research, it seems the commissions vary from that to 7.5%, but either way this program mainly sells smart bikes for indoor exercises and I can safely tell you that this may be a booming niche moving forward.
I can also say that it can likely become a micro niche if you review specific smart bikes for indoor training.
In any case, I very much liked that I stumbled upon this affiliate network and happily added it to this list. If you're into the indoor biking niche, promoting Wahoo's smart bikes is a good place to start.
10) Amazon Associates (4%-10%):
Description:
Amazon Associates has and for the foreseeable future will have the most products to offer it's affiliates to promote and in regards to bikes, you'll find most of the variety here.
The other affiliate networks above offer far more specific, customized and higher end bikes, whereas Amazon Associates offers more general products in this subject.
Yet it also offers a well known and trusted affiliate program that I also personally use to this day and that is why I added it to this list as well.
I would keep Amazon Associates as a plan B affiliate network for now, as the other options above likely will pay more and offer more higher end bikes you can promote.
On a side note, Amazon Associates is also one of the top outdoor gear affiliate programs to date (in terms of selection), even though I would say certain networks like the ones on this list pay you more for similar products.
3 ways to profit from these 10 cycling affiliate networks:
The example above where I showed you how much you can make wasn't just hypothetical. It is based on realistic outcomes that can happen if you know what to do, and here are 3 major conduits to help you make this a reality:
1) Blogging:
Create a blog on a specific type of niche related to biking (mountain bikes for example, or marathon bikes) and blog about this subject and review the niche specific bikes.
As you grow the blog, THEN sign up to one or more of the networks above and show them you run a good looking blog that they will happily approve and then allow you to promote.
Helpful resources: 
2) YouTube:
Create a YouTube channel on the same type of niche subject related to biking and make videos on whatever biking niche you chose.
Grow a channel and promote the bikes there. Also make videos on nutrition necessary for biking, and accessories that help (backpacks, helmets, water bottles, ect…).
Helpful resources:
3) Pay per click offers: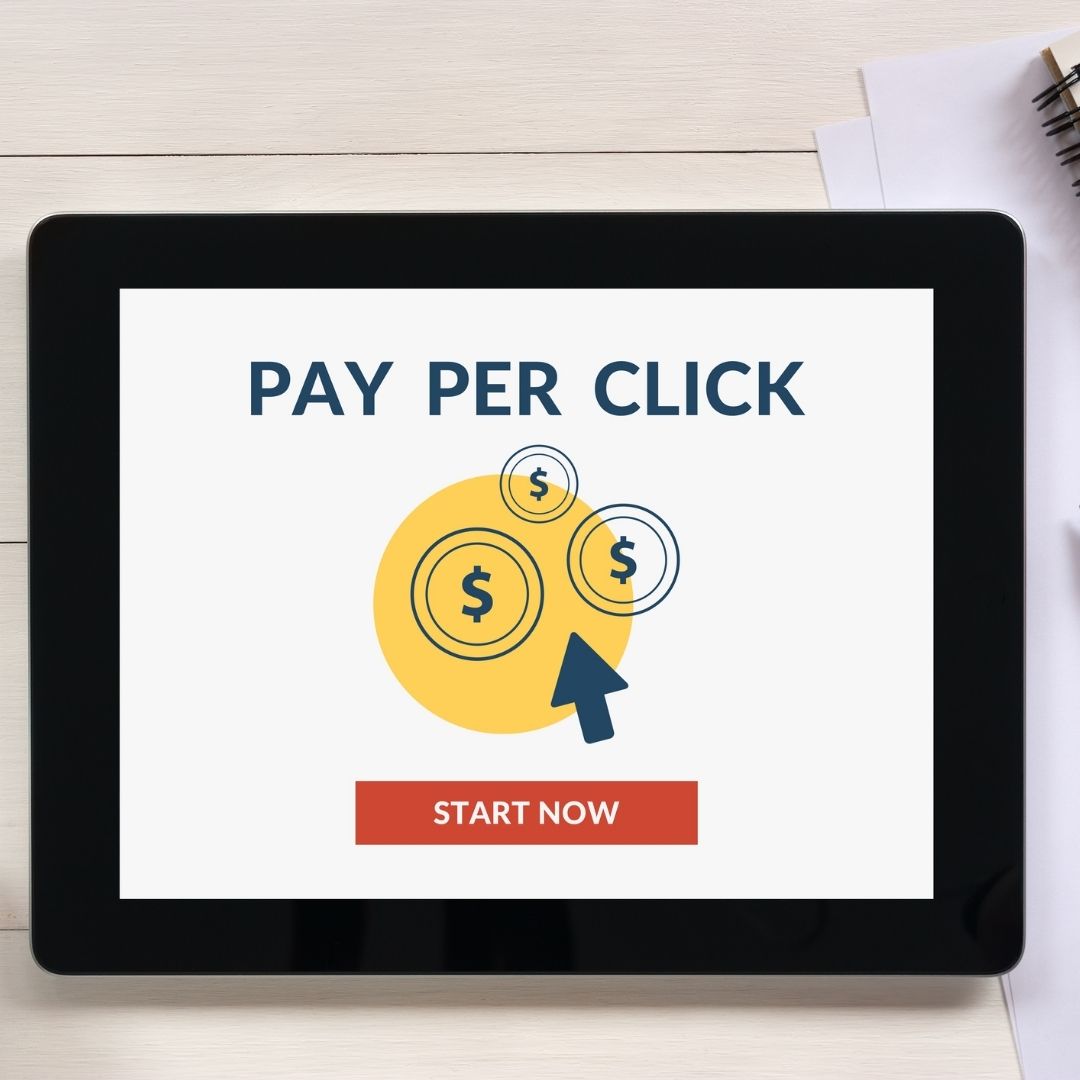 There are several awesome PPC networks for affiliate marketing you can use, and I would recommend you only rely on this method of making money for promoting ONLY the highest end offers, which are the most expensive bikes.
You'd make ads on several sites and lead traffic interested in the specific brand of bicycles to your page that promotes it.
Helpful resources: 
This is the most advanced method out of the 3 and I would honestly recommend you stick to the first 2.
Getting step by step help to make a real online business promoting bicycles:
There are many free resources I have provided above to help you start an online business promoting bicycles, but in all honesty, if you're new, adding a blueprint that embodies ALL of the above strategies, but breaks it down into a step by step process would be where I'd recommend you start.
If you'd like to do this, then get that real help and training from Wealthy Affiliate. It will be the program that guides you to this reality.