Vitaliy here, HelpingHandAffiliate.com's owner.
I'm going to make this short (How I can help you succeed at affiliate marketing):
I know this business very well and help people succeed at it, no matter what level you are (especially if you're a beginner).
This is through a very special offer going on right now where you can get 7 days of free coaching from me, and a few other awesome bonuses!
Here's everything you need to know about my free 7 day coaching: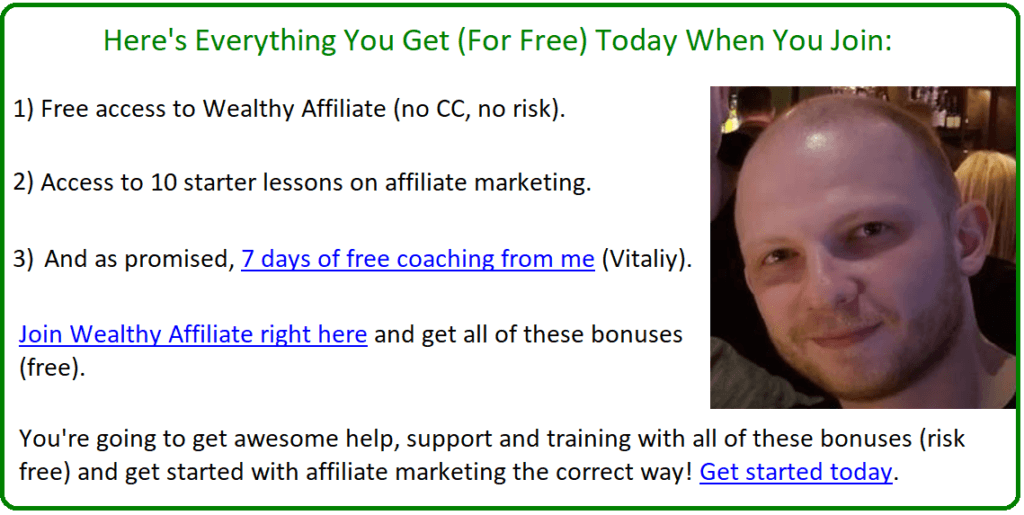 Check out these Wealthy Affiliate success stories (And be on the road to becoming one too):

If you have any questions about my coaching or how this all works, let me know 🙂