Micro niches have produced at least half of the income I've made online since 2007 (We're talking over $500,000) and in this article, I want to show you what they are, as well as give you 5 examples and ideas of what they look like.
The truth is that micro niches are in endless supply out there (You'll see why in a moment), but the truly profitable ones are like rare diamonds you find either by accident or by digging through one idea after another until you come across that rare gem.
And I want to help you cut through that search time and know what to look for to establish if the micro niche idea you find is truly profitable or not. And after that, I want to give you a blueprint to follow so you can actually profit from that chosen micro niche.
So let's get this started, by first identifying the most important thing here and that is:
What exactly is a micro niche?
There are 3 categories of what I would classify as a micro niche:
Specific niche products that have popularity (Millions of options).
Very specific niche subjects that also have popularity (100,000's of options).
Typically there is very low competition with micro niches.
What makes a

profitable micro niche

different from a

regular micro niche (that isn't profitable)

:
The key word is popularity.
Keep in mind I said the words "have popularity" above in both categories and this is because a lot of products and very specific subjects are dead, meaning no one knows about them or looks for them, and thus they aren't profitable.
What you want to look for in a PROFITABLE micro niche is a very specific product or very specific topic that actually has an audience interested in it!
My history with micro niches:
I was not kidding when I mentioned making over $500,000 through micro niches I had found over the years and there is a case study post I made on how I earned $500,000 with 1 page websites here (they targeted micro niches).
An example of what a profitable micro niche looks like:
If we take those 2 categories, here's a few examples of what they could look like:
1) For specific niche products:
Any specific trail running shoe that gets attention.
Any specific drone product that also gets attention.
Any specific cream for your skin that gets attention.
Any specific inflatable paddle board product that gets attention.
Basically insert any specific product that is popular and you basically have a profitable micro niche before you. Here is another example:
2) For very specific niche subjects:
Walking shoes for people with flat feet.
A specific mountain bike brand (not a product but a subject in this case, because there's numerous ones).
I'd add more, but I want to focus the remainder of examples to the list of 5 niches I originally wanted to cover, rather than focus on hypotheticals. So here we go:
These are the 5 examples of profitable micro niche ideas: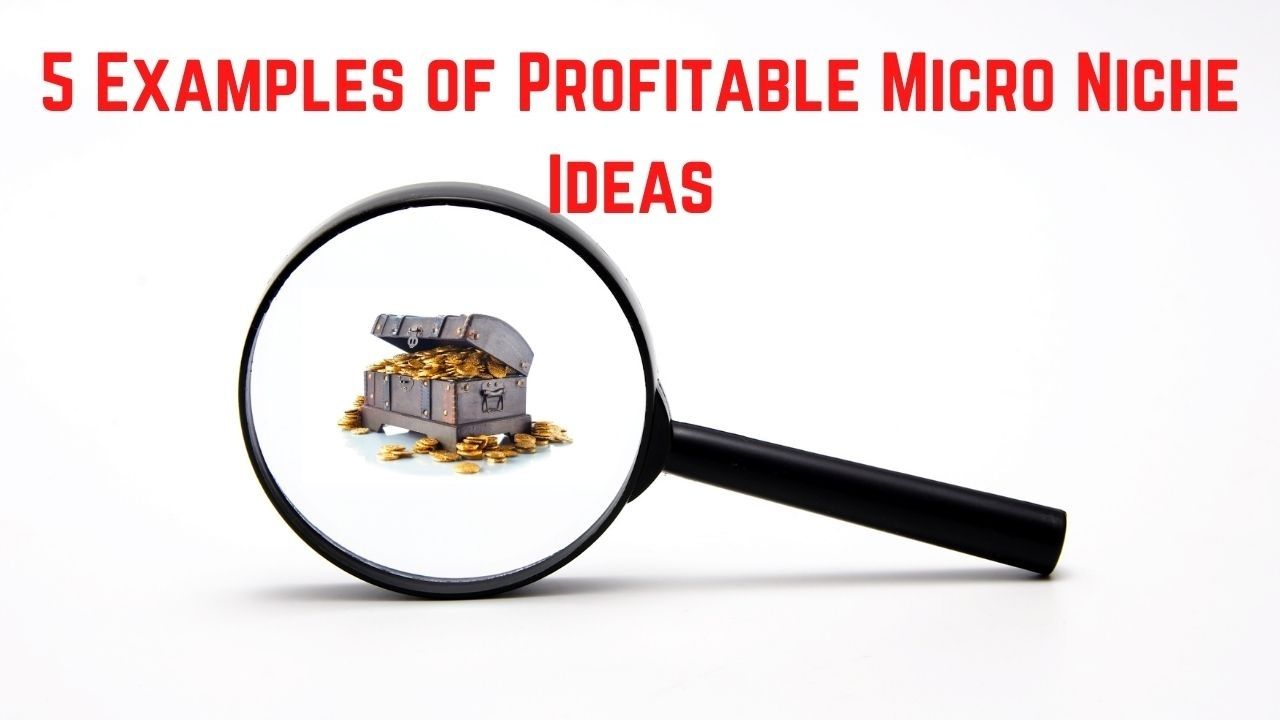 Football snack helmets.
Trail running shoes for flat feet people.
Japanese garden decorations.
How to make syrup (supplies).
Tiki garden décor.
I'm going to show you some ridiculous (good) statistics for these micro niches in a moment as well as examples of people are who profiting from said niches with website examples, but one thing I want you to consider before I do this is the following:
When you read this list of micro niche ideas, did you go "Hmm that's a really interesting idea I never thought about!". If so, then this is one of the reasons why these ideas are micro niches.
They're carefully "hidden" and "overlooked" between the cracks of what we would consider normal subjects, like normal evergreen niches.
1) Football snack helmets: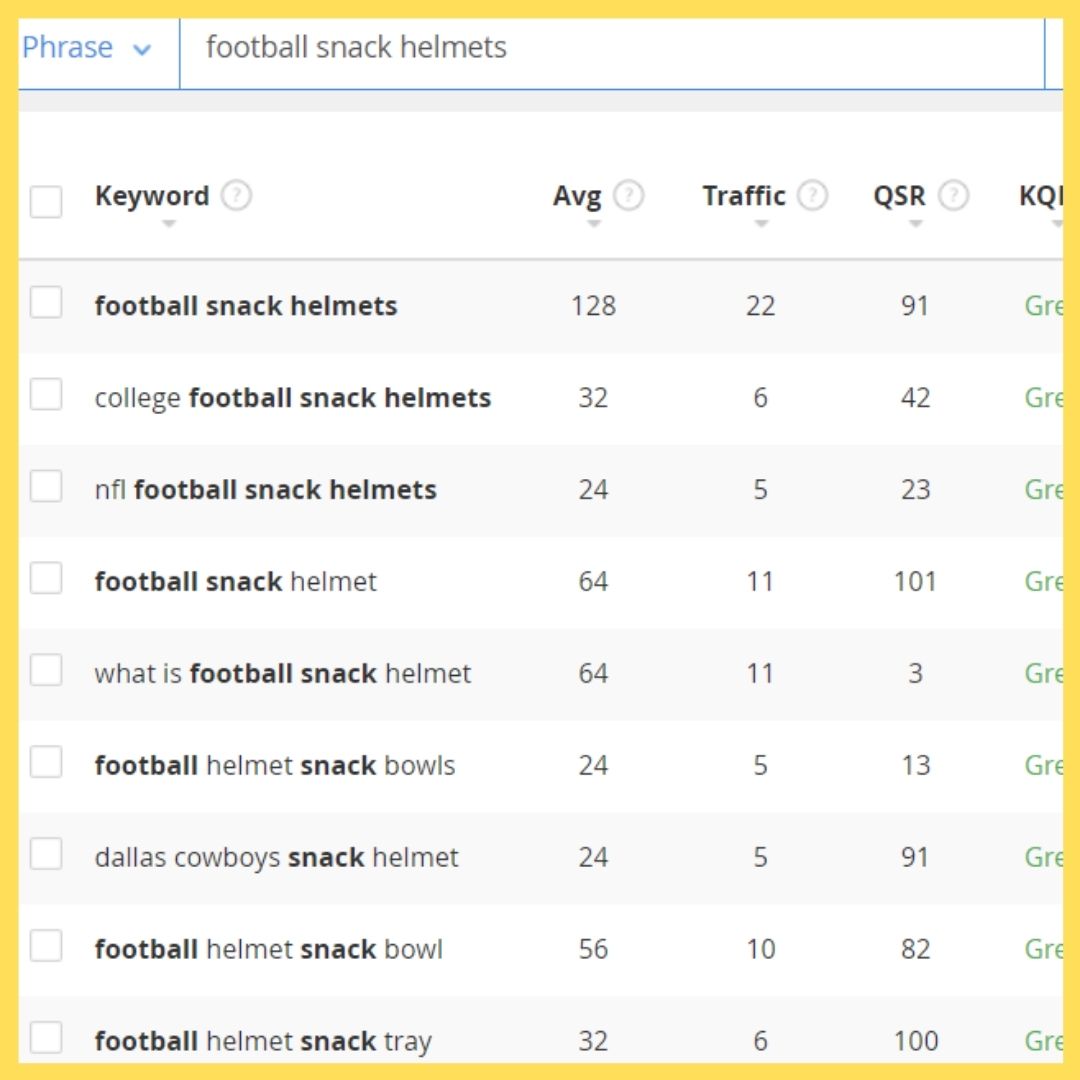 Average monthly searches: 1,000-10,000 visitors.
Description: This niche is basically for people who host NFL/football parties at their homes and love the sport so much that they buy up accessories to make the parties happen. One of them happens to be football snack helmets where you could put in drinks, chips and other foods.
Different teams have their own football snack helmets you can buy and what the person who set this website up did was made a site promoting all the different types of football snack helmets you could get (also micro niches since it's very specific products).
He is affiliated with each football snack helmet he promotes.
Micro niche website example: It is called FootballSnackHelmets.com
The person who set up this site also happens to be someone who is an affiliate coach and genius at finding niches like these.
It had such little competition that it only took him several weeks to set up a great looking site targeting this niche and making good money for it. The site from my understanding makes about $10,000+ a year with about 30% of that money coming through around Super bowl time.
2) Trail running shoes for people with flat feet: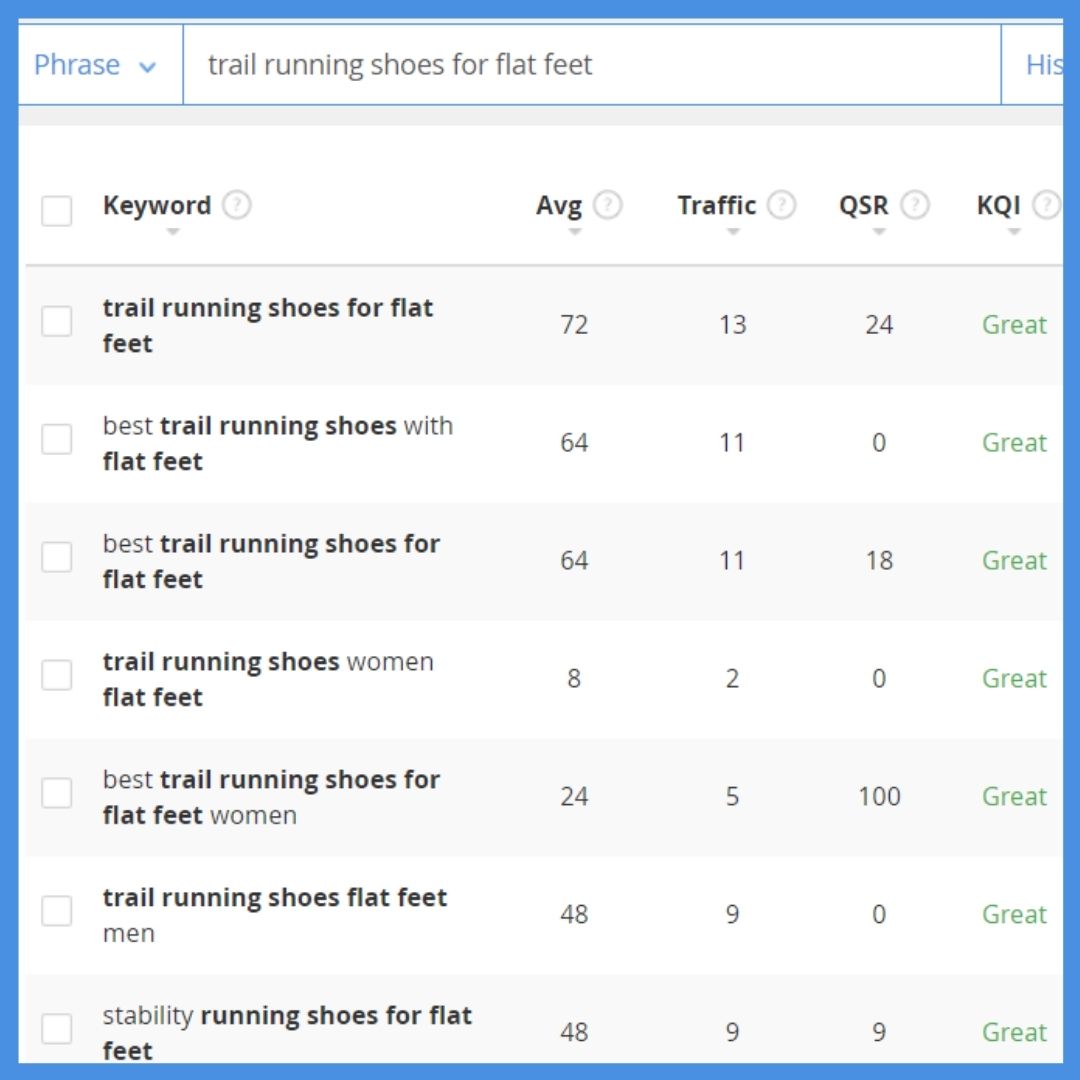 Average monthly searches: 100,000 and up.
Description: Statistics show that anywhere from 20% and up of the population in this world have flat feet.
If this is true, then well over 1 billion people have this condition.
Of these billion people, there is a segment of which who enjoy the outdoors and want to buy trail running shoes that suite that condition.
Not only are trail running supplies and shoes, but when you consider them being made specifically for flat footed people, you have yourself a seriously profitable micro niche idea.
Micro niche website example: I found a cool site (one of many) that promotes and sells trail running shoes for flat footed people here: Shoesmentor.com
I don't know the person/s who made this site, but it's a genius idea and I estimate such a site can easily make a few $100 or $1,000 a month from this micro niche.
It is also a highly profitable outdoor niche idea to focus on.
3) Japanese garden décor:
Average monthly searches: Over 1,000 a month easily.
Description: Japanese gardens always fascinated me and I've always loved the creativity that goes into them. Well many household owners and people who do garden decorations love this subject too and look up ways to decorate their garden (or a clients) in the Japanese style.
Plenty of products and accessories are available for people to buy, promote as affiliates and talk about on a blog site to get people there.
Micro niche website example: Here is a great blog site on the subject: Blog.Gardenloversclub.com. The overall niche it deals with is garden decorations, but Japanese Garden décor is an even more specific niche after it, making it a micro niche.
Surprisingly this website doesn't really do much promotions on the subject from what I saw, but making such a website and doing affiliate marketing on it could yield some seriously high profits.
Showing people on a blog a DIY (do it yourself) way of making their own Japanese Garden, can end up making $1,000's from such a site.
4) How to make syrup: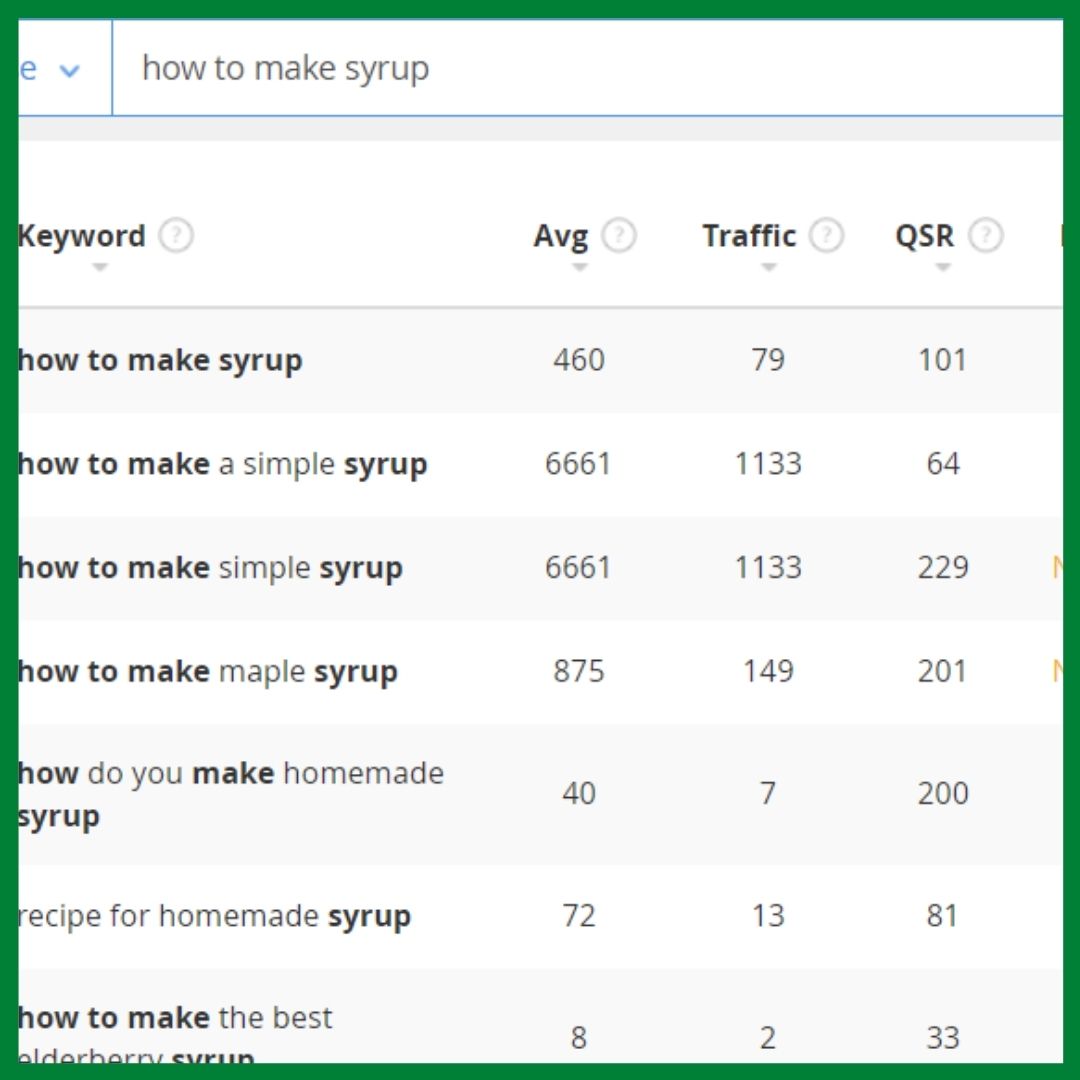 Average monthly searches: 10,000+.
Description: I was shocked to see how many people look up ways to make syrup online when I did a keyword search for it, but as you can see to the right, it's pretty huge.
Considering all the products you can promote on a blog that teaches people to make syrup, this is a seriously huge micro niche to consider.
Micro niche website example: There are several blogs and more than a few sites on the subject of making syrup but here is one for your reference: Blog.MountainRoseHerbs.com.
Again, the possibilities of making money with this micro niche are huge.
You can:
Promote syrup making supplies from Amazon's affiliate program.
Or sell your own eBook on making syrup.
Or even making a YouTube channel and promoting things there.
Or just growing a YouTube business on this niche in general.
5) Tiki garden décor: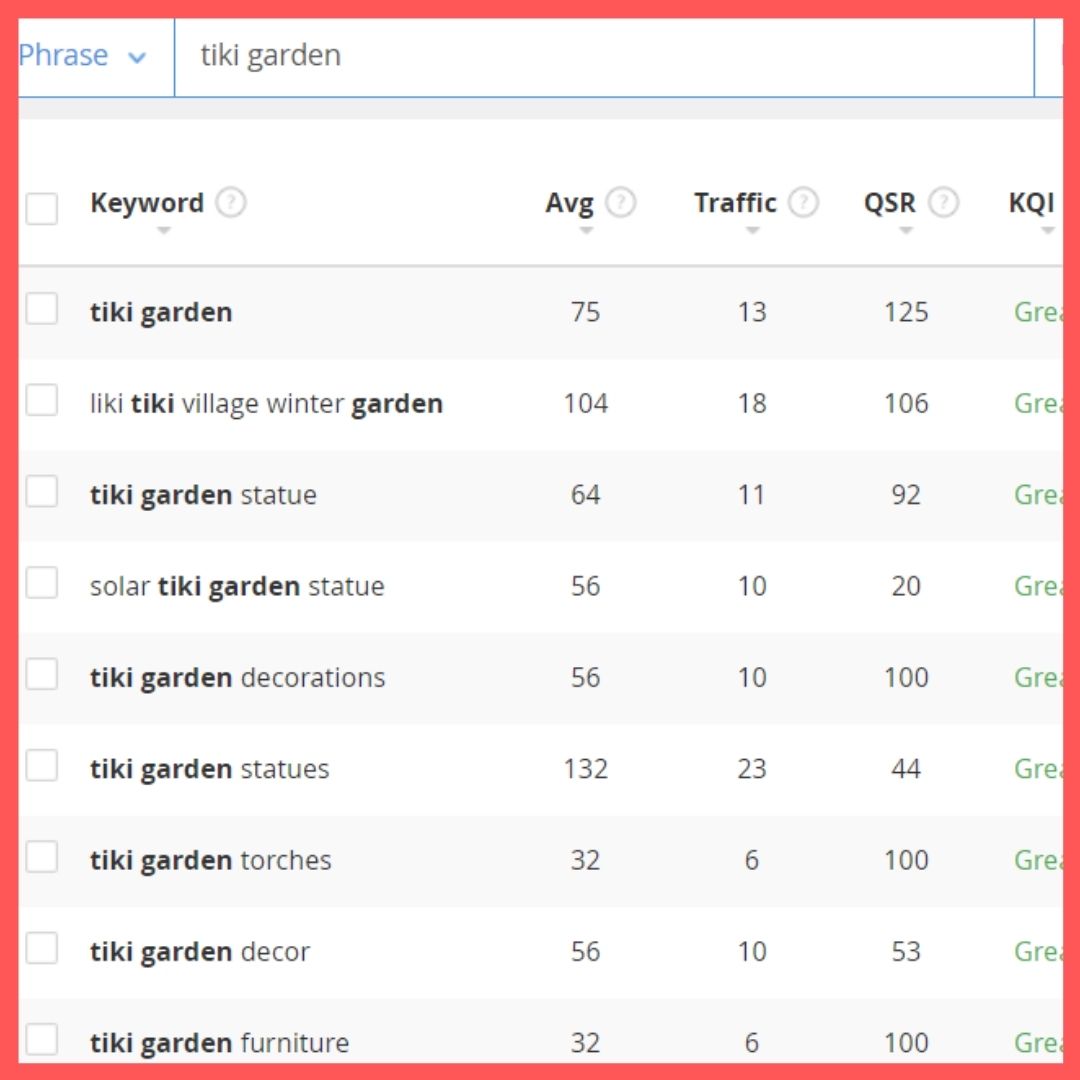 Average monthly searches: Over a 1,000+ also.
Description:
Just like the Japanese garden micro niche, a micro niche idea on Tiki Gardens and making them is also popular and one you can profit from if you make a good blog site on it.
Micro niche website example:
Luckybelly.com is a pretty good example of what's possible, but honestly, I found this micro niche idea to be quite open for the taking.
So if you love this subject (that's very important here), I wouldn't be surprised if you could make a good blog on the matter and get some seriously high positions in Google for it, as well as traffic from.
In a moment I'll be covering how any of these niches can realistically become profitable businesses.
But I hope these 5 examples were good references to show you what micro niches are and how there's real people already profiting from them online.
Specific ways to profit from these micro niche ideas:
1) Start a blog on one of the micro niches above . Do some Mediavine advertising, although for micro niches, you're less likely to reach big traffic numbers, so Ezoic might be a better fit.
2) Start a YouTube channel on one of the same micro niches above.
3) Promote affiliate products. Each micro niche above offers endless promotional opportunities for such things. Remember, a micro niche can also be specific products you can promote.
Think about the 5 examples above. I gave you 1 micro niche SUBJECT, but you can promote tons of micro niche PRODUCTS in each niche easily.
For example, for the Japanese Garden décor, you can promote: 
Japanese statues.
Koy pond supplies.
Walkways.
Plants for the garden.
How to guides on setting up a Japanese garden.
All of these are promotional opportunities you can likely find in more than one source, but Amazon Associates would probably hold all of them for you to promote.
Where to get help in finding your own profitable micro niche to profit from:
Imagine finding a profitable micro niche of your own but not really having the necessary tools, training and guidance to turn it into a passive income generator. That missing piece is what I offer people on my website:
Get help in starting an online business with Wealthy Affiliate. This program will help you set up everything I laid out above for profiting from a micro niche with a step by step plan, real guidance from experts like me, and more to make this a reality.