I've done affiliate marketing on Google Ads for many years, and in my personal experience, no other pay per click network offers more opportunities (and headaches) than this one.
In this post, I'll be sharing exactly how to navigate the world of Google Ads (as an affiliate marketer) using a specific strategy I've applied again and again with great success. It costs very little to try and the profit margins are huge, provided you do what I teach you.
Now there are a few things I'd like to mention before I get into this strategy, and here they are:
1) This Google Ads strategy is not one you should engage in if you have very little money to invest. This strategy works, but it's not guaranteed and if you're not ready to risk money and lose it, then this isn't for you. You're better off practicing more beginner (and money) friendly strategies like blogging. Learn all of that in Wealthy Affiliate which teach this.
2) Next, Google Ads, in it's inception (when it was still known as Google Adwords) used to be a haven for affiliate marketers and during it's golden years, I had a lot of success with it. Then came the dark times as I like to call it when they banned millions of accounts, including mine (on 2 occasions). Many people still wonder if you can do affiliate marketing on Google Ads, and I am confidently telling you: Yes you can and if you're reading this now as someone whose Google Ads account has been suspended, read up on that article to get it reinstated.
3) The strategy I'll be sharing with you in this post is one of several that work, but I specifically chose this one because it's pretty beginner friendly, and when used correctly, you can avoid overspending a ton on the Google Ads you create. Thus you will have more wiggle room to profit from the ads you create.
4) Note: Google Ads controls YouTube Ads, but for this strategy, we are solely focusing on Google Ads itself and making your ads only appear on the Google search engine. For YouTube, I have a separate YouTube Ads affiliate marketing guide here.
5) Finally, I want to say that this strategy is sort of like a crash course to doing affiliate marketing on Google Ads and while you can go and use it once you read/watch this tutorial, I will be releasing a FULL Google Ads affiliate marketing tutorial that I highly recommend you check out once it's up. It'll really get into the finer details of success with this network (and beyond in the greater online marketing world).
Questions about promoting with Google Ads:
Can you use Google Ads for affiliate marketing?
Yes affiliate marketing is allowed on Google Ads and I personally only do that on the network.
Do Google Ads allow affiliate links?
I have personally had issues creating Google Ad campaigns that directly link to an affiliate offer. What I suggest instead is linking to your personal landing pages and then having your affiliate links on that page.
How do I become a Google affiliate marketer?
First you have to be an affiliate marketer with a specific company. Then you need a website and once you have those 2 things, you can then sign up with Google Ads and create campaigns to send traffic to your website.
Can I promote Clickbank products on Google Ads?
Yes, but there are many trademarked terms which you cannot make Google Ads for in my experience. To promote Clickbank products on this network, it's better to make campaigns that target specific niches and send traffic to a page where you promote a relevant Clickbank product.
How do I start an affiliate campaign with Google Ads?
You need to have a Google Ads account, as well as a YouTube channel or website that has affiliate links on it. Once you do that, then you can set up a search or video campaign linking to that video or website and go from there.
Now with that out of the way, let me share an important note:
There are essentially 3 strategies to profit from affiliate marketing with Google Ads: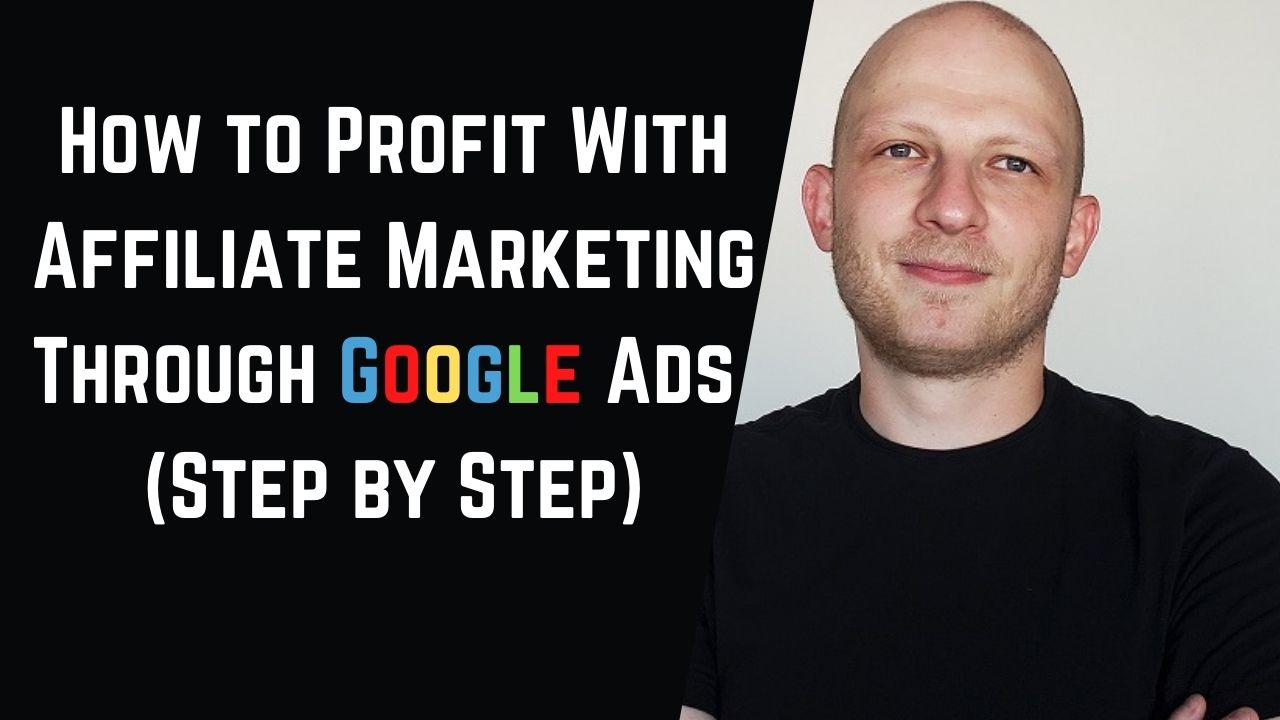 Strategy 1:
Target a very popular niche.
Set up a Google Ad for it.
Drive visitors from the ad to a 1 page site, collect their email.
Gain their trust and sell them medium to high ticket affiliate promotions via email (forget low ticket entirely here).
This is the strategy most preached by internet marketers (and they actually suck at teaching it, but that's a story for another time).
Strategy 2:
Again, target a very popular niche.
Set up a Google Ad for it.
Drive visitors to an affiliate product promotion page (no email) and make a compelling reason to buy it.
This strategy works pretty well if you have a hungry niche ready to buy, a medium to high ticket affiliate promotion to sell and you're good at writing affiliate product reviews.
Strategy 3 (the one we'll be focused on):
Here you will target a popular product instead of a popular niche.
Then you'll set up a Google Ad that reviews the product.
The ad will go to a landing page where you review the product and either sell it (as an affiliate) or promote something that is better (and also pays you).
There are several advantages you will have when you correctly apply this strategy (vs the others):
1) You will have significantly lower ad costs. The fact is, when you apply the first 2 strategies and target popular niches, you'll have to contend with other advertisers and pay much more for each click your ad gets (I'm talking about 5x as much). By targeting specific products that are popular vs popular niches, you will have less competition and way less costs to worry about.
2) You will get very targeted clicks. The way you'll set up your ads, you will ensure that only the right people see them, in this case the right people are those who know about the product and are looking to learn more about it. Trust me when I say, when it comes to pay per click networks and affiliate marketing, targeted traffic is essential to your success.
3) It will be easier to convince people to buy a product. This is because they are already buyers typing up what are called buyer keywords. In other words, by applying this strategy, you will be targeting people ready to buy (or on the fence about it).
All this sets the odds more and more in your favor to succeed as an affiliate marketer promoting stuff on Google Ads. How well has this strategy worked for me?
Here's proof that my approach to Google Ads affiliate marketing works:
This particular screenshot showcases a 30 day report from Google ads of me utilizing this strategy again and again for multiple product reviews. I'm paying very little for them and getting decent conversions for some. My CTR (click through rate off my ads is amazing).
This particular campaign screenshot involves me promoting a program called Wealthy Affiliate which pays me recurring commissions. Right now, I estimate the profits are marginal (barely profit), but because commissions are recurring, the more time goes on, the more the existing conversions I have for this Google Ad campaign increase in profits.
So it's basically a "down the line profits" kind of thing and with ever month that passes, this campaign profits in greater and greater amounts.
And now that this has been explained, let's get into the details:
How to apply this strategy to your affiliate marketing campaigns on Google Ads:
Here is a brief overview of the strategy:
Select an product to promote that is popular and has buyers.
Create a landing page promoting that product (or a better option that you are affiliated with).
Create the Google Ad properly to link to this landing page.
Monitor the ad's performance and sales activity and adjust accordingly (pause, remove, add more spending).
Rinse and repeat the strategy with other popular affiliate products out there.
Let's examine each of these steps so you fully understand how they work:
1) Select an affiliate product to promote:
Product selection is very important for affiliate marketing success in general, and it's also a step most affiliates get wrong. Why? Well because here's what they typically do:
There are several problems with this way of thinking:
First, if you have no clue about the product you're promoting (or passion), you are screwing yourself.
Second, just because it can pay you a lot doesn't mean you'll actually profit from it. If you have no knowledge or passion on the product, your review, aka the convincing sales letter to buy the product will suck and thus you'll just throw away money.
I highly endorse that you do the following:
Pick a niche topic you love first. I recommend niches that are hungry (people need results).
Find an affiliate network that allows you to promote products in that niche.
Choose one of those products that pays medium ($30+ commission) or high ticket ($100 and up) commissions.
Know the product well because the better you know it, the easier it'll be to convince people to buy it.
Please make sure whatever you're promoting actually works and is an ethical product (no pyramid schemes, bogus promises, ect…).
If it's a Clickbank product, sure, no problem, but make sure it fills in the other things above.
For me, I'm going to keep it simple and will promote the following:
A Clickbank eBook on getting your ex back called Magic of Making Up (MOM).
I've read it. I know it works. I have experience with the topic and I can write a compelling product review of it. It's also in a niche that is hungry (people want their exes back and will buy something like this to learn how to do it).
2) Create a landing page that reviews and promotes the product: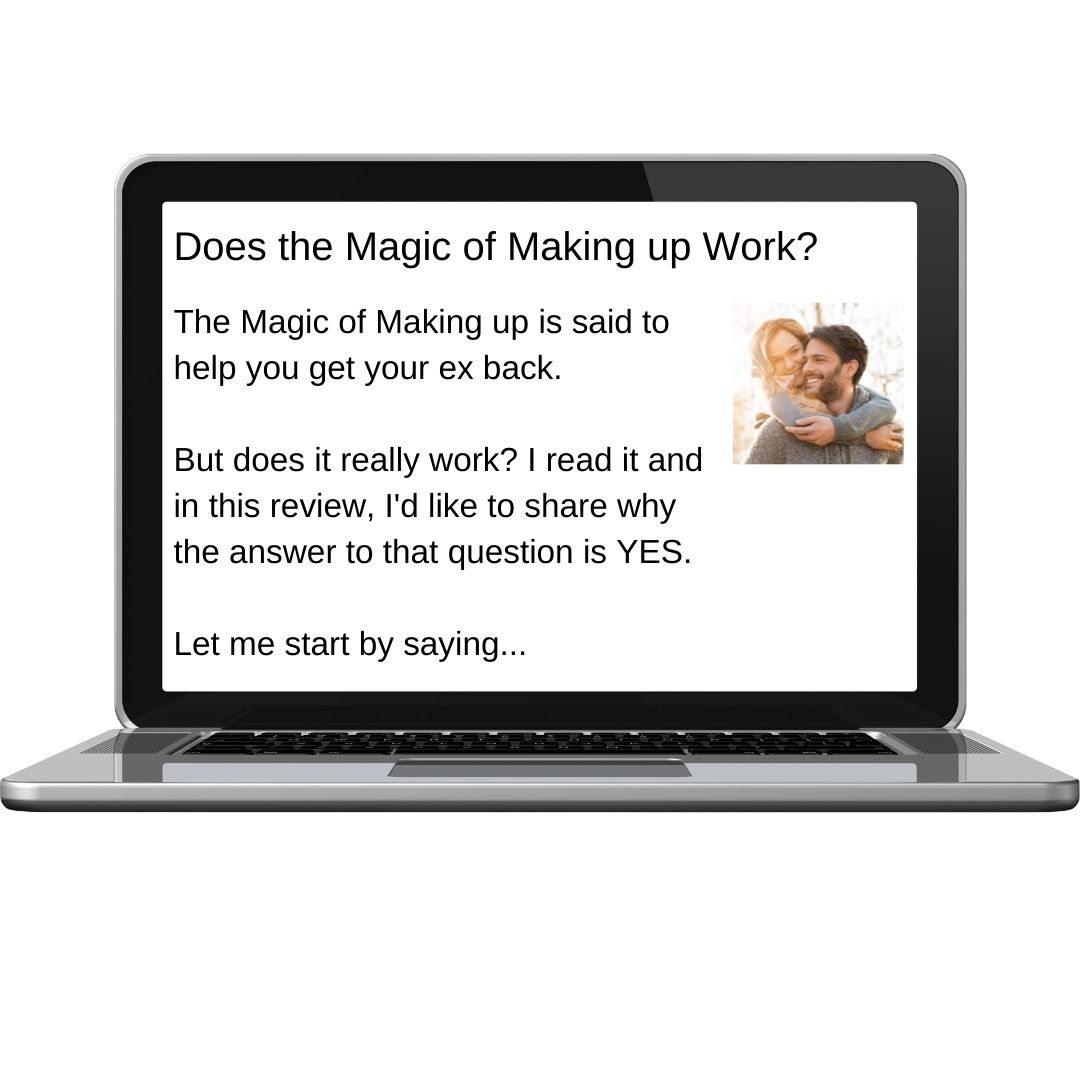 Note: You will have to know how to create websites and blog posts to do this.
But if you do already know this, here's what you need to know about this step: This is basically your sales page.
Now people will ask me "Why not just directly link to the offer?". The answer is because 99% of the time, it will never work. Why? Because you are reviewing a product for people who already heard of it and want to know if it works. Directly linking people to the sales page selling it just doesn't cut it.
You have to share YOUR review and give people compelling reasons as to why it does. Your review takes them over the edge and gets them to buy it.
Now I have a whole post on how to write an affiliate product review template here but for me, I have read this particular eBook so I know a bit about it, and so here is how I'd structure my review:
First, I'd introduce people to what it is (in case they heard, but don't know much about it).
Then I'd share that I did read this eBook and will give them an inside look (this raises curiosity).
Then I'd share if it actually works (give proof and evidence that it does, including a personal story).
Then I'd give compelling reason to click on my affiliate links (click here to start the first step of the healing process). The MOM product happens to have a great first tip to get your ex back on it's sales page and it's a perfect segway to get people from my review to that landing page.
Then I'd summarize why I highly recommend it and to not waste time and get it while you can.
My review should be at least 1,000 words or more and I will offer images and my own evidence. The more good content I write here, the more trust I'll gain from the readers.
3) Create your Google Ad that will link to this landing page:
This part of the process requires that I show you what to do and so what I have done is included a specific video detailing how to create a Google Ad promoting something like this. So here it is (starts at 4:00):
In addition, here is the general step by step process (watch the video for specific details, this is just a broad overview):
Access Google Ads.
Click create new campaign.
For campaign objective, select "Website Traffic".
For campaign type, select "search.
Enter your URL afterwards and hit continue.
Give your campaign a name (make it relevant to your promotion).
In "networks", remove the check mark from display network (keep search on).
Select specific countries where you want the ad to show.
Select the language (English in most cases).
Enter a budget (Keep it under $30 a day for starters).
For bidding, select clicks and set a maximum cost per click bid of $0.20 (for starters).
Click save and continue.
On the next page, for Adgroup name, name it the same as your campaign name.
Then for keywords, only list the related product keywords (in "phrase and [exact] match).
Click save and continue.
In the next page, ensure your URL is correct, and label your ad to show the name of the product a few times.
Click save and continue and on the next page, ensure everything is correct before publishing.
If the ad is correctly done, you should see it live within a few days (for new accounts) and much quicker for established ones.
4) Monitor the ad's performance and activity and adjust it according to how it does:
With the settings I showed you, the ad should perform pretty well and give you a good gauge of how it'll perform. I usually give it 7 days to see it's performance. A few things may happen:
In the best case scenario, it'll start making sales (and giving me a profit).
Maybe I'll

break even

and in that case, there's hope for the ad to do better. I may have to improve the landing page and offer bonuses and incentives for people to buy the product.
Worst case, there's no sales, but at least my budget is low so I don't lose much.
For the best case scenario, leave things as they are. You can also raise the daily budget, but do it incrementally (by sat $5 or $10) and test it for another 7 days to see how it does. Don't go crazy with raising your budget or Google Ads will deplete it quickly.
If you're breaking even, look at your CTR. If it's over 1%, that's not bad and I would focus on improving the landing page quality and making it better for conversions (be more convincing).
If it's not making any sales, it could be because your landing page is awful or perhaps the relevancy isn't there (the latter is unlikely if you follow my tips). But I would consider pausing or deleting the campaign if this is the case.
5) Rinse and repeat the strategy with other popular affiliate products out there:
If you find your ad is profiting, then you will want to replicate this strategy on another promotion. You may have situations where one campaign does well, but one or more others do not (this is normal sometimes).
The point of this whole strategy is to help you get your feet wet with Google Ads and doing affiliate marketing there and in the process, growing your experience there. The more your experience grows (and hopefully profits), the more you'll be able to test more and more strategies on Google Ads, but it will be based off previous experiences and lessons you've learned.
Want more training on Google Ads and affiliate marketing? I've got you covered:
Again, this post was more of a crash course into Google Ads and affiliate marketing, but like I said above, I have a FULL course that teaches you this. For information on how to access it (14 days limited time offer), check it out here. Thanks for reading!