I have a mixed review of Mediavine and by mixed I mean that I don't use it personally (yet), but have at least 2 friends who do and the money they are making with this platform is shocking.
There is proof coming up of how much these guys make with Mediavine but first:
Let me introduce you to these 2 fellas:
1) One of these friends is a guy named Rick who probably earns close to $5,000-$10,000 a month through Mediavine alone. This literally equates to six figures yearly.
2) The other friend is Eddy who probably averages $2,000-$3,000 every single month, also with Mediavine. This is also passive income and some would classify it was a full time income.
In addition to these earnings, these guys also do affiliate marketing on top of Mediavine and probably earn another six figures each, and again, this income is on top of the money they make with Mediavine.
In case you're wondering, I also do affiliate marketing the same way these guys do and we all learned how to do this from the same source:
Wealthy Affiliate, which is the bridge that takes people from having no website or experience in traffic generation to having a website generate so much traffic, that it can do affiliate marketing, run Mediavine Ads, or something else.
The purpose of this post is this:
I want to give you a quick review of Mediavine.
I want to explain it's standards for approving your application.
I want to give you a preview of what type of income you make with Medivavine.
I want to show you how to actually do that by giving you a simple blueprint.
Before I do that, here is the proof I promised of these 2 guys making money with Mediavine:
First we have Rick ($5,000-$10,000 a month being made through Mediavine alone):
Then we have Eddy, who is making $2000-$4,000 a month with Mediavine: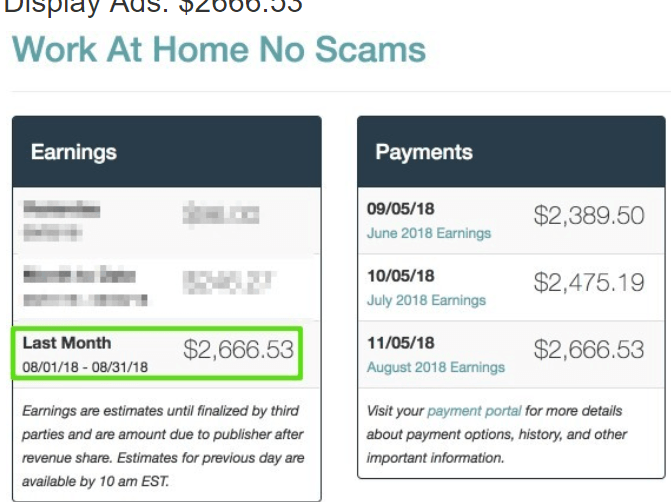 The quick review of Mediavine: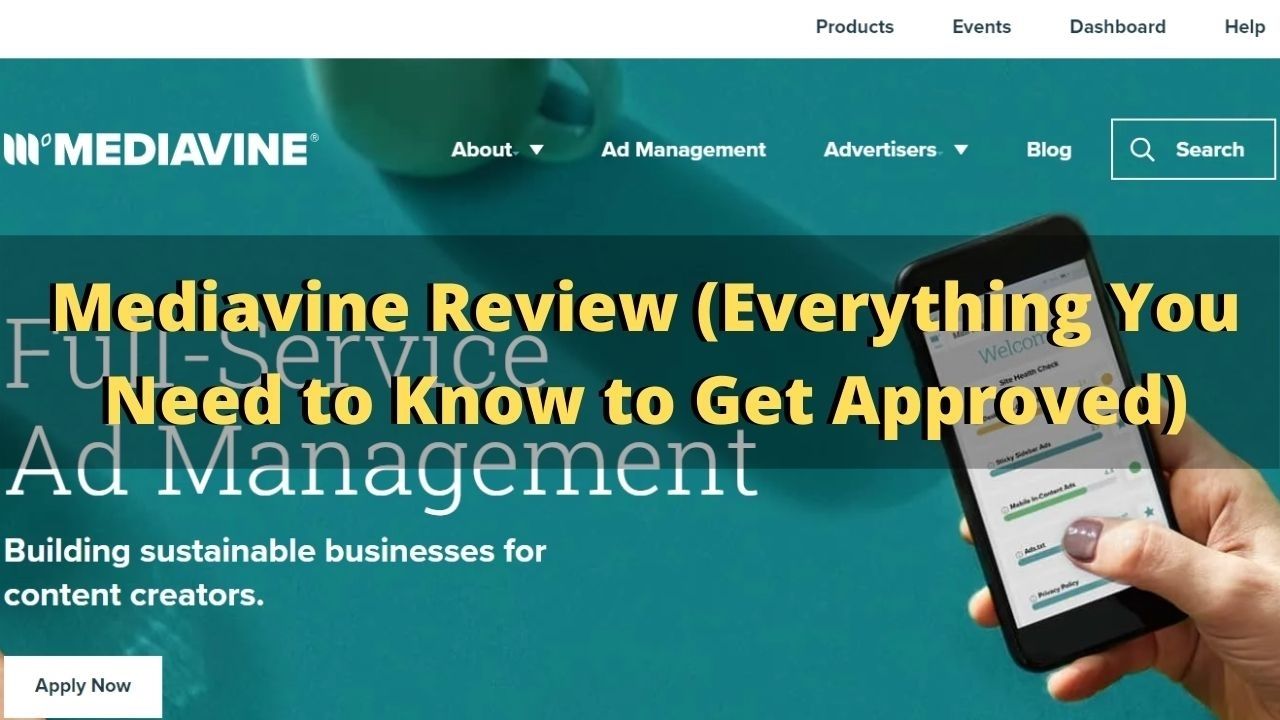 This is a very high tier display advertising network where if you get approved for it, Mediavine will place their ads on your website and pay you a lucrative amount in the process.
You will earn money for each visitor who comes to your website.
Typically lower tier ad display networks only pay for each person who clicks the ads on your site, but with Mediavine, once again, you get paid for each visitor coming to your site.
This is a legitimate display network with high standards (Which I'll get into shortly) to get approval, but if you can reach their quotas, you can really make some serious money passively.
What does it take to get an application approved by Mediavine?
Here are a few of the most important criteria's you need to meet:
You need to have a website.
Your website needs to get at least 50,000 organic visitors a month.
You need to let Mediavine actually get access to this information to see if you're truly eligible and the visitors are real.
If you have secondary site/s, you would then need to have 25,000 visitors come to those pages to get approved.
See more Mediavine criteria explained here.
These are the 3 most important components Mediavine sets. It used to be 25,000 visitors a month, but they doubled it about a year ago. So in short, to get an application approved by Mediavine, you basically need to:
Have a website that gets at least 50,000 organic visitors a month (from search engines most notably).
How much money can you expect to earn with Mediavine?
If 50,000 visitors is the threshold and Mediavine typically pays $0.05-$0.30 per visitor in my research, then the average you can expect to earn every month from that is anywhere from: $2,500 to $15,000.
Secondary sites you use to file an application with Mediavine need to at least get half of that (25,000 users a month) in which case, the estimate for earnings is $1,250-$7,500.
Keep in mind that traffic numbers for websites do fluctuate and these estimates reflect what happens when a site actually keeps a steady flow of 50,000 organic visitors a month. Some months sites can experience a downturn in traffic and this will obviously affect the earnings.
How do you actually get to the point of making money with Mediavine?
Since the goal is to reach 50,000 organic visitors a month for the site, that's the goal you'll want to set.
The process to reach that goal however is long but can be done within a year if you properly follow certain steps which I will show you right now and they reflect the same steps my 2 friends used to get to that point. Here they are:
Create a website on a popular subject you know about.
Write content on the same targeting popularly searched, low competition keywords.
Produce at least 100-200 posts of content for a years time.
Let me explain every step so you properly follow it:
1) Create a blog website on a popular subject you know a lot about:
I'm going to keep things simple and give you a hypothetical niche subject I personally know is popular, gets a lot of searches and can easily become a Mediavine approved site: Low back pain solutions.
Based on my keyword research, "low back pain" alone gets over 30,000 searches a month. And considering other related keywords a site on this subject can rank for, this type of website can easily surpass the 50,000 goal (see right image for keyword research results). I'd even go as far as to say this type of website can cross 100,000 visitors a month (easily).
2) Write content on the subject you choose targeting popular keywords with low competition: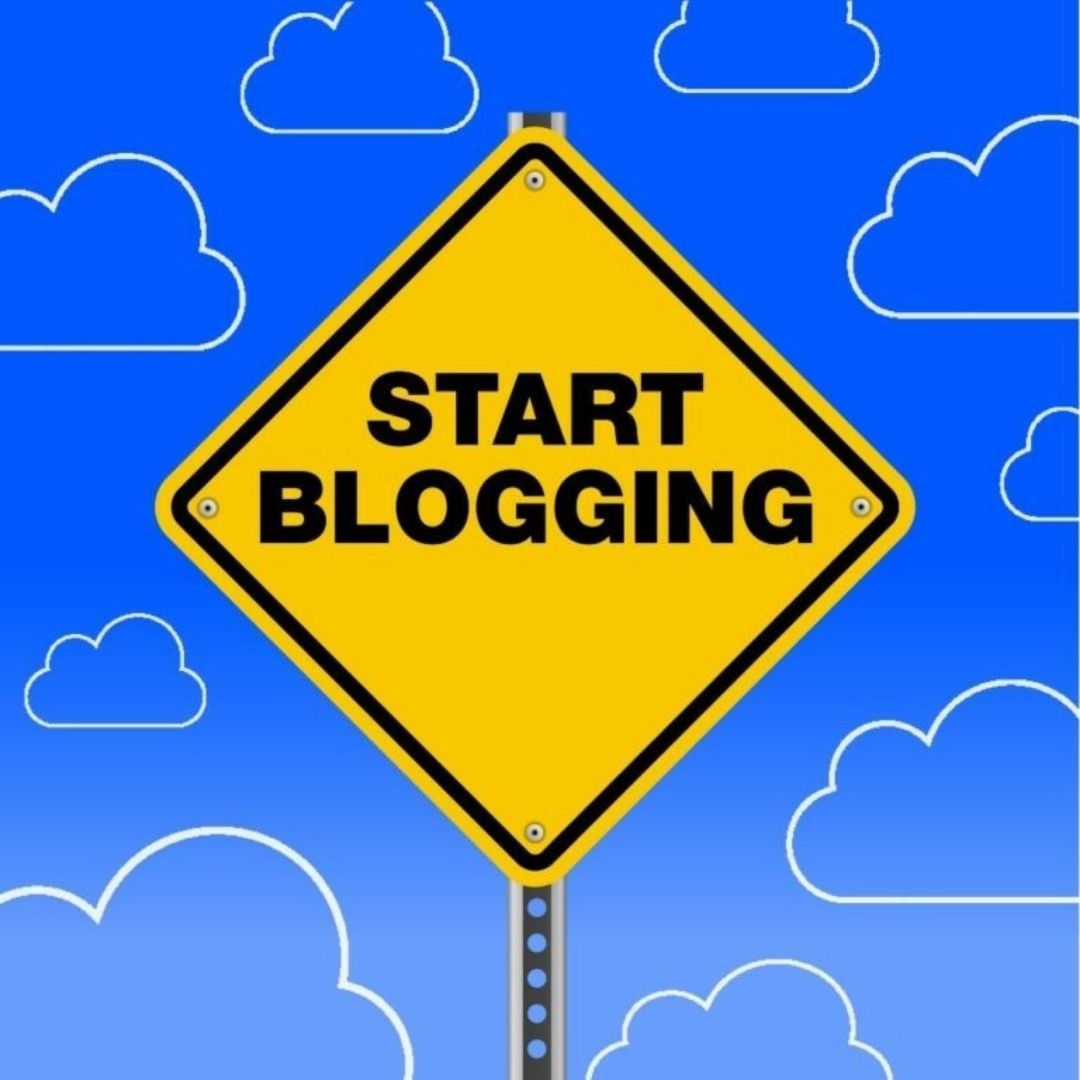 The goal with the subject you select is to create a blog website targeting that subject because what's going to happen is, you will be populating the blog with as much content as possible on the subject over the next year to get it more and more traffic.
But you're going to also want to be selective here, because for popular subjects, targeting the most popular keywords typically results in finding the ones with the most competition (it's normal). So what you're going to want to do is find that proper balance of:
Finding keywords with a lot of searches.
Seeing if these keywords have low competition.
There are honestly countless options available here as you can target popular subjects in the topic and popular products and write up product reviews and how to blog posts on the subjects.
For example, since my example subject is stopping lower back pain, here are just a few popular, yet low competition keywords I can start writing up on my blog:
10 ways to stop lower back pain (Likely 10,000 searches monthly).
Best products for lower back pain relief (Likely 10,000 searches monthly).
10 best exercises for lower back pain relief (likely 10,000 searches monthly too).
These 3 keywords alone have the ability to rank for not just the title themselves but also for similar keywords in this subject, and I can also write up countless product reviews for lower back pain products out there. Also if you need help with this, here is a post on a product review template I use.
If you're writing affiliate product reviews, click here to see another example of how that can be done to help you produce more reviews, more content and get that traffic up so you can get approved by Mediavine.
3) Set a goal to produce 100-200 blog posts on your subject in a year: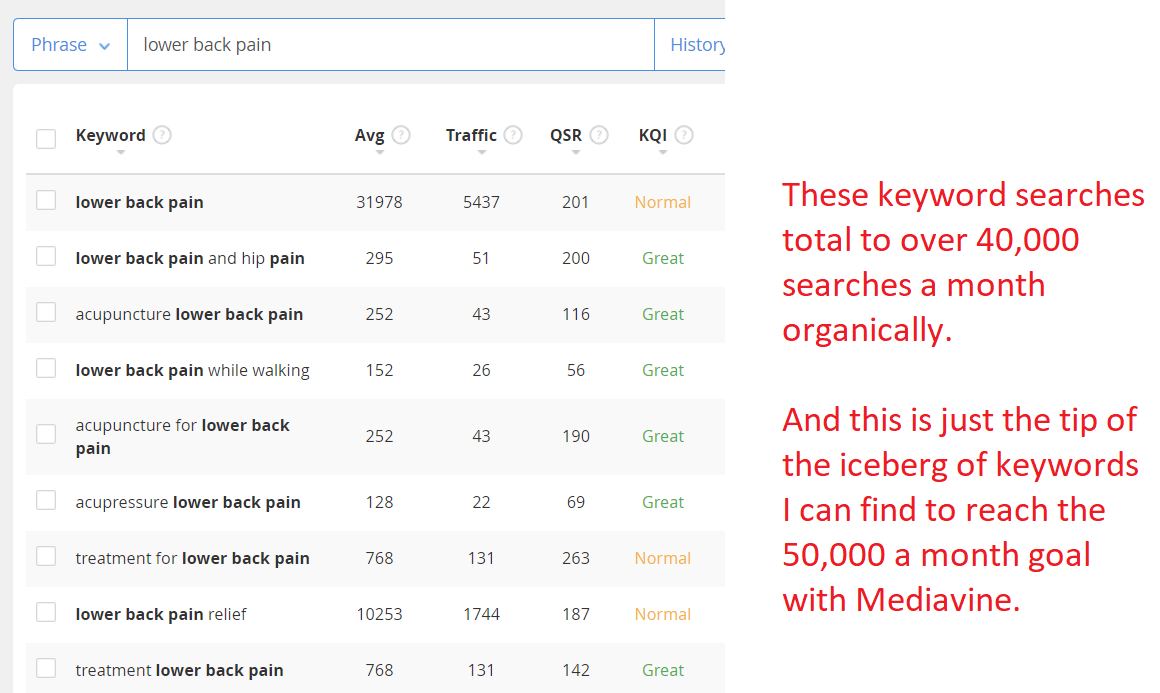 I gave you 3 keywords which have the potential to get over 10,000 visitors to your site monthly, but writing up 3 blogs isn't going to be enough to get that traffic.
And this is because such keywords are competitive and there's tons of other sites and blogs outranking yours on the first page of Google (where all the major traffic browses) because they carry more content and more blog posts than you do.
But there's a way to overcome this obstacle:
What will be necessary is to find as many keywords are possible for, in this case lower back pain subjects, so what I am going to do is:
Find at least 100-200 highly popular and low competition keywords for lower back pain (including products for it) and write up blog posts on every single keyword found.
Some of these keywords will likely not get 1,000 searches a month, let alone 10,000, but even keywords that get 50-100 searches a month multiplied by 100 blog posts with the same keyword search volume easily cross 10,000 in traffic.
Basically, the more blog posts I write on this subject, the more organic traffic of people seeking to stop lower back pain will find me. And I want this to happen, because the process will cascade, meaning that the more people find my site and like it, the more rankings my blog will start to get and get more traffic from.
This is a process and like I said, it will likely take you at least a year to get to, so when you select your subject, make sure it's a subject you know a lot about and are ready to write so many blog posts on. I know a lot about lower back pain and thus I can probably easily surpass the 100 blog post goal.
What happens after these 3 steps are complete (The Mediavine crossover):
Monitor your traffic over the year period as you grow the blog. Once you surpass the 50,000 a month goal, I wouldn't immediately jump into applying for Mediavine because your traffic will fluctuate.
What I would do is make sure you have at least 2-3 or more months of reports showing that your blog gets over 50,000 organic visitors as it will increase the likelihood that your site gets approved.
In the meantime, another option you can consider is Ezoic, which happens to be a little less traffic demanding than Mediavine. But it does pay better than Adsense.
Now of course, in the meantime, as you wait for this to happen, I also wouldn't sit around and not do anything monetary with your blog. Quite the contrary, I would actually be seeking to make money with it from month 1 or 2 and here's how:
You can easily start doing affiliate marketing with your blog way before you even consider Mediavine and the 2 guys I mentioned above did and are doing just that.
In my case with the lower back pain subject, I can review tons of affiliate products in this niche and here's a tutorial on how to find niche products to promote in the countless amounts. In fact, you can really earn more from affiliate marketing than with Mediavine ads (potentially).
More stuff on Mediavine:
What is Mediavine used for?
Mediavine is used for displaying ads on your personal blog website for which you get paid for.
How much can you make with Mediavine?
How much you can earn with Mediavine varies on the site, the traffic and ad quality but I have met numerous people who have made full time incomes every month through this network.
Is Mediavine safe?
Yes Mediavine is 100% legitimate and a great program to connect with when your site is eligible.
How do you qualify for Mediavine?
Your website needs to have at least 50,000 sessions each month for at least 2 months to qualify for Mediavine.
Is Mediavine better than AdSense?
In my opinion yes, Mediavine is far better than Adsense because it pays you more.
Need a step by step guide to growing a website to reach this goal? Check this out:
So as I said earlier, both Rick and Eddy have at least 1 or more blog websites that run Mediavine Ads and in addition to myself who does affiliate marketing full time, we all learned how to do this with the Wealthy Affiliate program.
This is basically the program that will help you create a website that follows the 3 steps above and teaches you to create a traffic generating website from organic visits (blog websites). The training in Wealthy Affiliate is 100% applicable to people who:
Want to get approved by Mediavine.
Want to do affiliate marketing.
Want to do online business in general.
So if you are serious about making a passive income with an online business like we do, then Wealthy Affiliate will help you do just that.