There's a plethora of affiliate marketing tools available on the internet, but most of them aren't beginner friendly, are unnecessary for newbies or are too expensive to waste money or time on.
Since I coach people in affiliate marketing, and most of them are total beginners, I tell them the best way to begin is by creating a blog and YouTube channel and out of the 10 tools I'll be giving you today, the most important will be these 2.
The rest will be tools that compliment these 2.
Here is a preview of the 10 affiliate marketing tools  I recommend: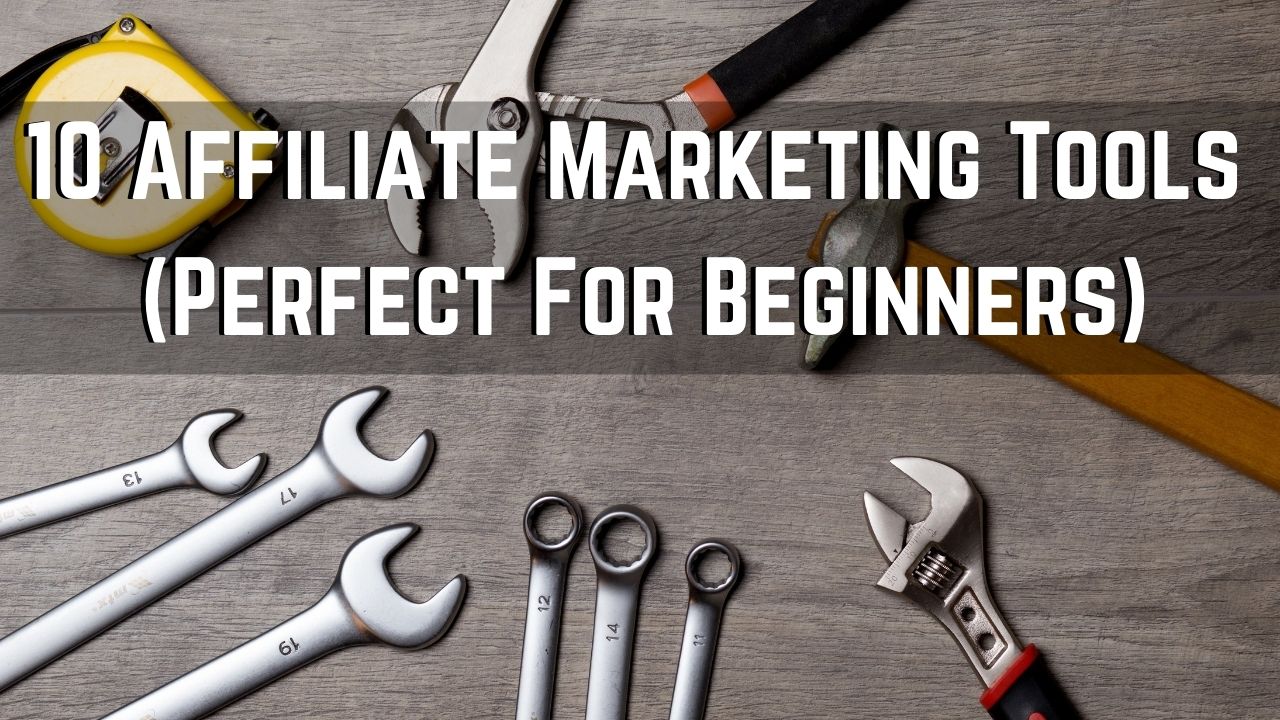 The first 5 tools on the list are for your blog.
And the next 5 are for using YouTube and the tools you'll use for your channel.
Not all of them are necessary but they do enhance your affiliate business and help you produce better quality content (video or text):
A WordPress site.
Generate Press which is a template for your WordPress site.
The Prettylinks plugin tool.
Google Search Console.
Canva.
A YouTube channel.
The Yeti Microphone.
A Logitech Camera for recording yourself (and your screen).
Your phone.
Camtasia (optional).
And so, these are the 10 tools I recommend for beginner affiliate marketers and these are also the 10 tools I personally use today. And you're about to see one of them in action in the following video I have to show you.
In it I am using the #7 tool which is a Yeti Micophone and the #8 affiliate tool: A logitech camera.
Why each of these tools are awesome for beginner affiliate marketers:
We'll start with the site. Here is what I recommend:
1) A WordPress Site: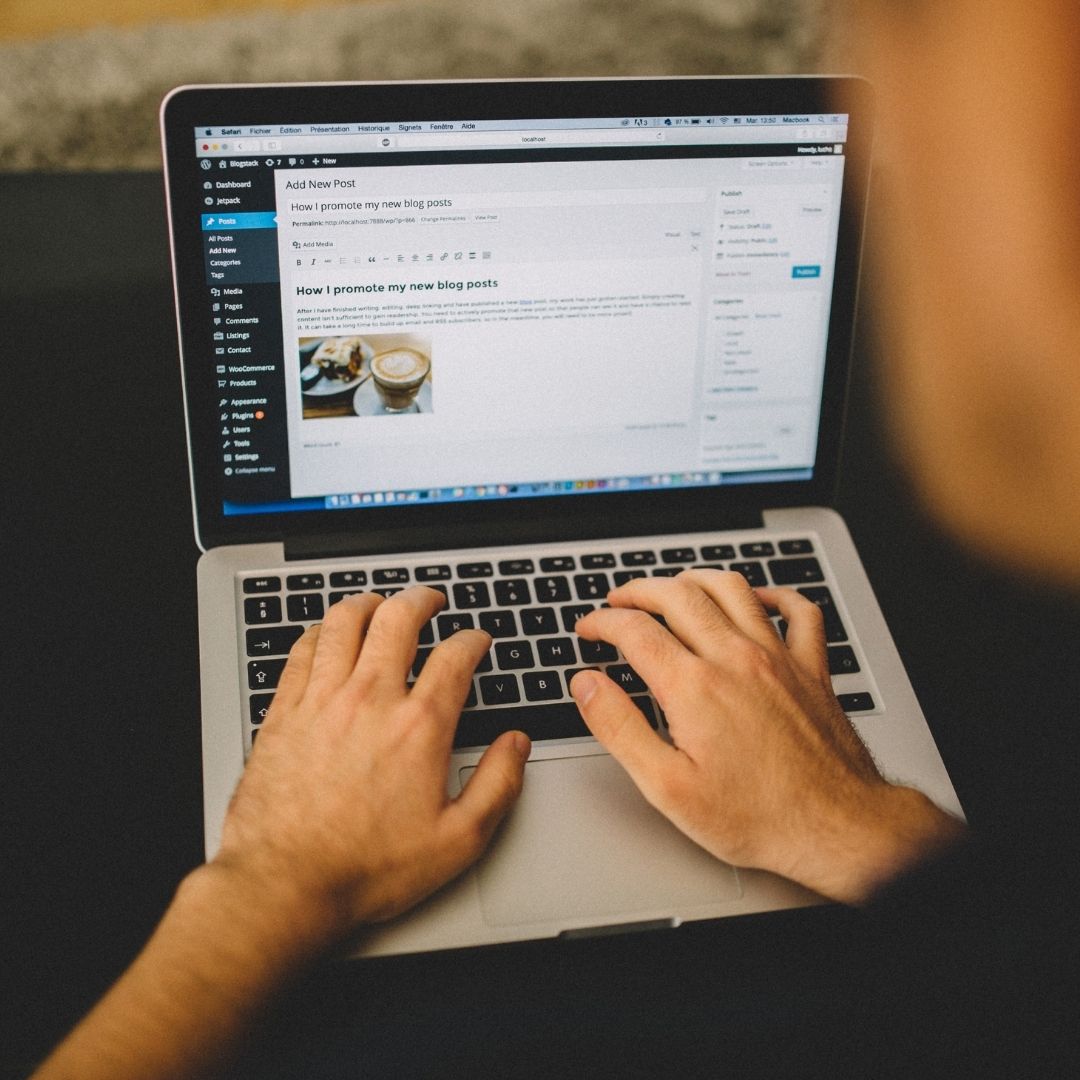 What is it? It's the most popular website platform on the internet.
Description: Most affiliates and website users in general today use WordPress and it is the most commonly recommended platform to build a website or affiliate marketing blog on like I do.
When I learned affiliate marketing years ago, HTML were the main thing, but as they died out, many platforms arose and out of all of them, WordPress became the top one.
Why it's great for affiliate marketers: If you're going to get involved in affiliate marketing, I highly recommend you create a website and create it on the WordPress platform.
If you look at my coaching page here, I talked about a program called Wealthy Affiliate which offers people WordPress websites. If you're lost on where to start, I'd start there.
How and where to get it: Creating a WordPress website is free, but I would suggest you buy a domain name and hosting first because WordPress websites need to installed on existing sites beforehand.
Again, check out my coaching page because I explain how you can get it and more.
2) Generate Press: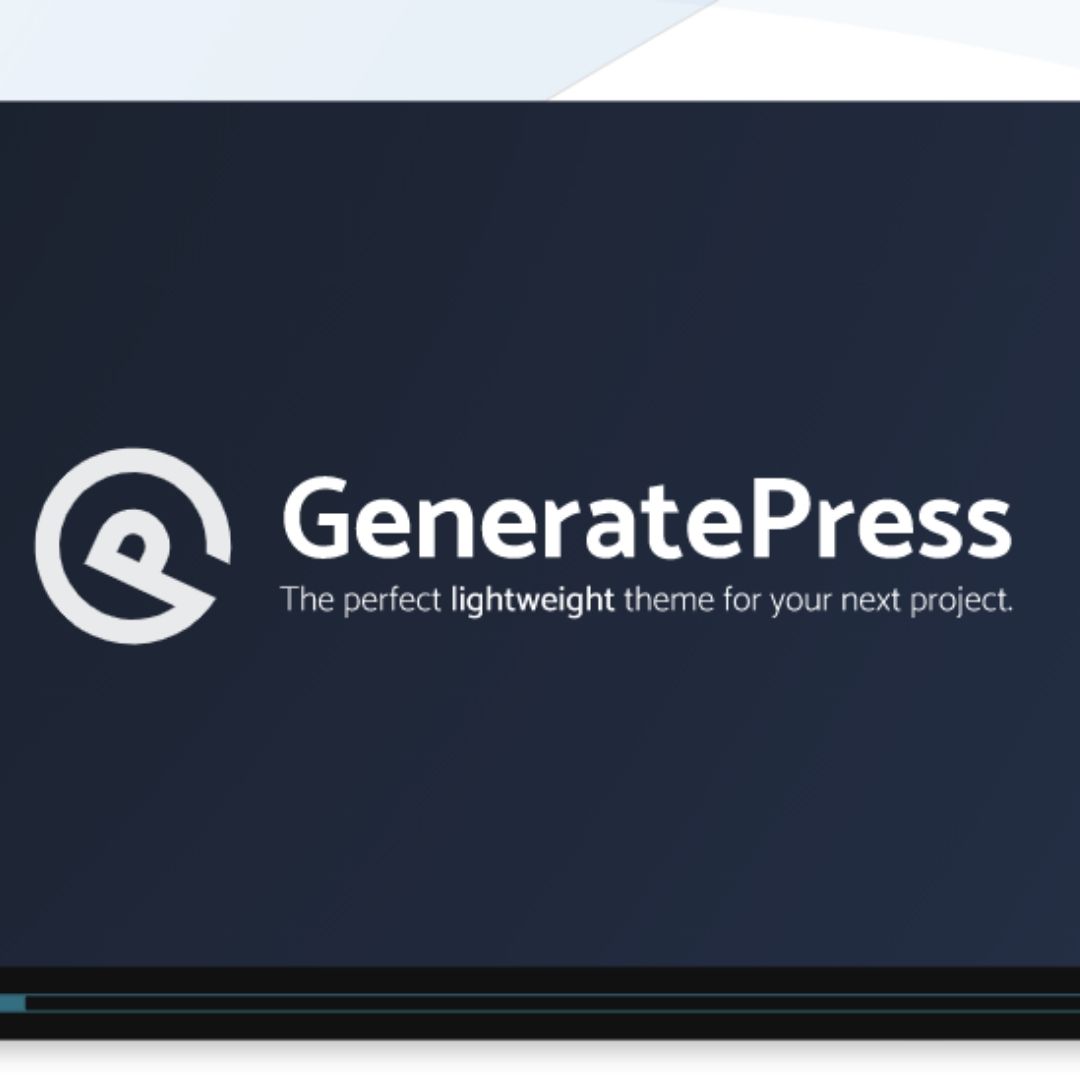 What is it? Every WordPress website has countless templates available to install to them, which we call themes and out of the dozen or so I've used over the years, Generate Press has become my top choice.
It is literally the same theme you are seeing on this very website so you can see how it looks and if you like it. In fact, I use it on all my major websites.
Why it's great for affiliate marketers: What's more important than looks is the fact that Generate Press is easy to use, free, and a great add on tool to your WordPress site and affiliate business.
It also has great loading times for browsers, which means your website speeds rise, giving you extra points in the Google search results, including for mobile users who find your site.
Simply put: Faster sites get more points from Google and Generate Press certainly helps with that while also being beginner friendly to use.
How and where to get it: Once you get a WordPress website up and running, installing the Generate Press theme is simple and just takes a few clicks. You simply find the theme in your site's theme options, install and then activate it.
Note: The Wealthy Affiliate program can help you set up a WordPress website with the Generate Press theme, as well as provide you with awesome training to build it into an affiliate business.
3) Prettylinks: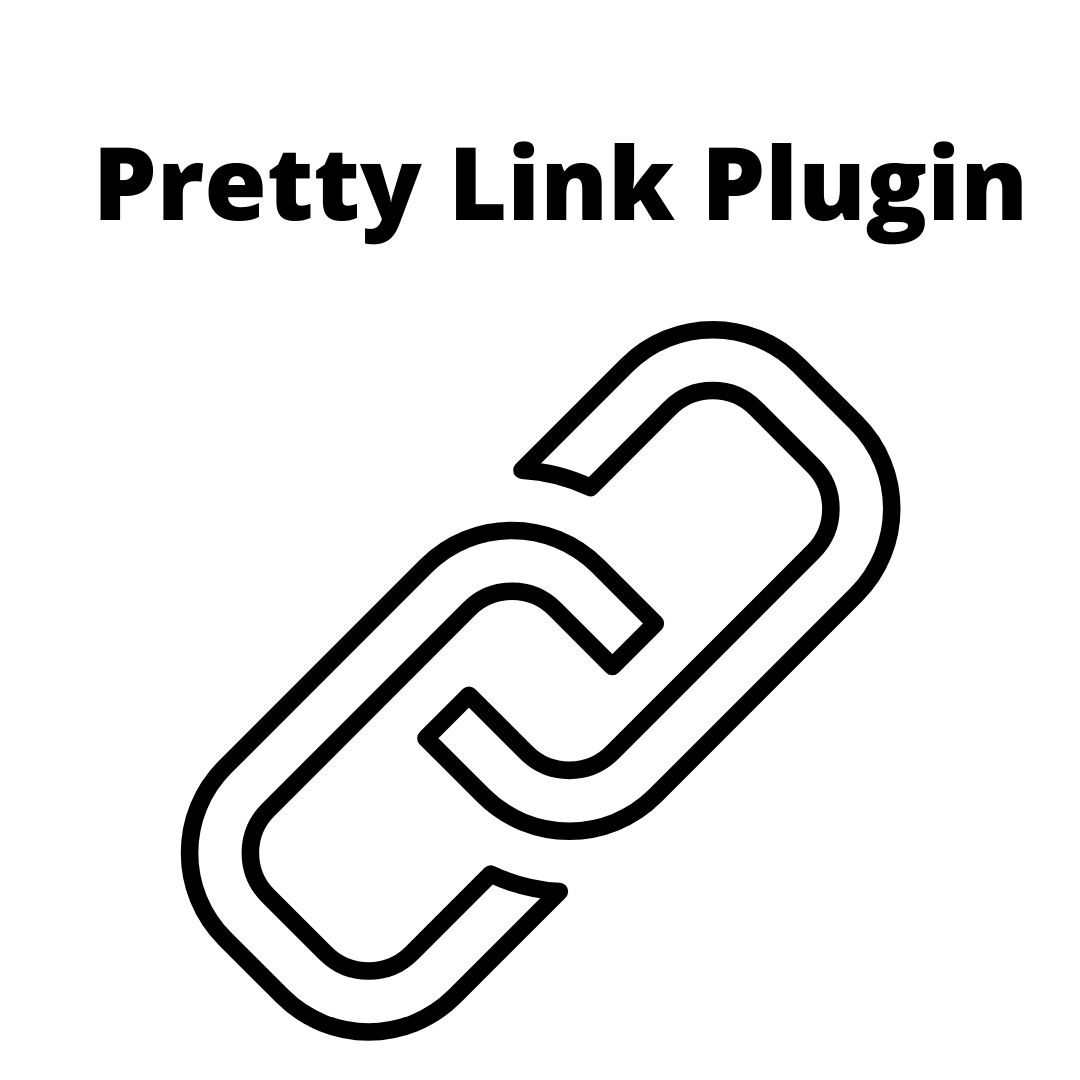 What is it? It's a free plugin tool for WordPress websites which cloaks your affiliate links and provides information on how many people click that link.
Why it's great for affiliate marketers: Whenever you promote an affiliate offer on a website, you'll want to know how many people actually clicked your affiliate link to make an educated decision on whether or not it's working.
If I use Prettylinks to cloak an affiliate link on a blog post I have.
And then I have 100 people visit that blog.
And out of the 100 people, 10 click the affiliate link.
That means I only have 10% of people clicking on my affiliate links and I could improve upon that.
I wouldn't be able to have this information were it not for Prettylinks and it basically helps me be a smarter affiliate marketer without having to worry about technical stuff.
You simply take an affiliate link, and put it into the Prettylinks tool. It then changes it into a new link and you use that on your blog. It'll still be your affiliate link, but now you'll know how many people click it.
How and where to get it: Just like with Generate Press, you can also find the Pretty Links plugin on your WordPress website by going into the plugins tab and installing it. It's free.
4) Google Search Console:
What is it? It's a free tool from Google that I highly encourage every affiliate marketer get for their site.
It'll tell you how well your blog is doing on Google by literally showing you which search terms (keywords) the site shows up for. Google basically gives you a personal report of your site and how it's doing on Google.
Why it's great for affiliate marketers: Since blogging is a big part of what it takes to succeed in affiliate marketing, the goal of your blog is to get traffic, mostly from Google.
Having  Search Console installed and connected to your site will help you see how the site is progressing and doing on Google.
If you know how to grow it properly, then Google Search Console will show you reports such as traffic numbers rising.
That takes a few months to see, but it works out in the end. Once more, the coaching page I have talks about helping you do this with your site.
How and where to get it: Visit Google Search Console here. You're going to have to verify the site you wish to connect to this program is yours and there's numerous ways to do it that you can find on YouTube and other tutorials.
5) Canva (huge):
What is it? It's a free program that allows you to create amazing images that are both yours and/or part of the Canva library that are royalty free to use.
Why it's great for affiliate marketers: I use Canva to create the following things:
Featured images on my site.
Pinterest images to attract people to my website.
And more.
The ability to create beautiful images and use them on your site and YouTube channel (as well as other sources of traffic) is a great way to get eyes seeing the picture and visiting your site/offer.
In other words, great images made on Canva can lead to greater traffic, including to your blog as well as getting more YouTube views if you make them for that.
A huge selling point for affiliate marketers is imagery and Canva is a great tool/asset for this.
How and where to get it: Visit the Canva.com website and you can try it for free. It takes some time to get used to but making images is a lot of fun and eventually VERY easy with this program. There are limitless customization options and opportunities to create beautiful pictures.
6) A YouTube channel:

What is it? Should I really explain that? No need I think.
Why it's great for affiliate marketers: Making YouTube videos is pretty simple and considering the amount of traffic and sales potential YouTube holds, you are missing out if you don't use it. It's also a great place for beginners to make videos on.
See my YouTube affiliate marketing tutorial here, but in a nutshell, I use YouTube for these reasons:
1) Direct affiliate marketing through making product review videos on YouTube.
2) I use YouTube for backlinks. This helps my blog's SEO grow faster, and that can bring more traffic to my blog, and thus more affiliate sales.
3) Doing things like pay per click affiliate marketing on networks like YouTube Ads and Bing Ads.
The first 2 options are better for beginners, whereas pay per click is more for advanced people.
How and where to get it: Hop over to the create a YouTube channel page and you can create an account there. From there making videos is pretty simple and the next few tools I have to show you help with that.
7) Yeti Microphone:
What is it? It's a special microphone you can use to create better quality audio with videos you create for YouTube (and in general).
Why it's great for affiliate marketers: Better quality videos that are easy to understand and hear generally get better:
Feedback from viewers.
More likes.
More shares.
More comments.
And overall better rankings on YouTube (more traffic).
This all leads you to have better results with your YouTube videos in getting more viewers and affiliate sales.
It's far better to use quality microphones like the Yeti vs say your default microphone as it's easier for people to hear what you're saying.
See any of my recent videos with my pretty face on it and if you consider the quality of the sound good, it's because I'm using the Yeti Microphone.
How and where to get it: Get the Yeti Microphone here.
8) Logitech Camera:
What is it? It's simply a camera you plug into your computer or laptop to record your face and screen. It has a great quality video and the ability to switch screens between what your face and showing things on your computer screen.
Why it's great for affiliate marketing: Whereas the Yeti Microphone helped improve the audio quality of videos you make, the Logitech camera helps you make better quality videos in general.
Since I purchased it, my skills in making YouTube videos has skyrocketed and whenever I make videos on affiliate marketing, I can use the Logitech camera to switch back n forth with my screen and/or myself, and even show my face on the screen I'm sharing within the video.
This allows me to better explain the points I want to make and do a better job of selling stuff through affiliate marketing.
How and where to get it: Get the Logitech Camera here. This is an affiliate link (cloaked by Prettylink as well).
9) Your phone: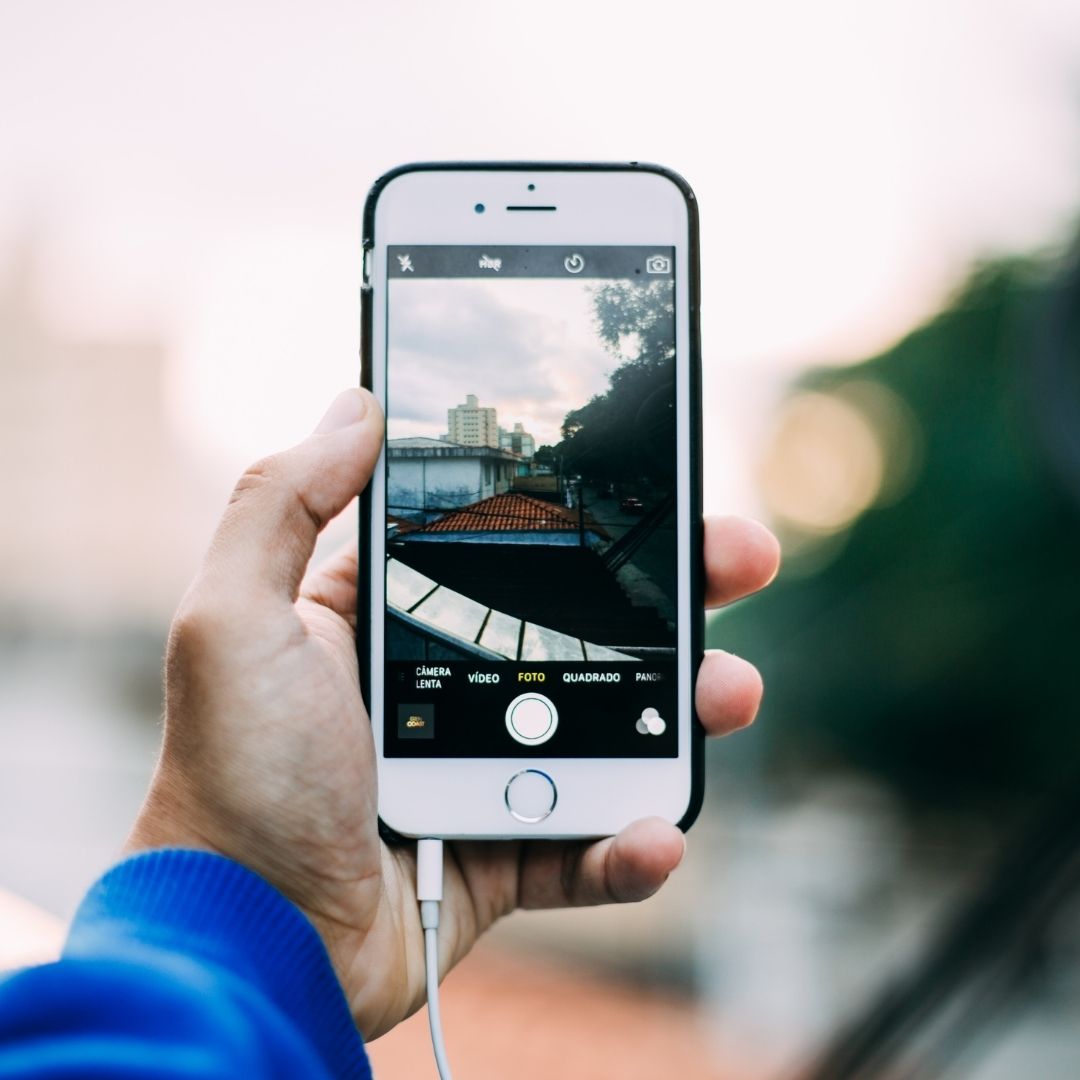 What is it? No need to even explain!
Why it's great for affiliate marketing: Creating videos on your phone is sometimes necessary and even good if the niche you're doing affiliate marketing with requires it.
For example:
1) If you're in nature and filming a vlog, then a phone will obviously be a better tool to use for your video than a Logitech camera.
2) Or say you're reviewing a sneaker and want to record yourself running in it to show people how good it is. What tool would be better to use in that case than a phone? None.
3) I have a case study here on doing affiliate marketing on YouTube, and in that case study, you'll see me reference a video product review I did on YouTube where my friend recorded me (with my smartphone) reviewing a backpack (and promoting it).
The video is currently up to 40,000 views and has gotten me affiliate sales! That's the power of using a smartphone
Where to get it? You should already have one. A regular smartphone will do.
10) Camtasia (optional):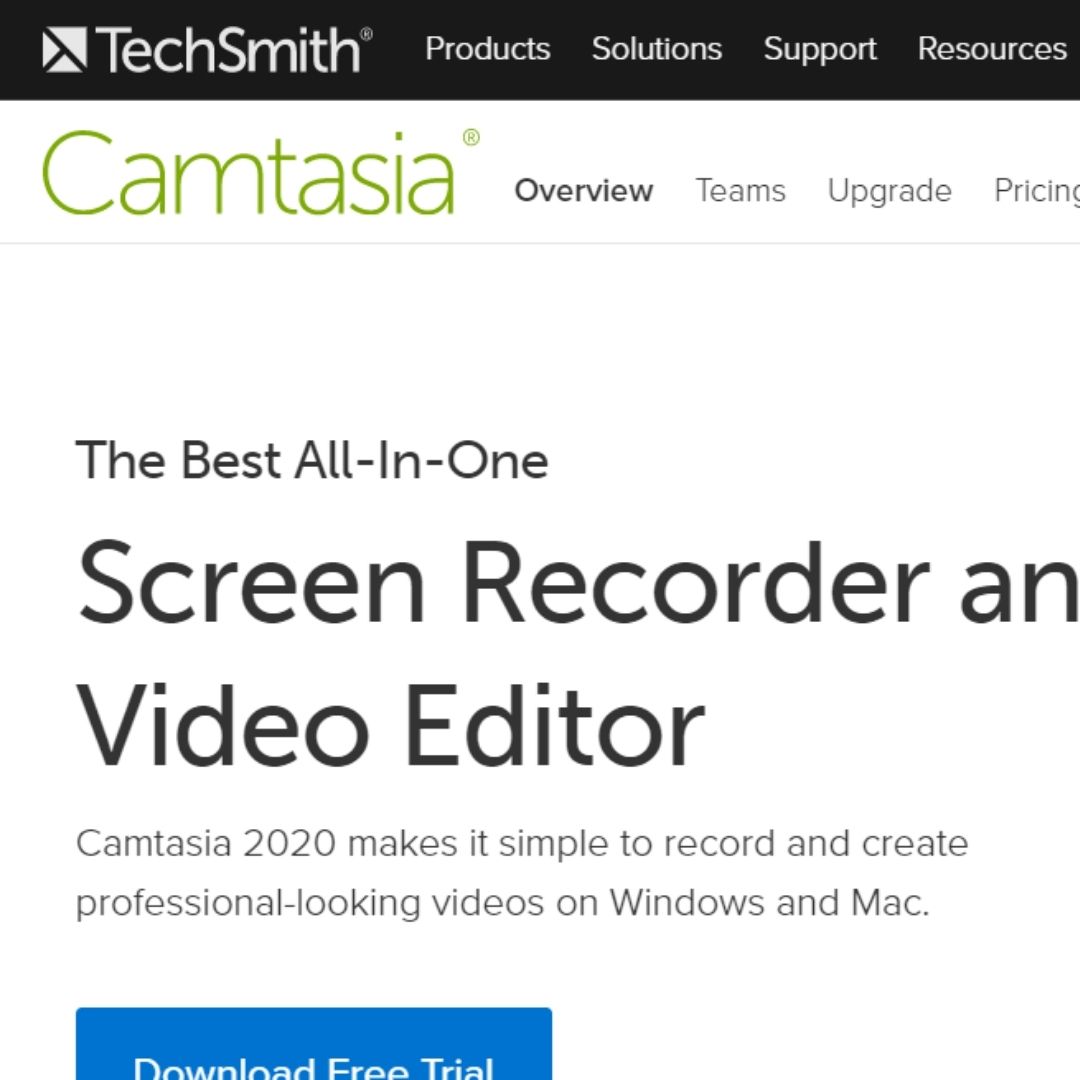 What is it? It's a tool for editing videos.
Why it's great for affiliate marketing: Most people aren't good at making YouTube videos and often have to do things like:
1) Cut out things like mistakes or pausing too much and so forth.
2) Additionally, sometimes videos require on screen notes that viewers can see.
3) Or perhaps messages and edits that make the video better looking and better in quality.
4) Sometimes you'll want to splice 2 or more videos together.
This is all something you can do with Camtasia's help and it's very beginner friendly out of all the known video editing tools out there.
Many affiliate marketers use Camtasia, including myself but it is over $300.
Where to get it: Here is the main Camtasia website. I would use this tool later in your affiliate marketing quest. when you're used to making videos well.
Here is the best way to utilize all 10 of these tools:
Even though all 10 of these are beginner friendly, starting your own affiliate business and keeping these 10 things in mind can be overwhelming, I get it.
This is why I would recommend you instead start here with my affiliate coaching and slowly create an affiliate business step-by-step with each of these tools, so you can properly build everything at the right pace without trying to cram it all in at once without the proper pace being administered.
No tool will ever beat good training and that is far more important. That is what you'll get it from my coaching page.