I am often critical of done for you programs and I'm going to stay consistent with that point of view in this review of Funnel Scripts.
While there many financial and time saving benefits from using this system (if you're really experienced), there are also holes I personally feel do not make this program worthwhile and I will be giving you my thoughts on both sides.
3 honest disclaimers about this review of Funnel Scripts:
1) I do not own or promote Funnel Scripts (just like Clickfunnels).
I don't think it's a necessary program for success. But I do also believe there are audiences who would stand to benefit from using it. I'll be giving you both sides of this to help you decide.
2) I am an expert on online sales funnels and I also make money online as an affiliate marketing expert.
I am the type of affiliate who used to promote the shiniest objects because of the commissions, and I'd classify Funnel Scripts to be that.
But I now am very picky about it because I have been through the journey of figuring out that shiny objects do not equate to shiny results and a great affiliate marketer's success comes from being authentic and sincere with whatever they are promoting.
3) Your best bet at online success is proper education (learning to fish basically):
The thesis I want you to take from this post is that NO shiny object or done for you marketing tool will ever replace proper education in learning how to truly make money online. It can even be a hindrance to that because it can make people lazy and distracted from doing what is necessary to learn the necessary skills to succeed online.
Success in making money online is often tied to authenticity. The more honest and upfront you are, plus with the better education you have at marketing that, the better you'll do. And very often these "done for you tools" distract people from headed down that road.
You're going to see what I mean more and more as you read through this review of Funnel Scripts, so let's get into that.
A summary and overview of Funnel Scripts:
What is it?
It's a program that creates pre made sales funnels for you with automatic text in it that incorporates great copywriting sales copy. Everything ranging from:
Webinars scripts.
Squeeze page scripts.
Landing page scripts.
Sales funnel scripts.
Email scripts.
Ect…
In short, Funnel Scripts creates sales page for you in the above formats to be used for your own sales funnels without having to make them yourself.
You do need to fill in certain areas of each script to make it more unique to your funnel (name, stats, and other fill in credentials), but most of the other work is done for you with program.
How much does Funnel Scripts cost?
$797 one time.
An example of how Funnel Scripts works:
1) Let's say you want to make a webinar that sells some sort of make money online product. You head over to Funnel Scripts, create a webinar script, fill in the blanks for the questions asked, and then it'll create a premade webinar for you that will have your name and other stuff you entered into the blanks area beforehand.
In the process, you will have a webinar made for you with text and other stuff done and ready to be used for your sales funnels.
2) Or let's say you collected an email list of people wanting to make money online. You can load up premade email scripts that you can copy and paste into your follow-up messages to send to subscribers to sell your product.
Before I continue, let me share an alternative I personally do recommend above this (and I do promote it):
Clickfunnels vs Funnel Scripts. What's the difference?
Clickfunnels helps you make online sales funnels but you do have to fill in all the content yourself.
Funnel Scripts helps you make online sales funnels too, but the content is mostly auto generated and you only fill in very basic things.
Pros:
It is a time saving tool (if you know how to use it).
A lot of the content generated by Funnel Scripts uses good copywriting.
Can save people time and money on hiring copywriters.
Lucrative affiliate program included (just like for Clickfunnels).
Fast learning curve (easy to use for most people).
Cons:
No done for you tool can ever replace self education.
This is an expensive tool.
It's not a guaranteed system to making money online (nothing is).
I do think it is beginner friendly because it requires good experience to utilize fully.
The 5 issues I have with Funnel Scripts (Why I won't promote it):
1) It's very expensive:
As an affiliate, I do believe in selling high ticket products, but only if they truly help the person I am promoting it to.
In some ways, Funnel Scripts offers a lot of opportunity for making good looking scripts, but I feel there is far more value in learning proper online marketing methods to then be INDEPENDENT of tools like these and to be able to make your own, unique and authentic sales funnels.
2) Despite having good copywriting content to use, I have doubts on it working well:
Funnel Scripts isn't the first kind of program I've seen that gives people pre made sales scripts, but it is the most customizable.
Ultimately the main problem here is that I really think a lot of beginners are going to get this program and think that they can set up a simple script, and then make big money (no education, learning curve or skills required).
If this is your way of thinking about this program, then I PROMISE you, that you will fail, because there is FAR more ingredients to online success required. For example:
You need to understand evergreen niches and how to choose them.
You need to know about blogging, traffic generation, pay per click, ect…
You need to know about what it really takes to make a successful site, online sales funnel and actually have that success to know the reality of what's required.
Taking all of this into consideration, if you NEGLECT all of these necessary experiences, and think that Funnel Scripts is going to magically help you bypass of these required experiences, then you're distracting yourself from succeeding online.
Let's say you make a flashy looking script with Funnel Scripts, wonderful. Are you done and on the road to making money? Nope.
Next you'll need to send traffic there. You need to know about traffic generation tips that won't bankrupt you.
Then you'll need to test to see if your funnel converts. You need to know about that too.
Then you'll need to give it time and rinse and repeat to see what works best. Guess what? You need experience for that too.
And you'll likely need to do a lot of more tweaking and testing to make this work in the long run. Positive results won't be immediate in most cases if you're new to this.
And guess what?
You'd need to do the same things if you learned to do online marketing the way I do. There's no escaping there REALITIES, and no tool will ever replace that requirement.
Because I do feel this way, I don't want to promote something that isn't pushing that thesis as the main thing to focus on (the education, not the flashy tool).
3) Despite this tool being very done for you, there's still a lot of fixing/customizing for you to do:
And you will need to experience to know what is necessary to adjust and fix from the scripts produced by this program. Do not make the mistake of thinking that this program sets up everything for you to make making money easy.
I've seen this tool produce spelling and grammar errors among other things from other people who do use it (source).
If you're not experienced and don't know what to change, how to find the right traffic audience to use the script for and so forth, you're still going to have to go through that experience of understanding this world of online marketing to make this tool work correctly.
4) I don't like promoting overly flashy tools that are marketed in a way that makes people think it's better than it really is:
How often have you seen something a promotion go something like this, whether it be on a review blog or YouTube video (ad):
"Wow this program is so amazing, look how much I made and how many others make. Click my affiliate link and get your BS bonuses".
Then with a little more digging, you find out the promoter is full of it and isn't making much or is about as genuine as a politician. Do you really want to trust these people?
Well these are the premier online marketers you see today promoting products of all sorts and this is because they are insincerely focused on promoting the flashiest products because they sell so well. They don't care about the consumer, only their wallet.
Unfortunately these types of people promote anything and everything and I personally feel there is less quality and more flashiness in Funnel Scripts and thus I choose not to promote that.
5) I prefer to steer people into the best way to succeed online and it's by doing this:
When people ask me about what they need to do to succeed online, one of the last things I'd ever tell them is to use a flashy tool to cut corners. I've been down that road and saw that it's much better to do this:
Find your niche that you love.
Build a website on that niche.
Promote stuff authentically on the site and/or make money with things like Mediavine.
Using that experience, only then consider flashy, advanced tools like Funnel Scripts.
This is what I have seen that leads to passive income results and I'm talking people who make a little bit to a crazy amount ever single month online.
And I do promote Wealthy Affiliate that teaches that, but you'll notice my review of that program is not your typical "Wow, amazing stuff, look at this flashy stuff, click my affiliate link". I keep it real and explain what it REALLY takes to succeed online.
Contrarily, I have seen a lot of people head down the opposite manner and look to promote the flashiest products and programs in the most inauthentic ways and I have seen what that leads to (not good).
Ironically, I have to admit that Russell Brunson's book products actually offer some great content and teachings on this subject. For example, books like Expert Secrets and Traffic Secrets are pretty awesome reads, but in terms of putting it all together, my opinion is that the best thing to do is this: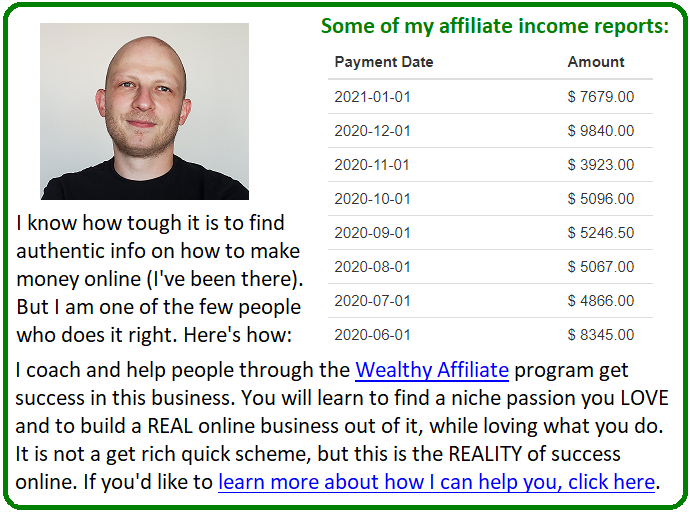 Concluding thoughts on this review of Funnel Scripts:
I'm not saying that promoting Funnel Scripts is bad (not a promotional link), but if you're not passionate about it and you don't have that experience to back up your promotion of it or any other product you want to sell online, then you're not doing this in the correct sequence and it will negatively affect your results.
And I see a lot of people making that mistake with Funnel Scripts and Clickfunnels, among other programs and it's why they don't succeed.
Me personally, I am not passionate about Funnel Scripts because of those 5 reasons, and so I stick to promoting things like Wealthy Affiliate because it did help me and tons of others succeed through that sequence as well as creating online businesses in other niches that DON'T involve promoting Wealthy Affiliate or other make money online programs. It just gives you way more value in the education and tools it provides.
I see Funnel Scripts as a flashy tool to use classic copywriting skills to sell anything (and it can if you're experienced), but for me personally, I need more substance in my work and I can tell you that the work and results you get from promoting something you love in a niche you love feels completely different.
If you want success online in any area, learn to find your niche passion and use a truly valuable educational program to help you materialize that into your online business and you will make a lot of money doing that.
And in my humble opinion, no program is better for that end goal than Wealthy Affiliate.
I'm open to comments so if you want to grill me, do it below 🙂