I've come across tons of affiliate marketing scams in my 16 years investigating programs, people and methods that teach this business. In this post, I want to share 5 of the most common ones you should be most careful with.
First of all, affiliate marketing itself is a type of online business in which you promote digital or physical things through your own affiliate links and earn commissions for each sale. Affiliate marketing is legitimate and there are people who run such businesses for a living (I am one of them).
However, to become successful at such a business, you have to have a good source to learn it from (program, course, coach, ect…).
And this is where you'll likely run into a lot of affiliate marketing scams, aka sources that sell you a lot of false hope at making money easily with this business.
What exactly are affiliate marketing scams?
Typically, an affiliate marketing scam is a person, program or opportunity that sells you big promises to make money in this business, and then either heavily under delivers on that promise and/or just doesn't deliver it at all, all while taking a little bit or a lot of your money in the process.
This is how I define what an affiliate marketing scam is. You're welcome to give me your definitions below.
Note: The list I'm going to give you is based off my opinions, experiences, is generalized and should no be treated as something that is always a 100% accurate, because even though a majority of the affiliate marketing scams I'll be showing in a moment are really that, there are always going to be exceptions.
In my case, I've perhaps found 1-2 programs (out of 100's) in the following 5 categories of affiliate marketing scams that were actually legitimate, so in a way, miracles do happen in this case, but this should be treated as a rare exception to the rule. Anyway:
Here are the 5 most common affiliate marketing scams out there:
Done for you affiliate businesses.
Solo ad affiliate marketing pitches.
Affiliate link posting scams.
Get rich quick affiliate offers and courses.
Pyramid scheme affiliate programs.
For further context, I want to give you specific examples of what each of these affiliate marketing scams can look like, so you can better avoid them should you ever run into them (and trust me, they are not hard to find these days).
But either way, after reading these 5 examples, you'll be better protected against them and if you are ever confused, ask me questions below!
1) Done for you affiliate businesses: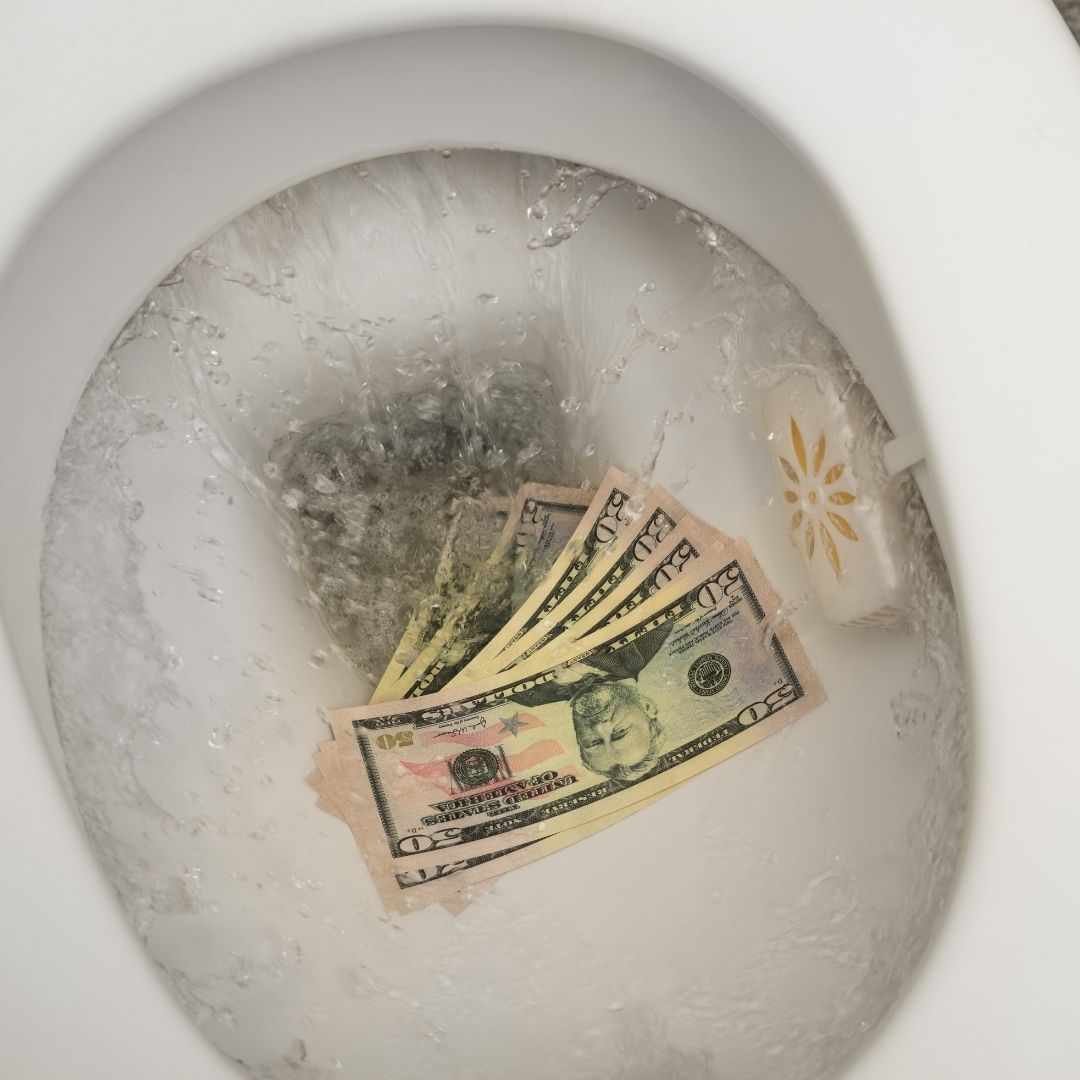 The concept behind a done for you affiliate business is fairly simple:
Just pay money (little or a lot) and get a done for you affiliate site without worrying about coding, marketing, sales, set up or anything else.
The idea is that even if you're new, worry not because the whole process is set up for you and all you need to do is pay money, get a site that's working and start making money. To people who are totally new and don't know any better, it may sound like an amazing opportunity to make money online quickly.
Unfortunately, this is also an area of affiliate marketing where you'll run into a lot of scams. While not all done for you affiliate businesses are scams, I would caution everyone who sees such opportunities to do their research and keep an open mind.
The less experienced you are, the more risk you put yourself in with these things and by risk I mean low probability of success, losing a lot of money and even falling into debt. There is very little probability of making money with such opportunities in my opinion.
To help with this, read my done for you affiliate marketing post here to see which specific clues (and red flags) to look for and how to intelligently tell which done for you affiliate marketing opportunities are scams and which could potentially be legitimate.
2) Solo ad marketing pitches: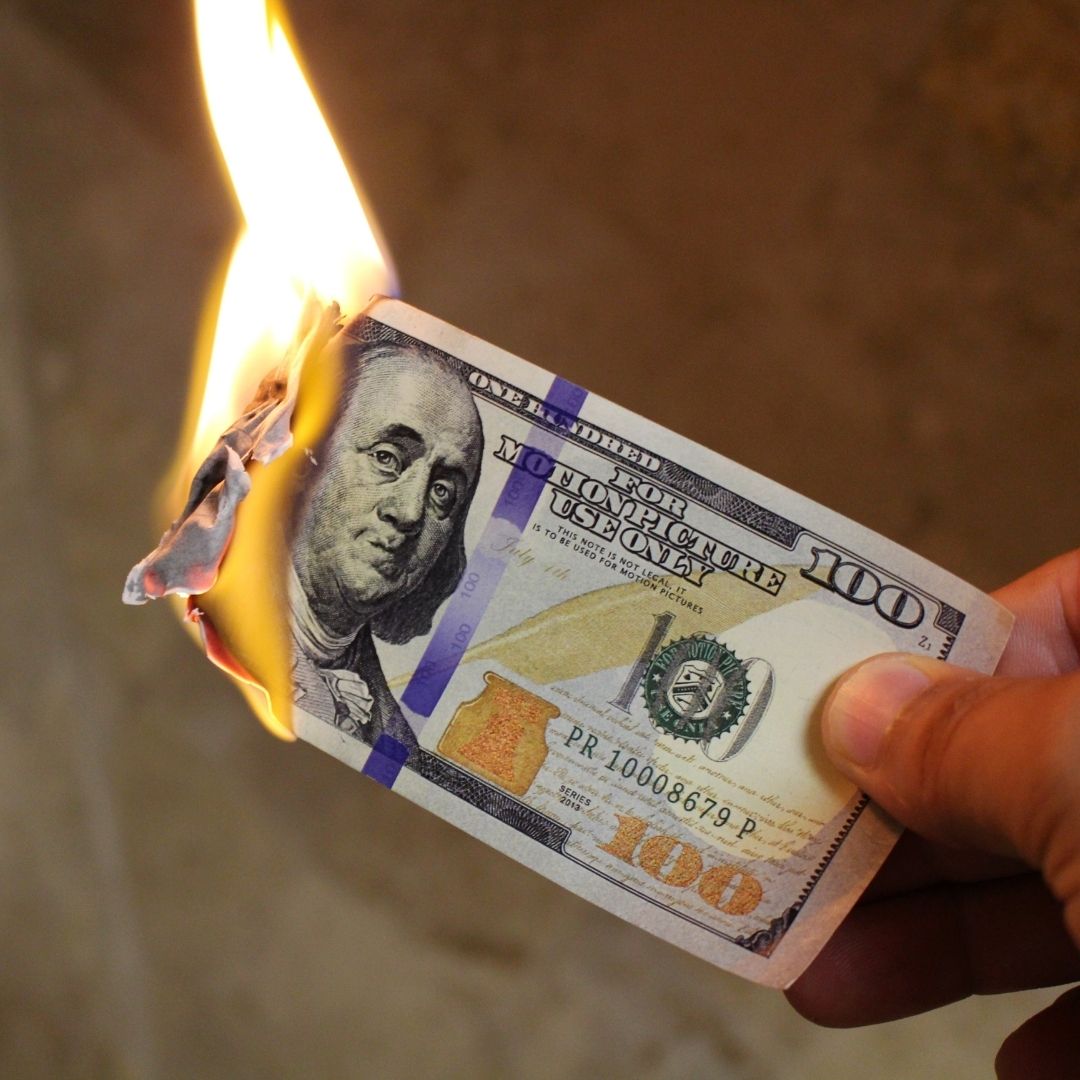 One of the most dastardly scams I've ever seen in the affiliate marketing world are solo ad marketing pitches.
Solo ads are paid traffic you are sold, typically after buying an affiliate marketing scam program that is often hyped and makes big promises. Let me give you one template example of how this can look:
You buy an affiliate marketing opportunity for $10 that talks about making a full time income in 7 days (already the hype begins).
You buy it, get a garbage site, no quality training and are told you can make money with this site by buying paid traffic (solo ads).
You buy the solo ads for ridiculous prices (the people selling them to you are themselves affiliates for it).
Solo ads are typically garbage in traffic quality and give you no sales for your money.
Some people even go deeper and keep buying more of the same solo ads thinking that if they just commit more money, they'll make money back.
In the end you lose money and the $10 program you bought cost you a ton more.
I've come across a ton of these types of affiliate marketing scams over the years and besides the fact that solo ads themselves are trash in most cases, buyers are never end told about this stuff until later.
Even if you buy solo ads on their own, it's just a waste of money in 99% of cases too because of many factors I've linked to above that you can check out further.
It's a bait and switch and it's absolutely cruel, but there are shameless people who use this approach to make their money online. If you see a program pitching solo ads, run.
3) Affiliate link posting scams: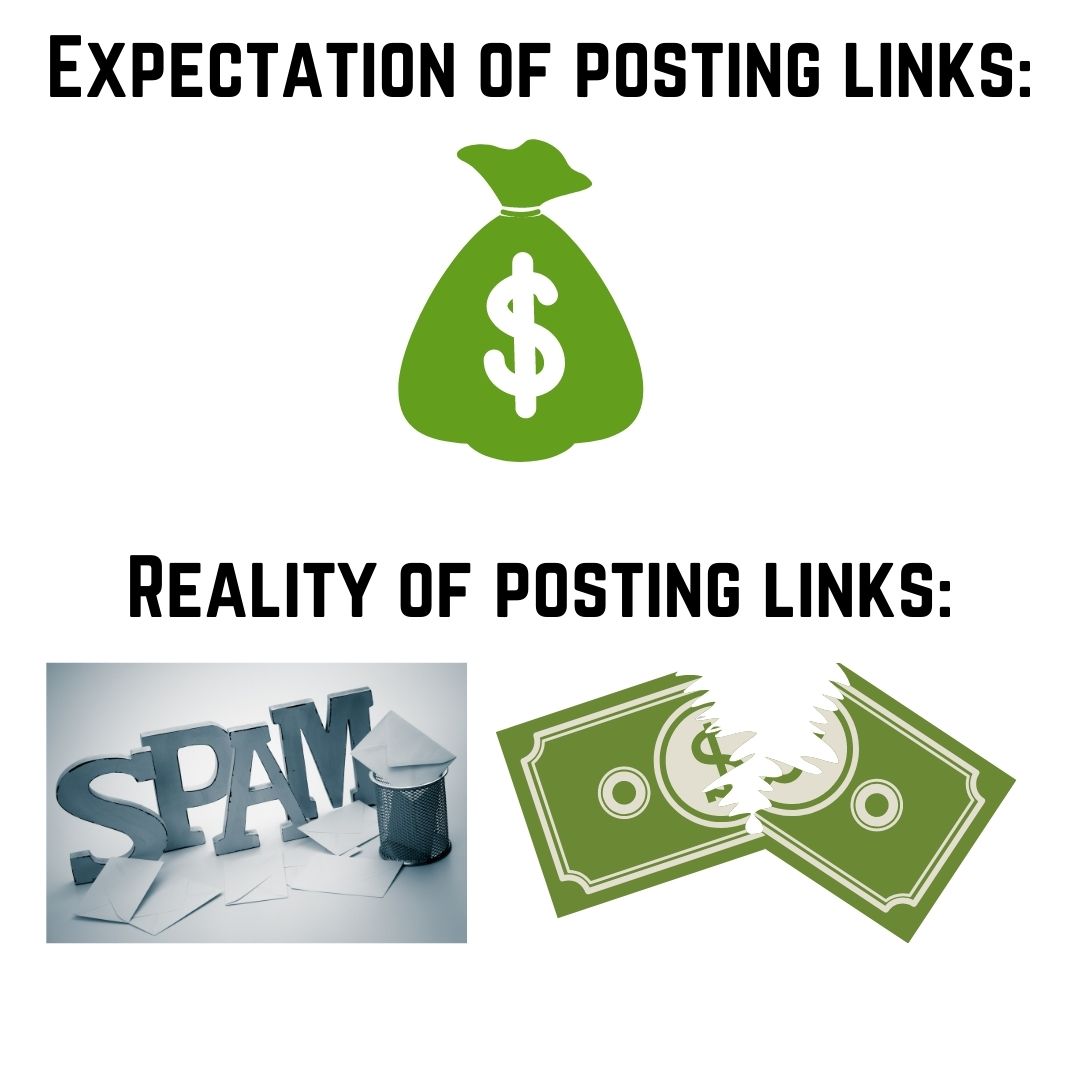 One of the oldest affiliate marketing scams I've seen numerous times in my 16 years is this one.
Basically there are programs out there telling you that the more affiliate links you post online, the more money you can make.
Sadly, this is like 1% of the actual picture, and without the other 99%, you are just going to lose money.
Why?
Because this type of scam implies if you just spam your affiliate links everywhere, you'll make money, when in reality such actions lead to you being labeled as a spammer, getting banned, losing friends and more.
So if you see an affiliate marketing opportunity pitching the concept of link posting as the way to make money, be very careful because it's likely a scam.
I've run into dozens of these over the years.
4) Get rich quick affiliate offers and courses:
Typically these are your standard "make $10,000 in affiliate sales within your first 30 days" claims that end up being false.
You'll most likely see these types of scams in the following 2 types of opportunities:
1) Affiliate marketing opportunities that cost very little to get into, which then hit you with insane upsells and then likely the solo ads trash I listed above.
2) High ticket affiliate marketing programs that cost a lot, but entice you to join because the promise of making profits quickly is what pushes you over the edge.
My policy on get rich quick programs is simple:
The more hyped the claim, the more you should be worried and I cannot begin to tell you just how many programs I've bought (and was disappointed by) that followed in this pattern.
Luckily I've been able to retrieve my money by disputing the charges and arguing my points. But many people aren't as fortunate with these and lose a lot of money.
5) Pyramid scheme affiliate programs:
It's not easy to identify affiliate marketing pyramid schemes, but I just provided a link to share how that's done based on my experiences.
With these things, you are usually dealing with opportunities within the MLM or high ticket affiliate marketing world.
Obviously, not every MLM or high ticket affiliate marketing program is a scam or pyramid scheme, but at the same time, many are if you look close enough.
Basically, if the program costs crazy money, offers nothing even close to the value for the price and is only all about self promotion, it's very likely (not guaranteed) that it's a pyramid scheme.
I strongly recommend reading my article above on pyramid schemes because I explain the finer details of such opportunities.
You need to be very careful with these because there are many factors and you shouldn't just call a program a pyramid scheme unless there's strong reasons for it.
The one common thing you'll find with all of these affiliate marketing scams: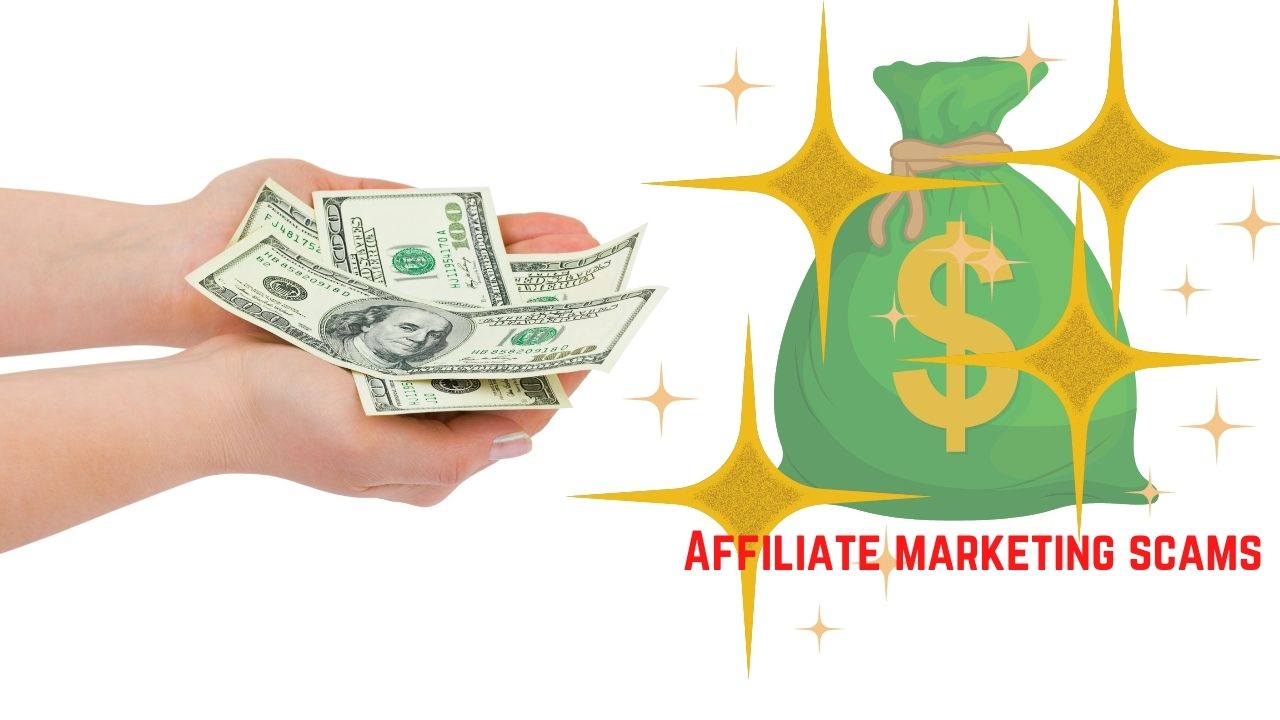 It's called shiny object syndrome. What is it?
It's basically impressive the art of copywriting skills that hype up the affiliate marketing opportunity itself to make it seem like you hit the lottery.
In short, its marketing that makes garbage look like shiny gold and the shinier it is, the more alluring it is for people to buy it, because the marketing is such that they think they struck gold and if they just buy it while the offer is there, they'll make it big without putting in much effort.
Many people have been ruined by this syndrome (including me) and I want to warn you about the above types of affiliate marketing scams to avoid for your own good.
Again: Affiliate marketing is a legitimate business, if you know what to do. And for me, I learned this from Wealthy Affiliate. It takes about a year to get good results, but it's one of the few honest programs you'll find that teach this right.