If you're into scuba diving and affiliate marketing, then congratulations because you found yourself an incredibly profitable niche topic.
The niche is vast.
The products are plentiful, expensive and the commissions are good.
And the networks from which you can promote these products to this niche audience is also there.
This is something I discovered whilst writing an article on 10 high ticket niches for affiliate marketers, one of which was obviously related to scuba diving, and digging more into this subject, I found this following list of 3 affiliate programs with which you can get involved with to sell scuba diving gear.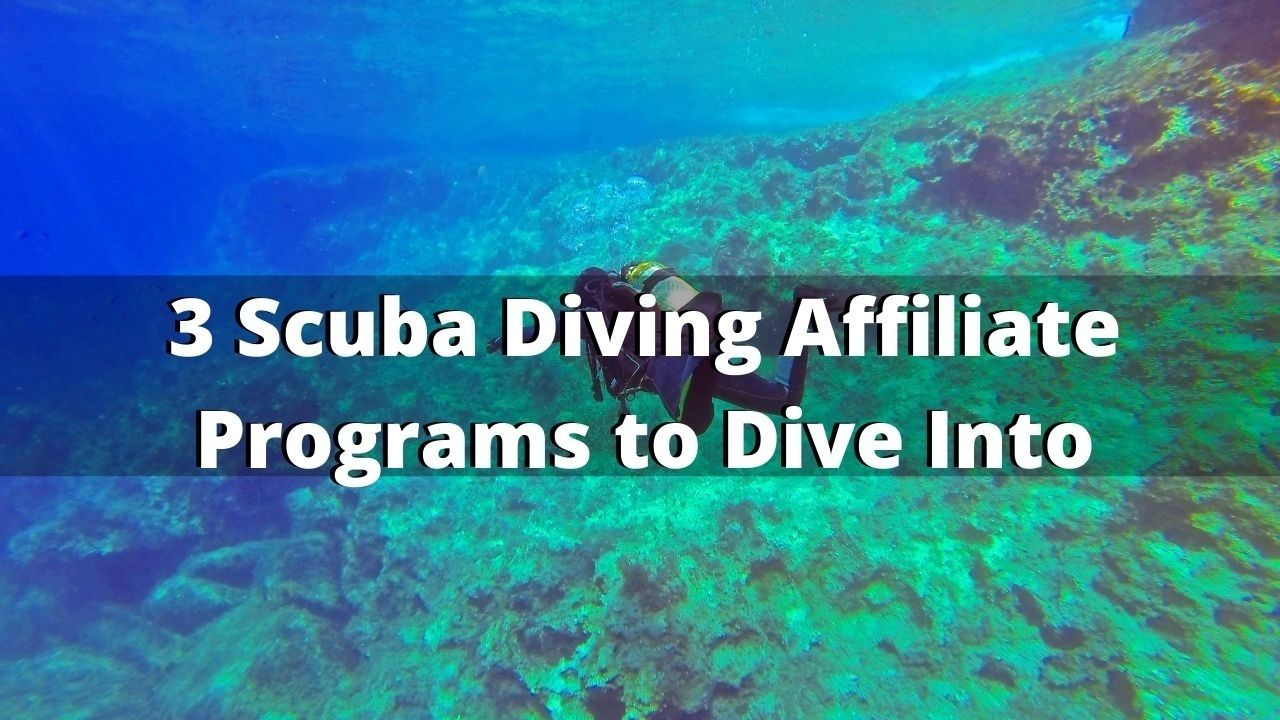 While 3 affiliate programs may not be much, here's 3 important things to note:
1) First, getting approval from even one of these affiliate networks is more than enough to fuel your promotions.
2) We are specifically talking about scuba diving, and if you include things like snorkeling or other diving sports, then you can find way more affiliate programs then, but because we're sticking to one specific subject here, we're only going to explore affiliate networks associated with scuba diving only.
3) I had actually found far more than 3, but these places didn't exactly earn my trust and I only include lists of legitimate affiliate programs when I write these posts, so these 3, are ones you can rely on (hence why I said dive into in the title). If I find more, I'll add more.
Here is a preview of the 3 scuba diving affiliate programs I'll be talking about:
Amazon Associates (3% commission and up).
Scuba Pro (4% commission).
Dive Right in Scuba (5% commission).
Lets examine these 3 networks, then I'll tell you about the many different ways you can start and create a seriously profitable affiliate business through the scuba diving niche after.
10 things you can promote as an affiliate in the scuba diving niche (examples):
Scuba diving cameras (not just Gopros).
Wet suites.
Scuba diving watches (great micro niche).
Scuba diving lights (for darker water dives).
Snorkeling gear.
Fins for swimming.
Goggles for scuba divers (high quality ones especially).
Belts to hold all the scuba gear in place as you swim.
Scuba diving backpacks.
Guides to successful scuba diving experiences and where to actually do it (how to guides, which you can even write up yourself and sell).
And there's actually more potential promotions in this niche you can find, but these are just the basic examples.
Each of these 3 affiliate programs offers you the opportunity to promote these kinds of products, and the price range of each one varies, but can reach very high ticket prices, giving you potentially high ticket affiliate commissions if the sale goes through.
1) Amazon Associates affiliate program: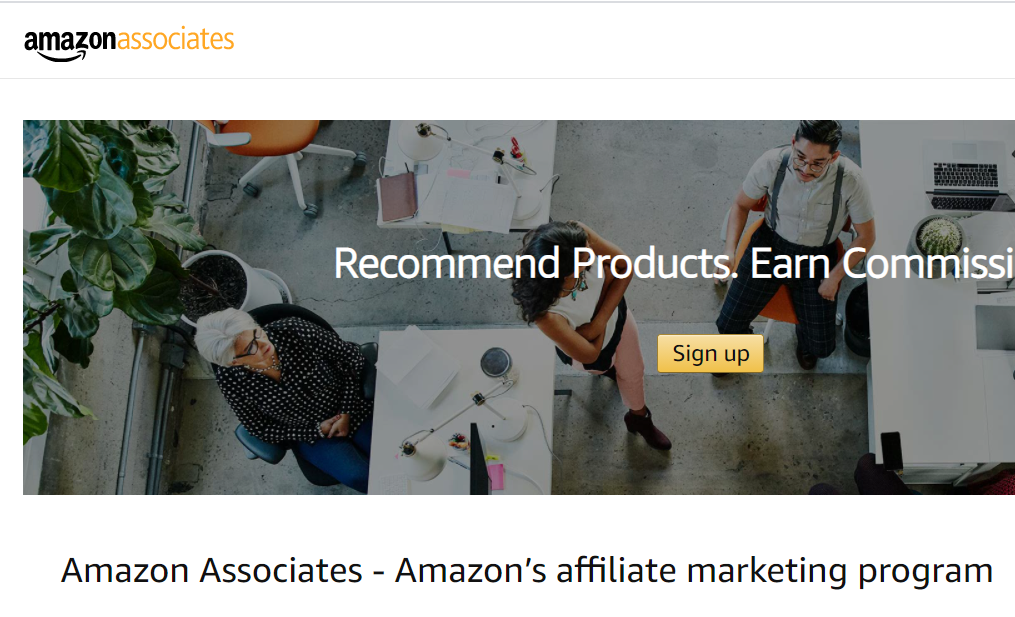 Description: Normally when I write about affiliate programs for different niches, Amazon is always included, but never as the top choice, due to the fact that typically, Amazon's affiliate program offers low commission rates.
With scuba diving it's different, because out of the 3 networks, and frankly any others I found, Amazon will give you access to promote more scuba diving gear than any other network I found.
On a first hand look across the Amazon site, I can tell you right away that at least 90% of the products I listed above that you can promote in this niche, can be found on Amazon, so that availability already makes Amazon Associates a good place to start your affiliate success in this niche.
Affiliate commission rates: 3% and up to 10%.
2) Dive Right in Scuba affiliate program: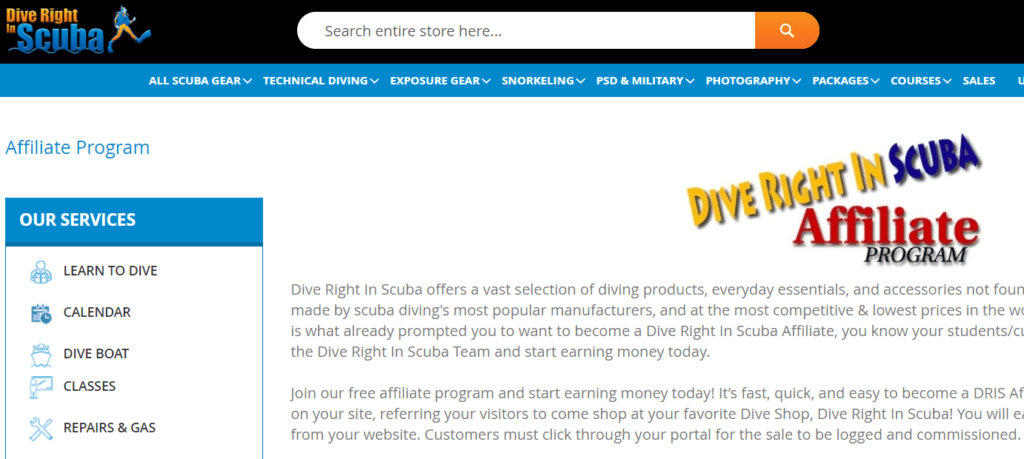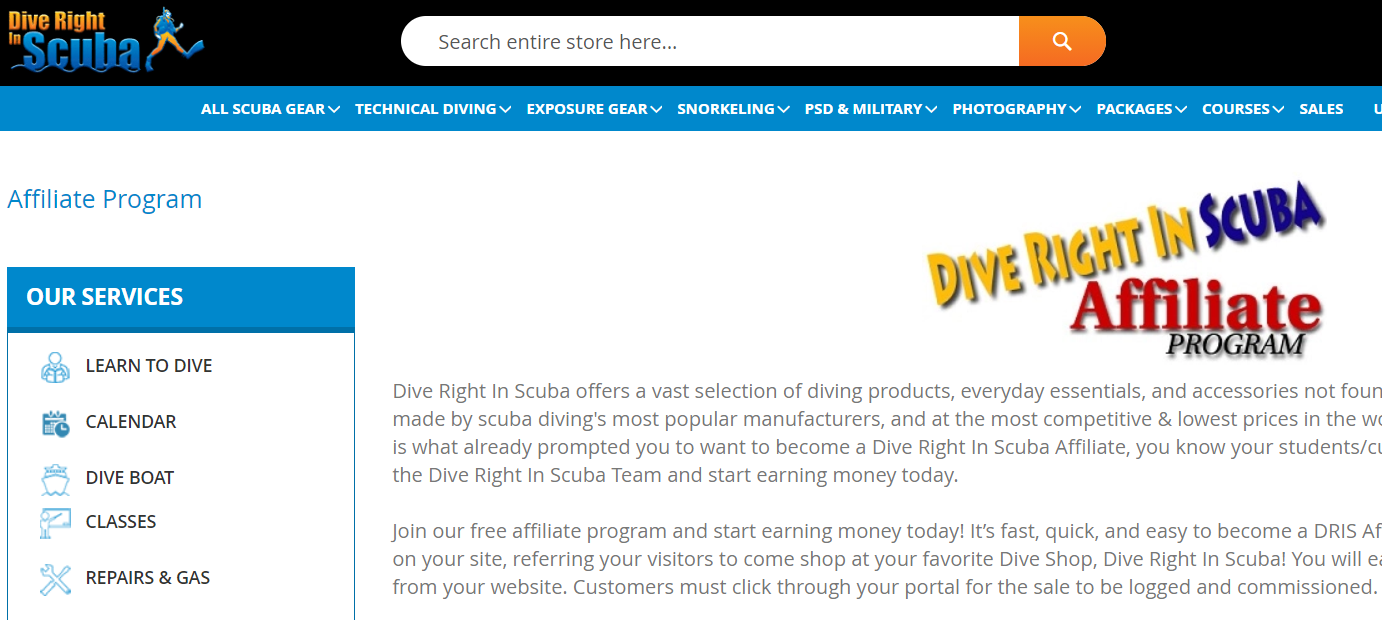 Description: Dive Right in Scuba actually opened my eyes to all the other products you can promote as their affiliate and it's really anything related to this niche that you can imagine.
Even if you sign up with Amazon Associates and get approved, I would also suggest signing up with this network as well. Here is a link to Dive Right in Scuba's affiliate page.
While they offer MORE for the scuba niche, I put them as #2 because you are more likely to get approved by Amazon Associates and sell many products in this niche. Whereas with this program, you may have to show a good site or other source to get approved.
If you are currently looking to join any of these programs but don't have a affiliate website, here's how to get approved by affiliate programs. You may want to use this tutorial to get approval from any of these networks.
Affiliate commission rates: 5%.
3) Scuba Pro affiliate program: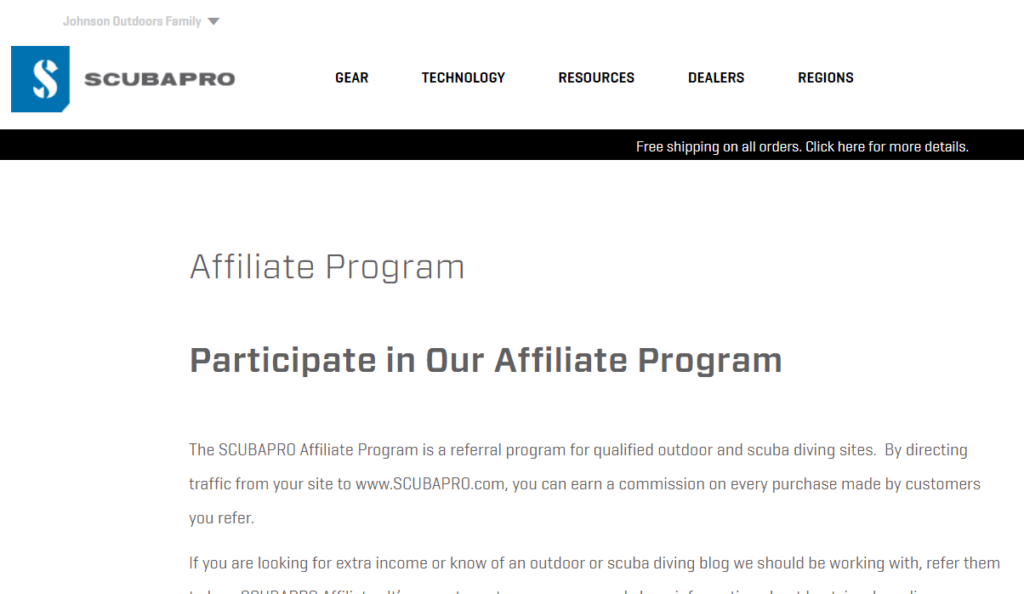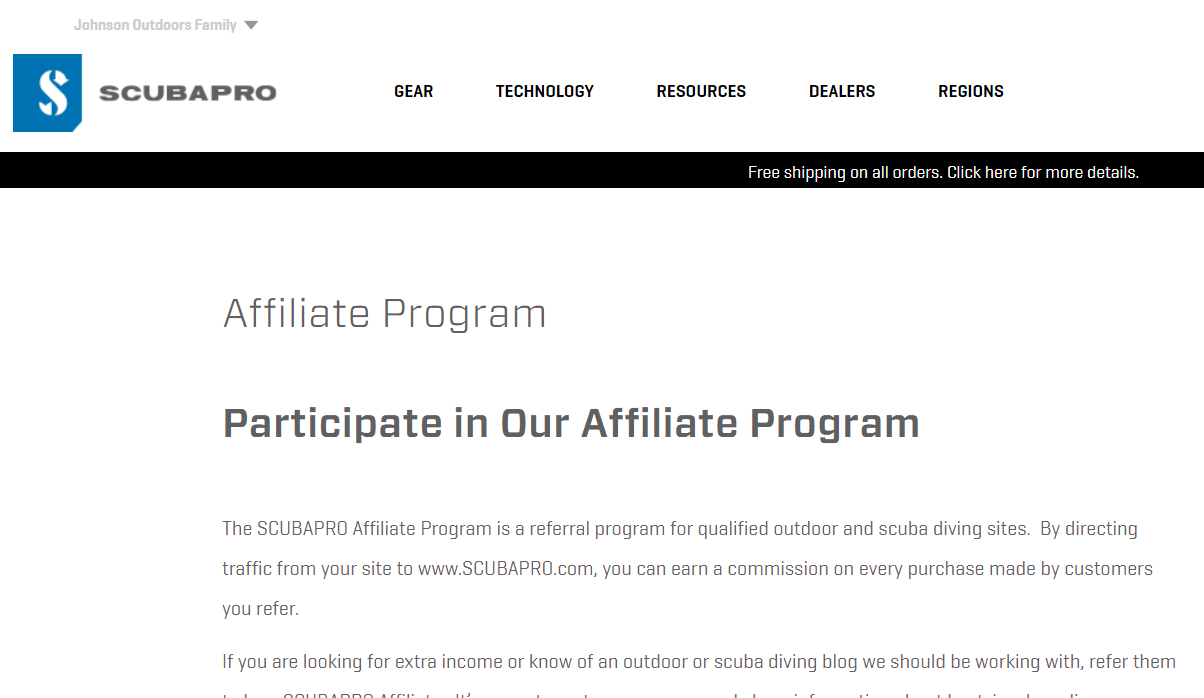 Description: Scuba Pro is probably one of the more universal affiliate programs to sign up with for this niche.
To sign up with Scuba Pro, you have to first sign up with Avantlink, which is a major affiliate network, then within that network find Scuba Pro and apply to them there.
Once signed up (and approved), you'll get access to just about every scuba product I mentioned above, and from different varieties to promote. Here is more info on Scuba Pro and their affiliate program.
Affiliate commission rates: Scuba Pro doesn't publicize it's affiliate commission rate, but it is a legitimate network because it's part of Avantlink. I would wager a guess that their affiliate commission rates start at 4% (most networks do).
5 ways to profit as an affiliate in the scuba diving niche:
There's actually more ways, but I'd start with one or more of these 5 methods since they would be free for you (get my affiliate coaching help if you're new). If you want to learn all of this in one place, the best program for that is Wealthy Affiliate (where I actually provide the coaching).
The important thing to note is that getting approved by the affiliate program isn't the hard part. The hard part is building a site, YouTube channel, Pinterest page or whatever related to the niche so you get that audience to it.
With that in place, you can pretty easily get approved by affiliate programs to then sell their products on these sources, so focus on that first.