If you love drones and want to promote them through affiliate marketing, the great news is that there's numerous affiliate programs that will help you do that.
Here are 5 legitimate drone affiliate programs to promote with: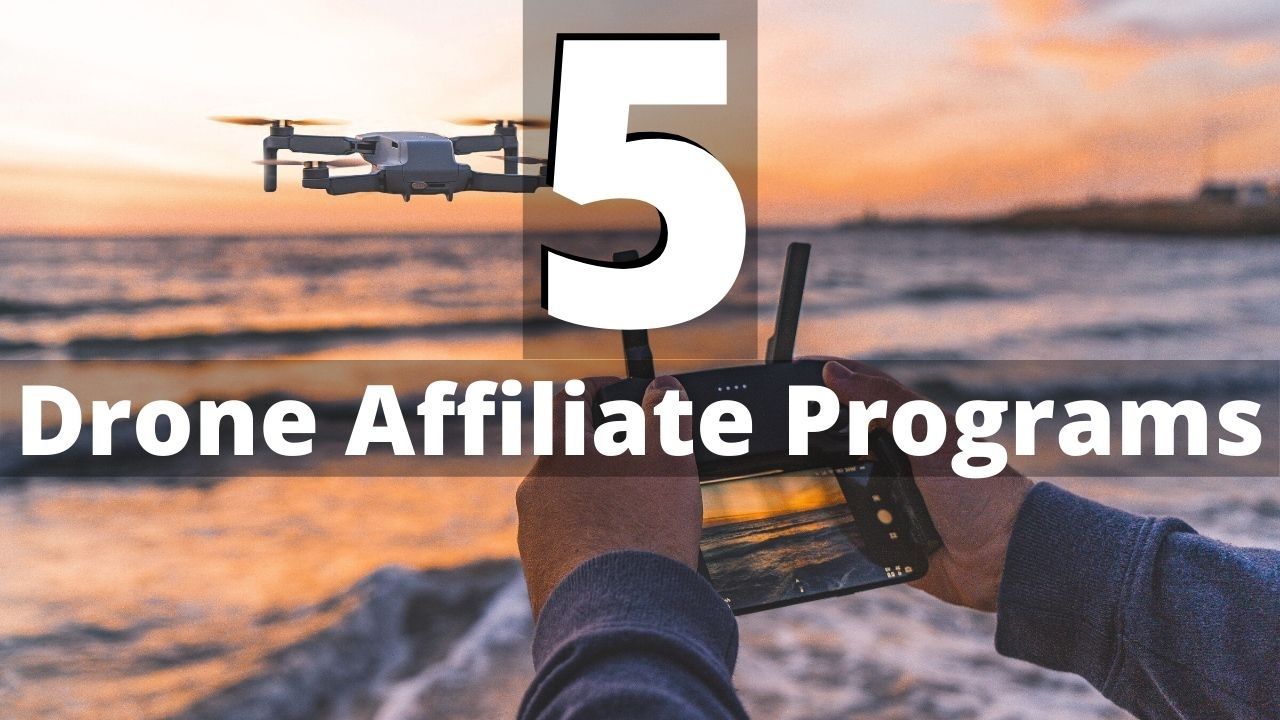 DJI (5%)
Autel Robotics (3%-8%)
B&H Photo (Up to 8%)
Amazon Associates (3% and up)
Best Buy (1%)
A very short story about my affiliate marketing journey promoting drones:
Because I:
I started a site and recently a YouTube channel to promote them. I've made a couple of high ticket affiliate sales for various drone models, some of which I own and because I love this hobby and affiliate marketing, it is why I even began this project. I still work on it whenever I get the chance.
I am telling you this because if you are seeking to promote drones and don't know where to start, I would suggest the affiliate coaching training I provide to help you do this.
While the list I am providing you on the affiliate programs to promote drones are legitimate, they can be pretty useless if you have no website, YouTube channel or knowledge on how to promote them, so if you're new, start with the coaching help I provide.
And finally, before I get into the list, let me say that this particular niche is great for affiliate marketing because:
It's a popular hobby.
Many of the drone models on the market are very expensive so you can earn high commission.
There are numerous YouTubers and bloggers I follow who have made drone affiliation their business.
This is not a niche I would consider too saturated.
Let's get this list started:
1) DJI:
Affiliate commission rate: 5%.
Cookie period: 30 days.
Affiliate program sign up page: You can sign up with DJI's affiliate program here. That page will also show you how well some of their top affiliates are making (it's insane).
Description: Without question, the most popular drone company in the world right now is DJI and they offer their own independent affiliate program, which I am actually a member of.
I've promoted a few drones via this program and they pay out 2 ways:
Directly.
Or you can use the commission you make and transfer it into DJI credit.
Because DJI is one of the most trusted brands of drone models, the traffic you send to their site is more likely to buy the product because of the name brand (I would know since I sold multiple drones through this program).
2) Autel Robotics: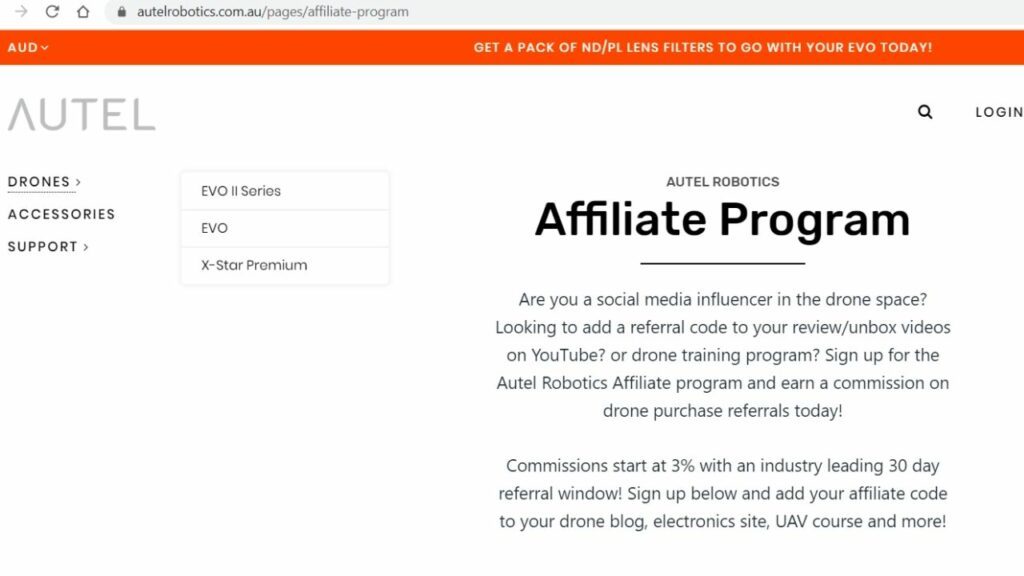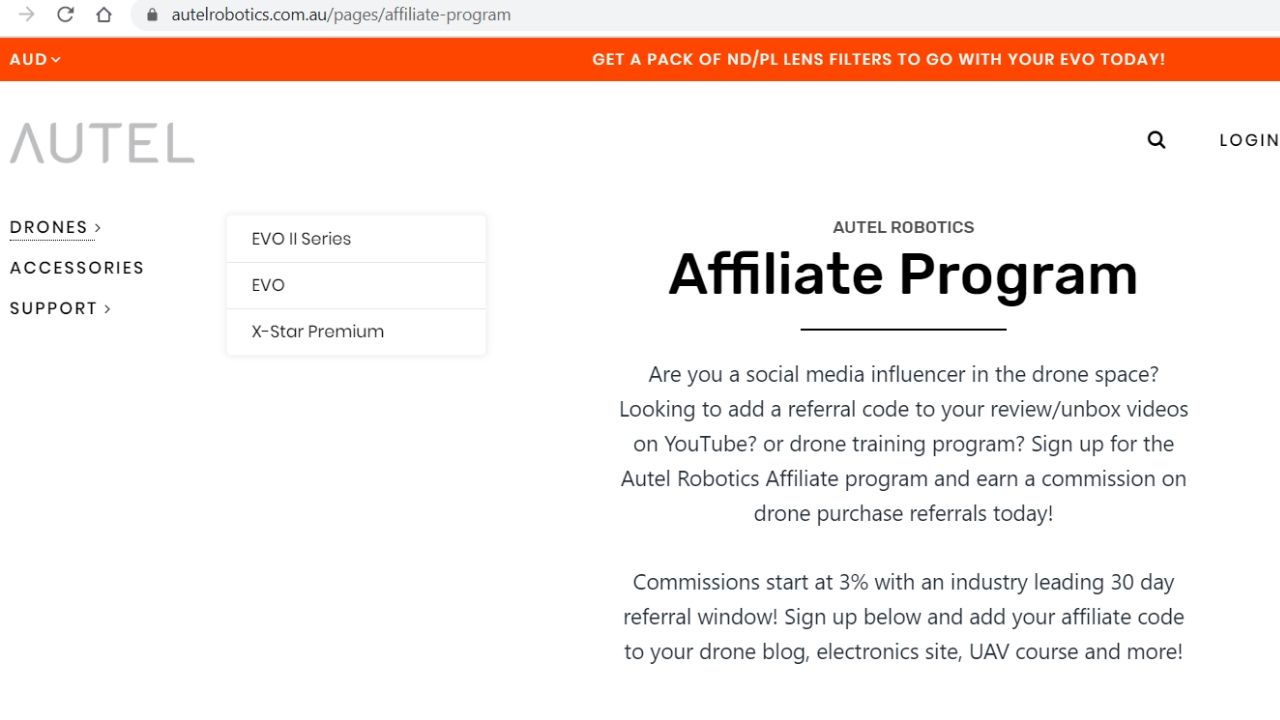 Affiliate commission rate: 3% to 8%.
Cookie period: 30 days.
Affiliate program sign up page: Here is where you can sign up to Autel's affiliate program.
In some cases, you may be required to sign up with other affiliate programs outside of Autel because some of the newer models they have aren't being sold directly on the site (yet).
Description: Autel Robotics is one of DJI's main competitors but as an affiliate marketer, you are not bound to any 1 affiliate program and can promote different models, across different brands.
Autel is also known as a very reputable drone company with excellent support and sells several high end models in their stock, some of which get close to about $2,000 in price points.
I'm in the process of setting up a review of an Autel Robotics drone soon that cost me $1,800 and I plan to promote it because I love it.
3) B&H Photo: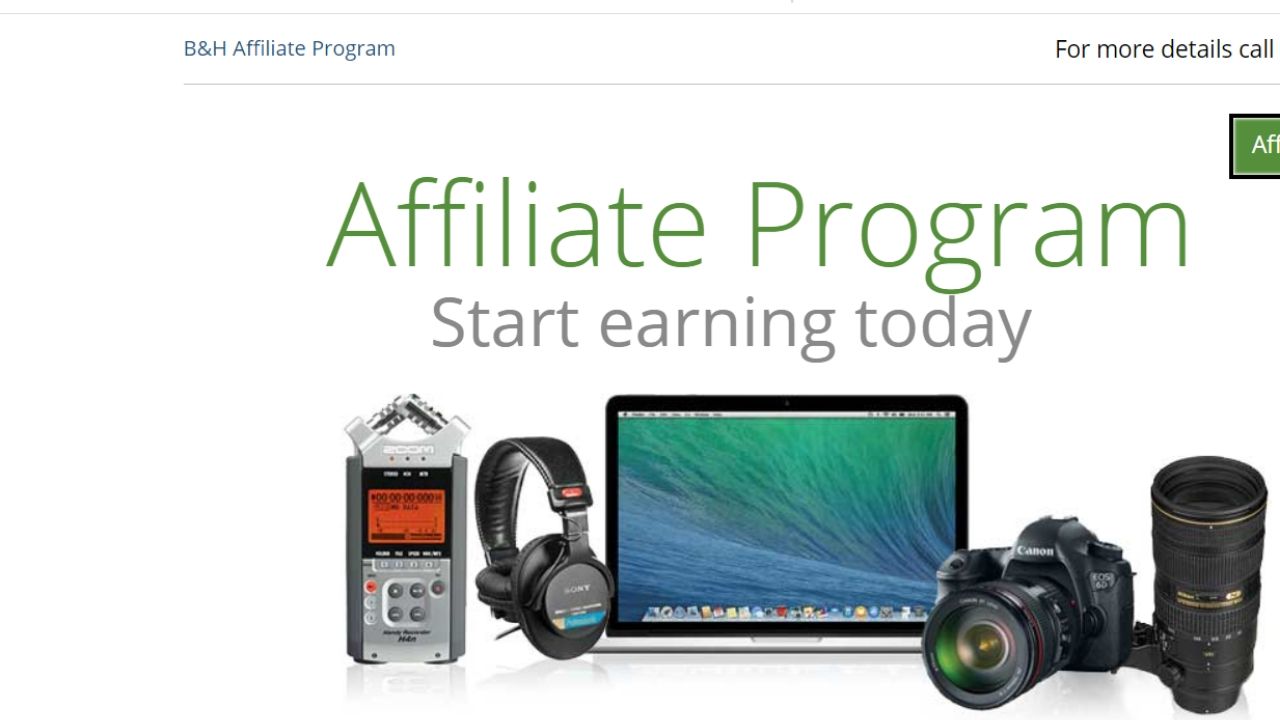 Affiliate commission rate: Up to 8%.
Cookie period: Unknown.
Affiliate program sign up page: Here is where you'll be able to sign up to B&H Photo.
Description: B&H isn't a drone company like DJI and Autel, but it is a very reputable electronic brand that sells some of the most expensive camera and electronic equipment around, including high end drones.
You can actually promote the same DJI and Autel drones on B&H and possibly have a higher commission rate in the process since they pay you up to 8% but before you jump on this program, know that you first have to reach a certain sales threshold to get to that 8% payout first.
Either way, you can also safely add this legitimate program to your list if you wish to promote drones.
4) Amazon Associates: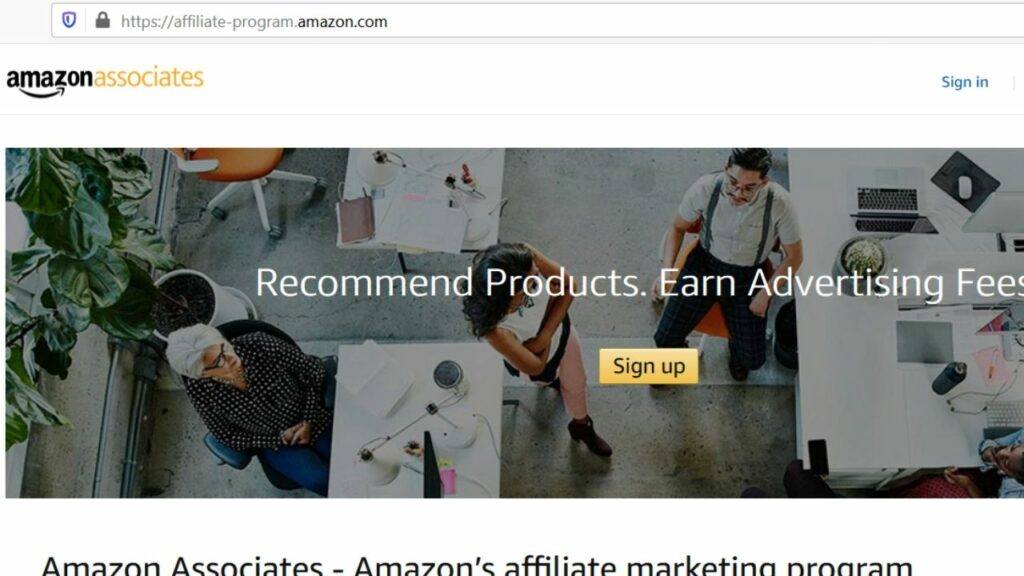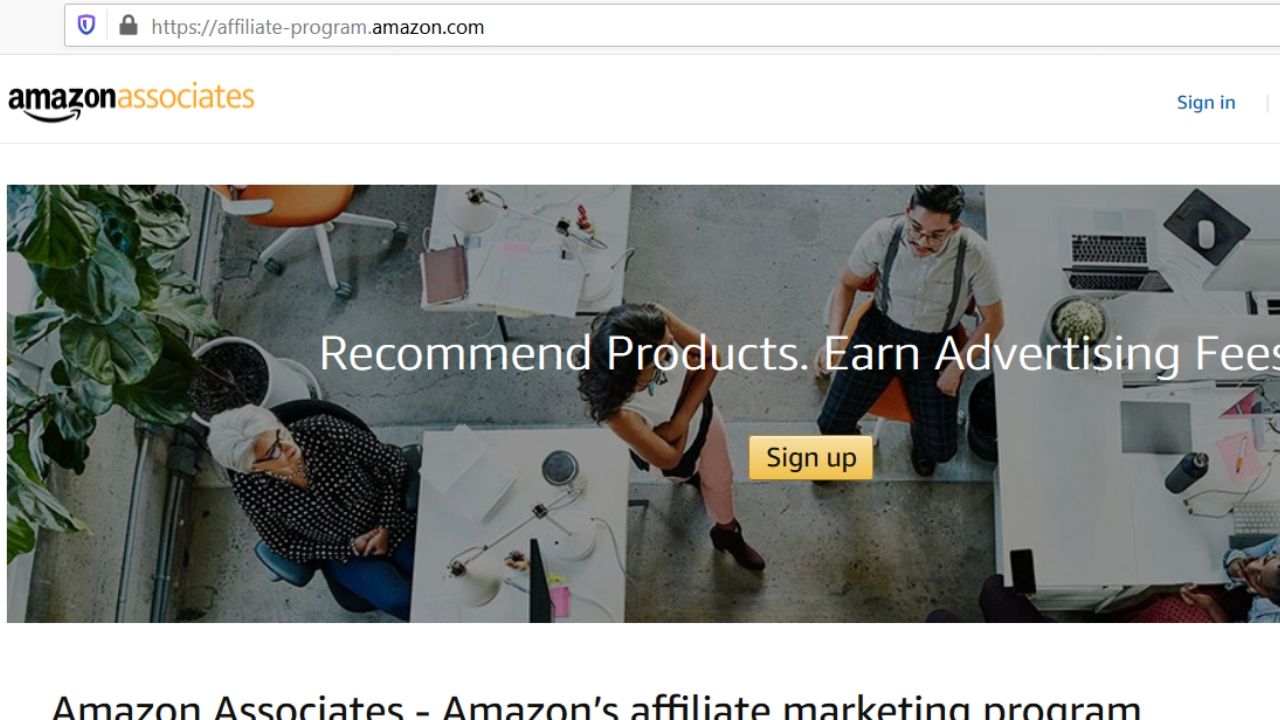 Affiliate Commission Rate: 3% and up.
Cookie period: 24 hours.
Affiliate program sign up: Here's the official page for Amazon Associates.
Description: While I'm actually losing interest in being an Amazon affiliate more and more because of how Amazon keeps shrinking affiliate commissions while also tightening their T.O.S for us, I still can't deny that you can sell pretty much ANY drone there is on the market through this program and that also includes the DJI and Autel models.
I've successfully sold at least 3 or 4 different models as an Amazon affiliate and this option is legitimate.
5) Best Buy: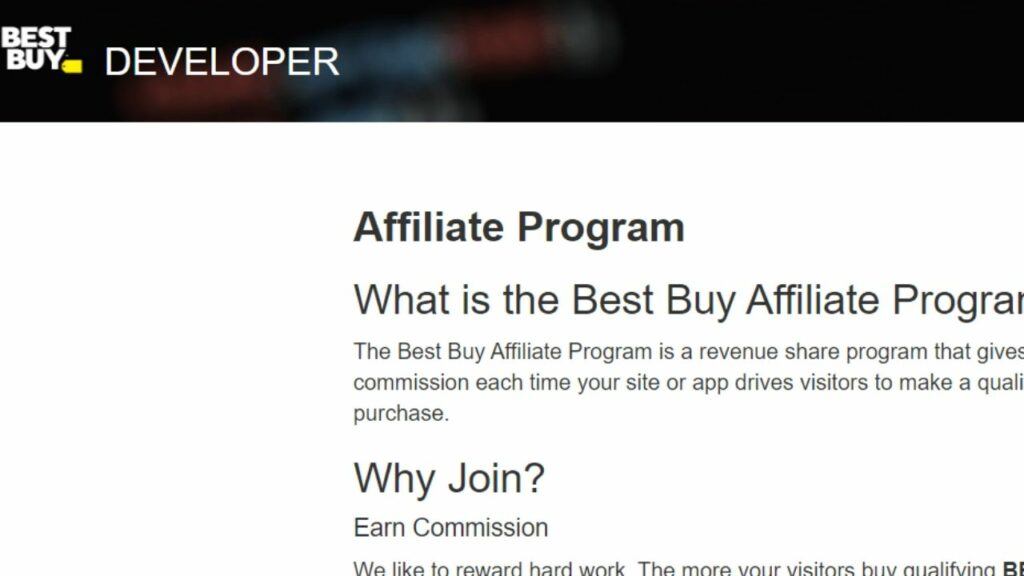 Amazon commission rate: 1%.
Cookie period: Unknown.
Affiliate program sign up: Sign up to Best Buy's affiliate program here.
Description: I know, a 1% commission rate sucks (even though the title of this article says affiliate programs that pay well) but Best Buy is still a legitimate store that people trust and they have access to a bunch of drone models you can promote.
I'm not saying you should sign up to this affiliate program, but if for whatever reason, the above 4 options don't accept you, consider this one. It's also legitimate.
Why aren't there more drone affiliate programs on this list?
The short answer is that I don't know if I can trust the others I found.
I actually found a few more options while looking up this list, including from Wal Mart, a site called Drone Nerds, among others, but because Wal Mart pays very little commission and I don't know enough about Drone Nerds to fully trust them, I figured I'd wait it out and if I get more info on this and other programs and they are legitimate, I'll add them to the list.
Rest assured, these 5 drone affiliate programs are more than enough and even being approved for one of them is all you need to get your affiliate business started. But before you do that and click on the links to register, I have to give you a very important warning about doing so:
Before you sign up to these drone affiliate programs, read this first:
First off all, if you are planning to promote drones and you have no site, no YouTube channel and basically are starting with nothing, do NOT sign up for any of these 5 programs yet!
Most of them look at your website to determine if your application will get approved, so wait until you actually build something and get visitors before you sign up.
And if you're in this spot (and/or are new), learn how to promote drones through affiliate marketing with Wealthy Affiliate.
4 ways I recommend you promote drones as an affiliate marketer:
What I'm about to share with you is how I made my drone sales and how I see other big name marketers doing it too:
1) Create an affiliate blog about drones like I did and start writing affiliate product reviews for them. But if you're new to the whole blogging thing, then start by reading this guide to blogging and affiliate marketing.
2) I would also make a YouTube channel reviewing drones. In fact, one of the affiliate case studies in this article does it very successfully.
You can see his channel for reference on how he promotes drones. If you want to start doing affiliate marketing with YouTube, read this first.
3) These are very legitimate ways to create a affiliate marketing business promoting drones.
4) Consider promoting drone part 107 license course programs. There are many places that will pay you to promote their courses.