Ever wondered how much does affiliate marketing cost to start? There are actually several answers to this and it depends on what type of affiliate business you are looking to build. I'm going to do my best in this post to explain all of this.
Here's 8 ways to start an affiliate marketing business (And their costs):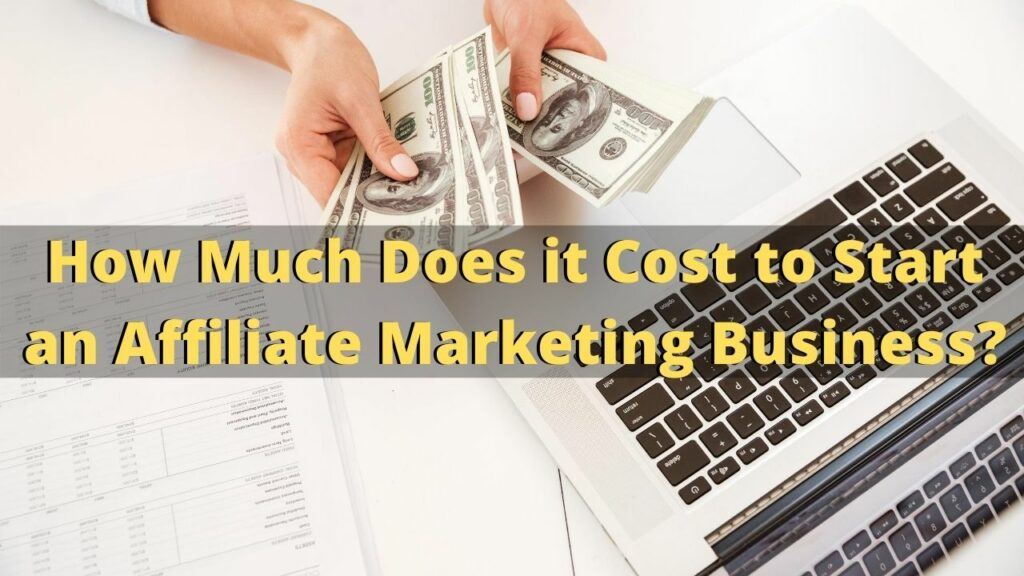 Starting a blog ($0-$100).
Starting a YouTube channel ($0-$300).
Starting pay per click campaigns ($0.01-$10,000).
Starting an email list ($0-$500 a month).
Solo Ads ($50-$2,000).
Pinterest ($0-$100).
Starting a podcast ($100-$2,000).
Buying the affiliate product to promote it through the above 7 options (Varies on the cost of the product).
Typically, these 8 options are the most common for affiliates to create businesses from and these numbers are realistic costs (within range) that you can expect to spend for each one.
Which is the best option for me to start an affiliate marketing business with?
I'll say right away that a blog and YouTube channel is best for 99% of people, but I'll get into each option in a moment and break down the costs and things you can expect to be doing to make your affiliate business successful.
I also want to make it very clear that regardless of cost, most of the methods above have NO limit to how much money you can make with affiliate marketing so it's not about spending more to make more or spending less to be "cheap" about your business.
As long as these 3 fundamental principals are in place, you can make tons with every method above, and those principals are:
Selecting the right niche you are experienced with which has mass audiences.
Understanding how to drive that mass audience to one of the above methods above.
Making your affiliate sales pitch for a product you know well so the mass audiences buy it.
If you're new, then there's ways to learn these 3 principals, one of which is through my affiliate coaching services.
Diving into the costs of starting an affiliate business (the 8 options):
I won't go too deep into each method's costs, but I'll give you enough of a frame to understand what you should and could be spending with each option, as well as my personal thought on if it's worth even doing. Let's begin:
1) Starting a blog (

$0-$100

):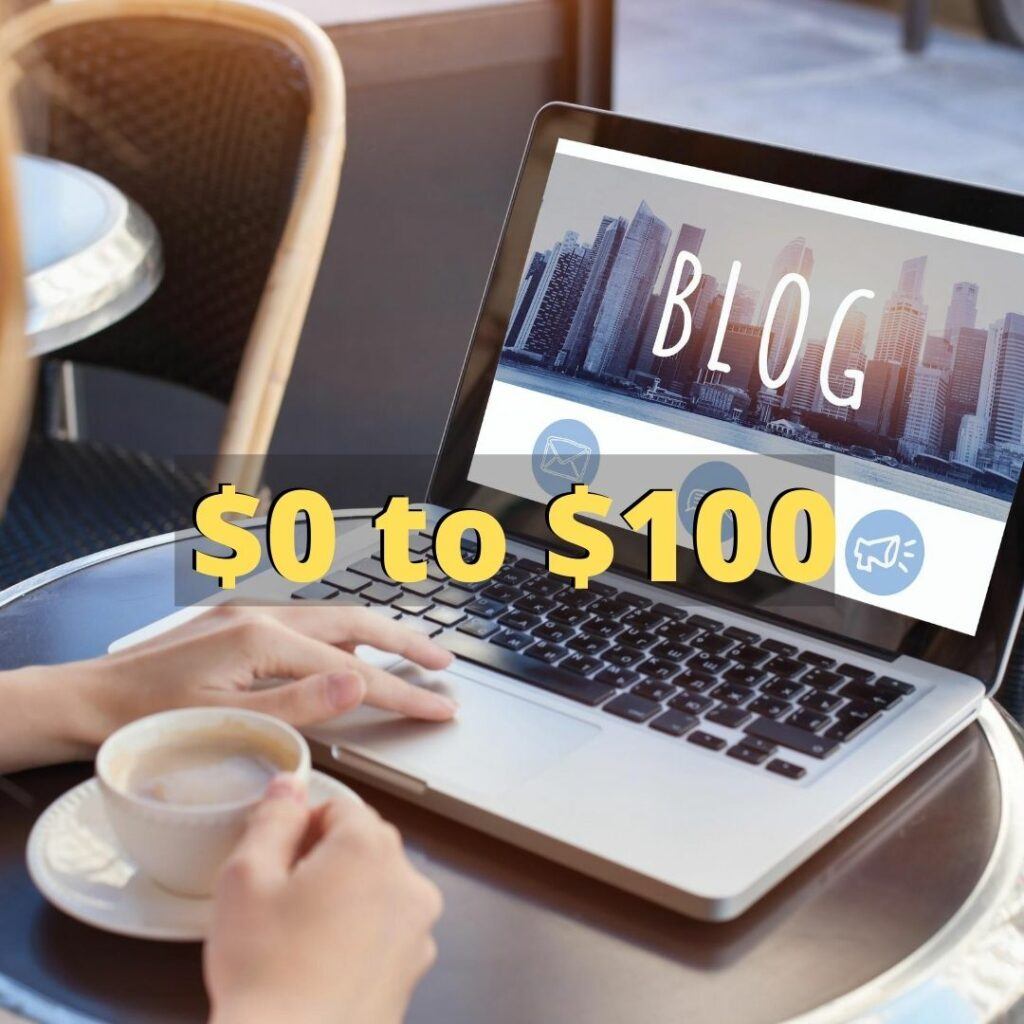 Overview: You create a blog and grow it so that it gets mass visitors. Then you promote affiliate products on the blog to those mass visitors and make passive income.
Starting a blog for affiliate marketing requires creating a website and that requires (at minimum) 2 things:
Buying a domain name.
Buying hosting for that domain name.
The costs for starting an affiliate blog explained:
A) Free blogs ($0): You can actually certain sitesStar, choose a domain name and create a free/site blog through it.
The downside is that it's not fully yours and ultimately, the site that gave you that free blog can take it down if they choose.
B) You pay for the domain/blog ($13.99): I'm using a pricing that comes from Wealthy Affiliate which in my opinion offers the best rates for a domain/blog.
By buying a domain, you fully own it and that is what I recommend if you start this method.
C) Hosting ($0-$500 a month): Hosting is mandatory for any site and you can get them for free, but here, the price matters, as free hosting typically sucks.
Generally decent hosting can cost you about $50 a month and the best type of hosting, known as dedicated hosting can be $100's every month.
The Wealthy Affiliate service has a $49/month upgrade which comes with great hosting for my main blogs. It's a good place to start.
My opinion on this method: I think blogging is one of the best places to start an affiliate marketing business. For a pretty small startup cost and pretty small monthly costs, you can really create a great blog and sell a lot of affiliate products on it through good training application (See my Wealthy Affiliate review for that).
2) Starting a YouTube channel (
$0-$100s

):
Overview: You make YouTube videos and promote affiliate products in the description of those videos (see my YouTube affiliate marketing tutorial if you want to learn more).
Starting the actual channel is free, but the software you use to record the videos may not be.
The costs for starting a YouTube channel explained:
Starting the YouTube channel itself ($0).
Recording on your phone camera ($0).
Recording with devices like Logitech Camera ($80).
Recording your voice with good quality microphones ($150).
My opinion on this method: Next to blogging, I think YouTube affiliate marketing is the next best thing and it's very cost effective for starting an affiliate business.
I do recommend combining them to make even more. The only downsides of a YouTube channel is that it can really be an affiliate business on thin ice because can be taken down by the YouTube TOS, people complaining. As long as your videos aren't controversial, you should be fine.
3) Starting pay per click campaigns (
$100s to $10,000s or more

):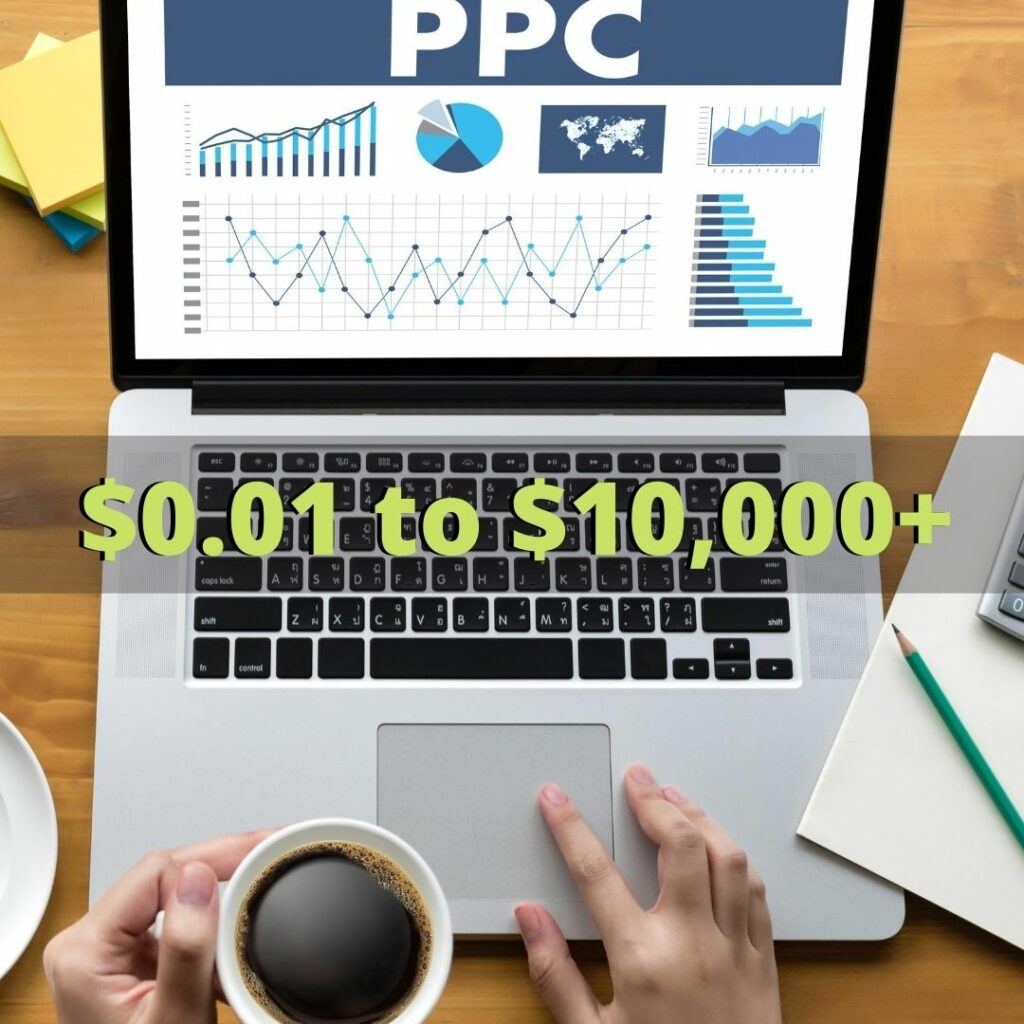 Overview: You create ads and can drive mass audiences to your site very quickly, and for each click, you pay a price.
Your goal is to promote the affiliate product in a way that you earn more with the commission than you spend on the ads so there is a profit (Pay per click affiliate marketing explained further).
For example: You make an affiliate sale of $50, but spend $25 on ads promoting it. Your profit is $25. You have many different places to open an ad account from:
Pinterest Ads.
Google Ads.
And more.
Each place will charge you pennies or more for the click and depending on your skill level as an affiliate, you can drive down the cost of the ads and improve the number of sales you make on the page you promote the product on.
The costs for doing pay per click affiliate marketing explained:
They vary:
A) Opening an ad account on one of the above networks costs nothing ($0).
B) It's all about the cost per click you actually pay once your ad/s get clicks.
For example:
One of the above networks charges you $0.10 a click and your ad gets 100 clicks. You will then pay $10 for 100 clicks.
My opinion on this method: Pay per click isn't recommended unless you know what you're doing, meaning that you keep your ad costs low and your affiliate sales rates high to have a good profit margin.
You can honestly make a lot of bank with things like 1 page websites through pay per click, but it's so rare and most people lose control of their ad costs and spend too much money trying to get to that point. So:
Stick to the other methods above first.
Move into PPC later in your affiliate marketing journey.
4) Starting an email list (
$100s

):
Overview: You buy an autoresponder, and collect as many leads as you can through traffic generation.
Then you promote your affiliate offer to that email list and in the future.
The costs for doing affiliate marketing through email marketing explained:
You first need an autoresponder, and there are many some of which get into $100's in charges a month. I'll keep it simple and use one common autoresponder for reference:
Aweber: It's $19 a month, and the cost goes up by $10 a month as you get more leads.
But in order to use this autoresponder, you also need to collect your email list through a website and traffic generation and you already know some of the costs for that, so it's more than $19.
My opinion on this method: Email marketing is very often pitched as the way to go, but it's costly and advanced, so like pay per click, I would only do it later when you get more experience.
5) Solo Ads (
$100s to $1,000s

):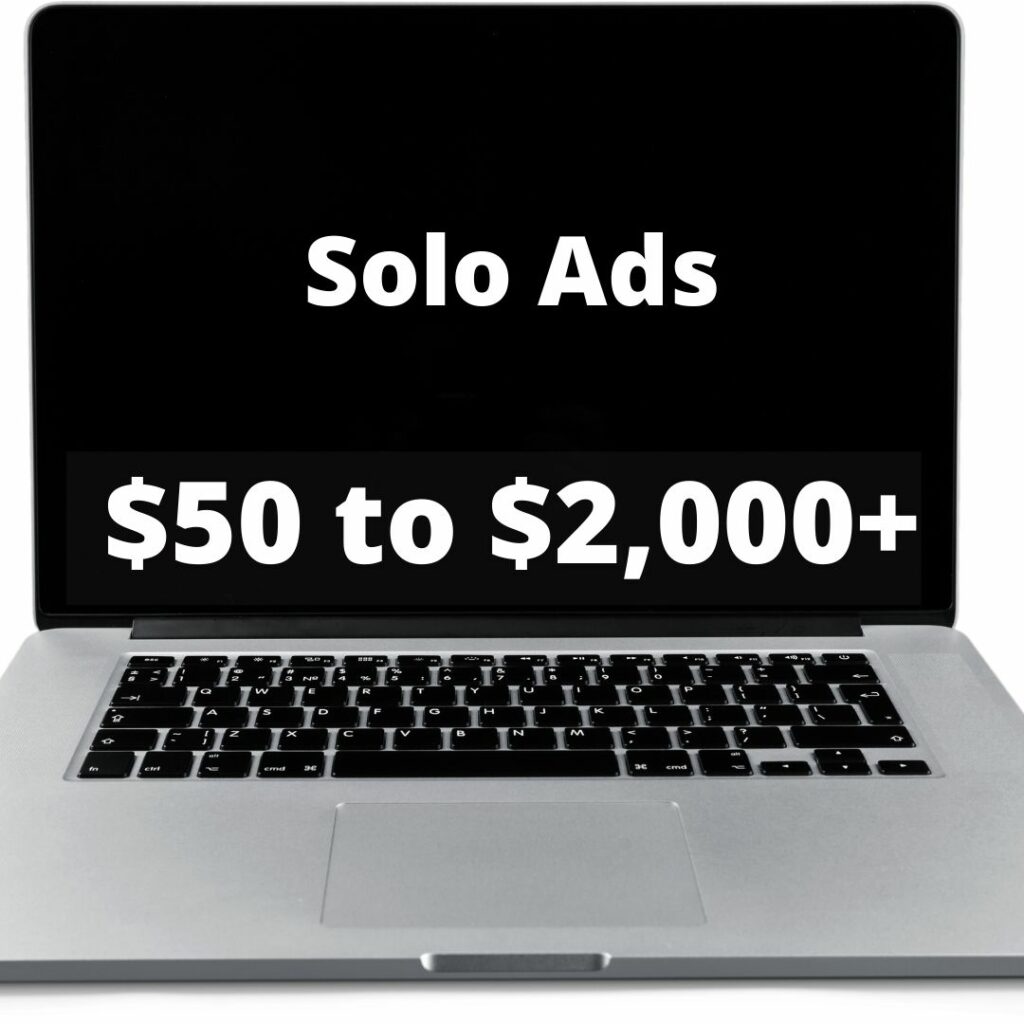 Overview: You basically pay people who already have collected an email list to promote you to that list. Solo Ads are used to get quick traffic to websites and to potentially make money quickly with affiliate marketing.
For example: You pay $100 to someone who has an email list of 5,000 people. They promote you to that list of 5,000 people and out of those 5,000, only 1,000 visit your site and 50 people buy your affiliate promotion. You make $500 from it, so you earn $400 profit.
The costs for doing solo ads explained:
Typically the more expensive solo ads carry better value customers. You can expect to pay a lot here, anywhere from $50 to $1,000+ for a single solo ad that can bring in 100's of visitors to your site.
My opinion of solo ads: I think they are horrible for affiliate marketing and list building (what they're typically used for).
You never fully know what kind of traffic you're getting from solo ads and will typically get lots of low quality traffic to your affiliate offer, which will make it harder to promote to them.
I basically think solo ads suck for affiliate marketing.
6) Pinterest (
$0

):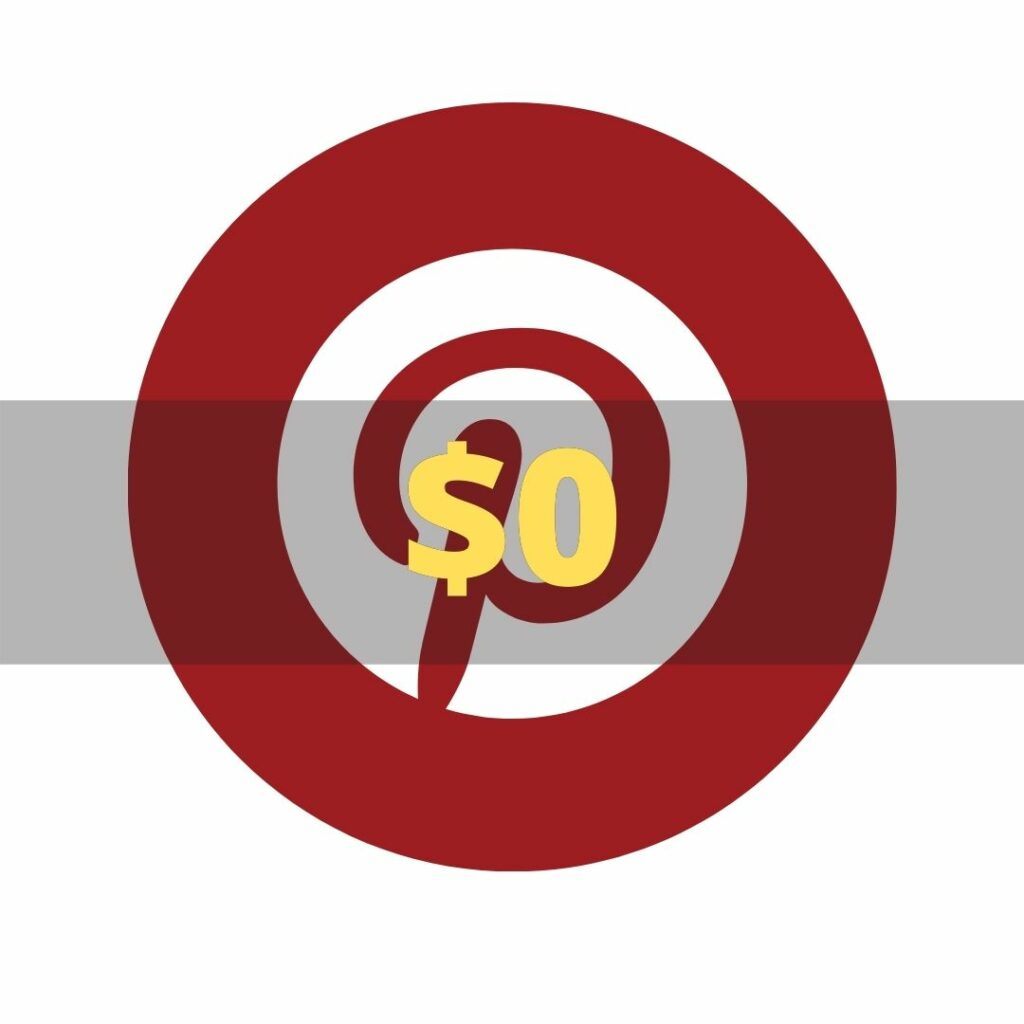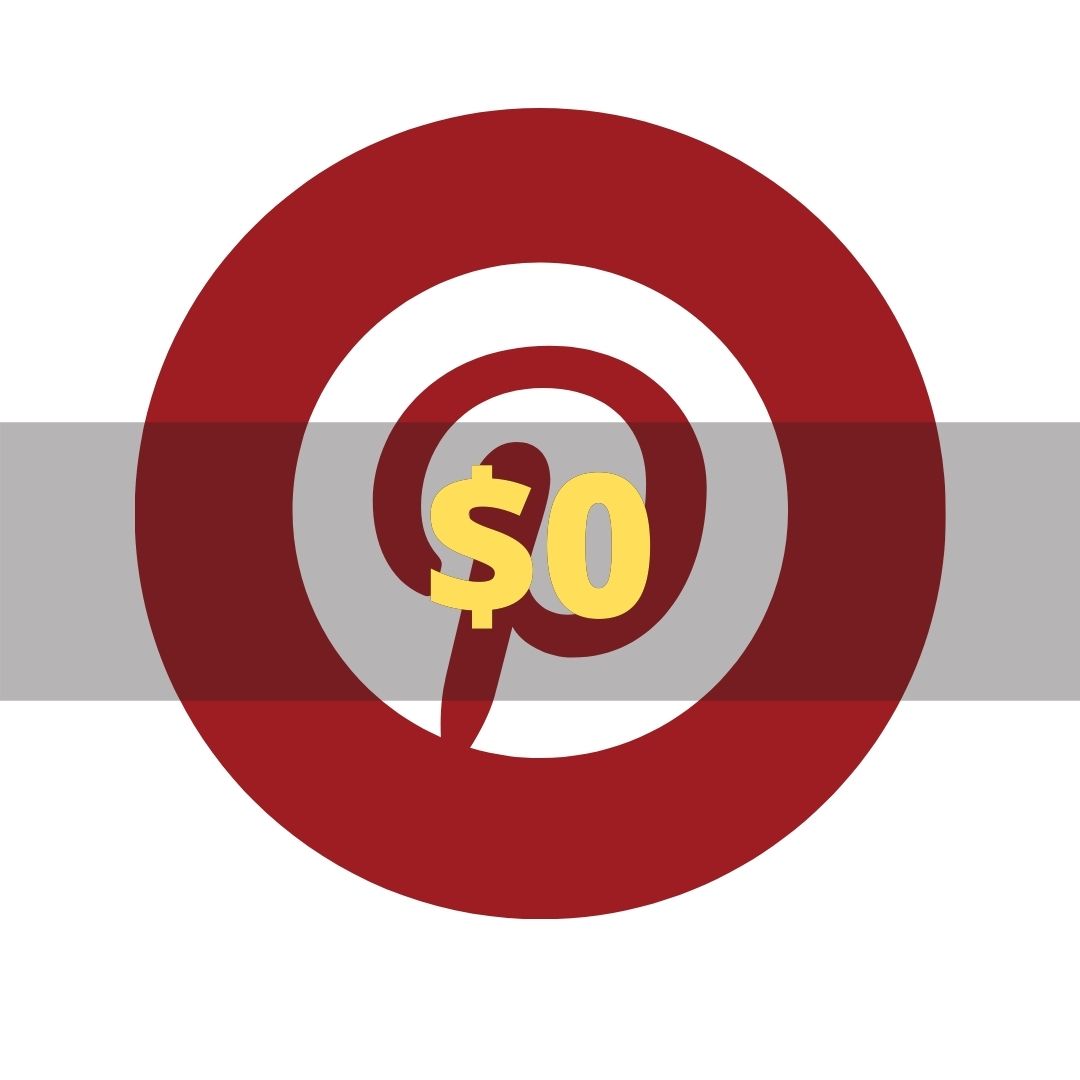 Overview: You create images and videos (both called Pins) and directly promote affiliate offers through these pins directly or indirectly by sending them to a review page that promotes the affiliate offer.
The costs of using Pinterest to do affiliate marketing explained:
Opening a Pinterest account itself ($0).
Using Pinterests pay per click service (costs vary).
My opinion on this method: I like Pinterest and their pay per click service is actually quite cheap compared to others out there.
I recommend using Pinterest for more visual niches like promoting mountain biking products, clothing or travel blogs like this one that I run.
And I also recommend most people who do affiliate marketing start with using Pinterest for free and later move into it's PPC services.
7) Starting a podcast (
$100-$1,000s

):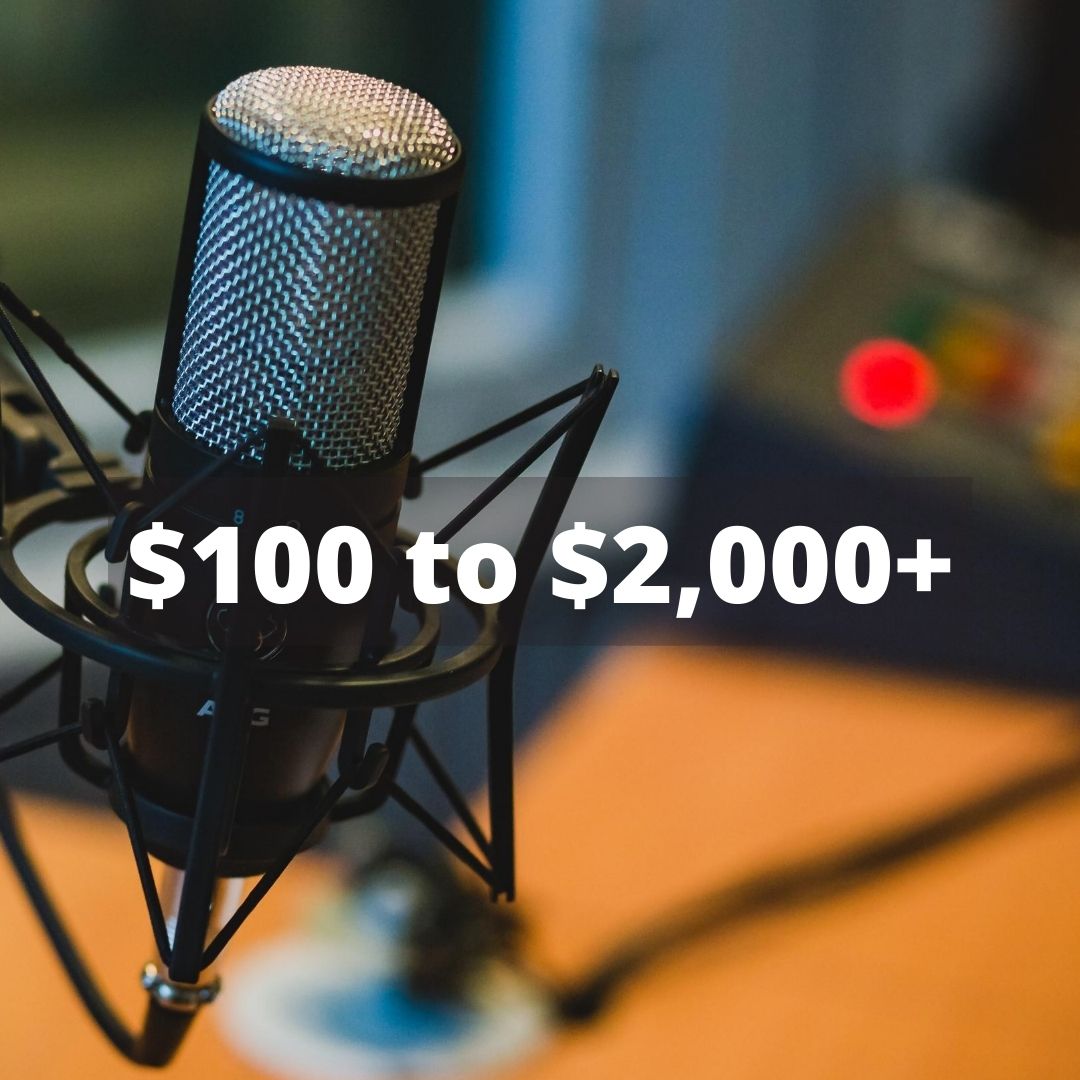 Overview: You create a podcast and grow your audience there, then steer them to a site you run that sells affiliate products on it.
I have to be honest, I don't run any podcast as of yet, but do have friends in this field who do.
For example: You can run a podcast on a niche subject like saving money on car insurance and steer your listeners to a blog promoting car insurance offers you're affiliated with.
It can be very profitable if you are confident with talking and it can flow very well with having a YouTube channel too.
The costs for starting an affiliate marketing business through a podcast explained:
You need some basic gear if you're going to run a podcast and from what I heard the gear costs include a microphone, a quiet place to speak where there's no noise (like a studio). This can vary from a few $100 to $1,000's depending on how serious you are about using this method.
My opinion on this method: I don't know enough about podcasing to suggest if it's good or not, but if you have a voice and are confident speaking, then this is an opportunity I'd explore, no matter if it's affiliate marketing or just for basic business.
8) Buying an affiliate product in order to promote it: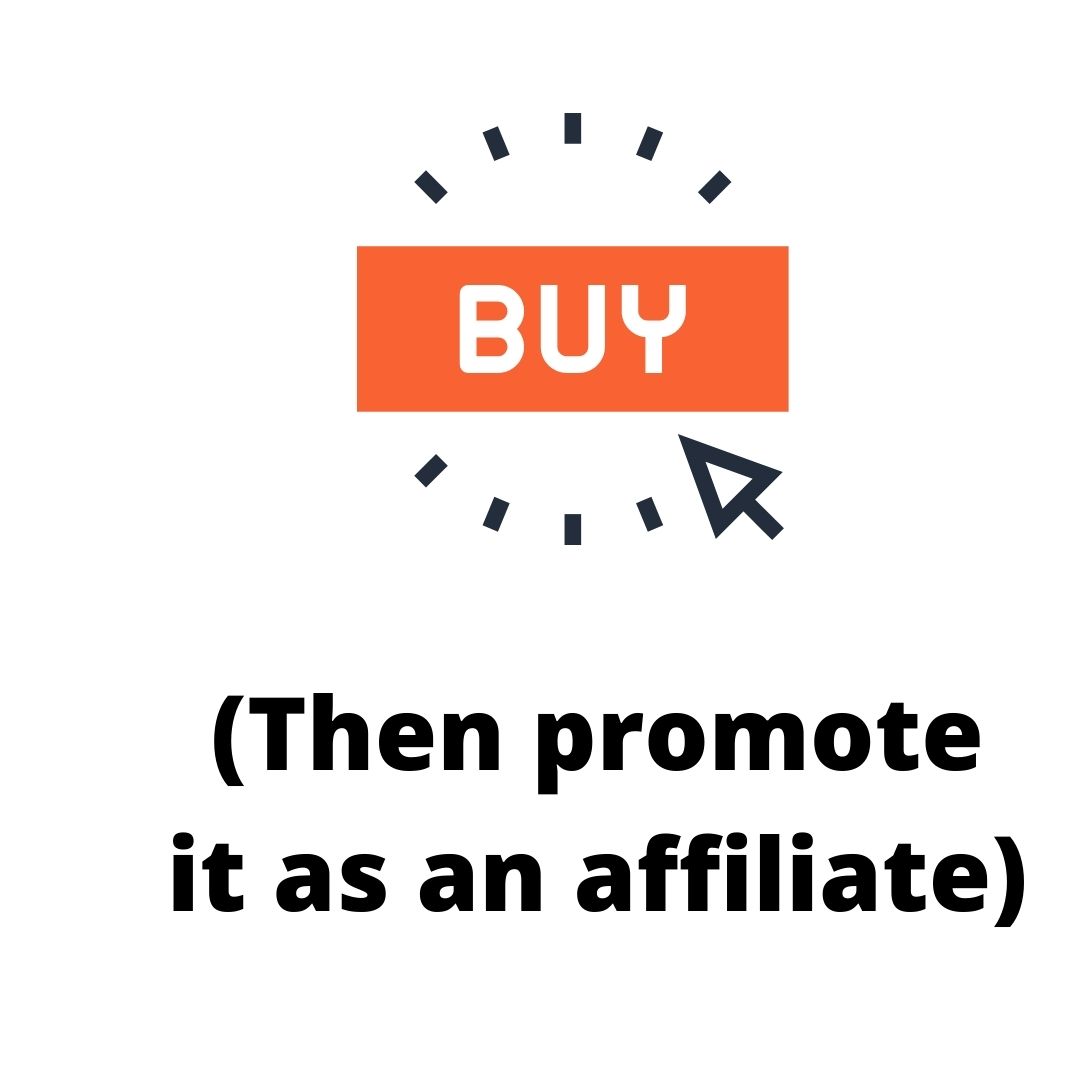 Overview: When you look at the costs to start affiliate marketing, one overlooked option is actually buying what you choose to promote.
The costs to using this method to do affiliate marketing:
This is actually an optional cost involved, because you don't actually have to buy whatever you promote. There are however certain affiliate scam programs out there that may try to force you to buy it.
For example:
There are very pyramid scheme type high ticket programs that will only let you promote that same system if you buy it. This forces people to spend a lot to then have that opportunity to be an affiliate for it and I very much dislike that.
But there are opposite examples of this too:
Most legitimate affiliate programs will never force you to buy the product, but you can elect to do it.
For example:  You buy an expensive $2,000 drone and then promote it. But why did you buy it? Well:
Because it's a high ticket product so you can earn more.
You love it because you enjoy this hobby.
By owning it, you can write a better affiliate review of this drone.
I'm all for this particular option and recommend going this route, however, sometimes you may be in a position where you'll have to promote affiliate products you don't own because the costs will get out of control if you just start buying everything.
My position on this method: As long as you can distinguish a scheme like high ticket info products with good products that serve people well and choose to buy the ones that benefit the audience, you'll be fine here.
The most important thing is that buying the product you want to promote is an elective choice and is not forced on you. The second it is and you have to spend a lot, I'd forget it and find another option.
Now you know the costs involved for starting different affiliate marketing businesses. What happens next?
Well if you're serious about getting started, then you will want to pick one option and start there. I gave my personal opinions of each option, and again have to stress that:
1) A blog and YouTube channel is the best choice in my opinion if costs are an issue for you and even if they aren't, you can still grow awesome businesses with these 2 choices, as their potential for you to make money as an affiliate marketer is limitless.
2) Don't forget the 3 fundamental principals I said are more important than the option you choose to go with. They are what will help you succeed.
3) If you are still stuck on an option to choose, let me help you there by suggesting Wealthy Affiliate which comes with my coaching to help you there. They'll help you start a blog and move into other realms of affiliate marketing as your training and experience there grows and that's really a solid game plan for affiliate marketing success.