There are numerous outdoor gear affiliate programs you can sign up with and in this post, I'd like to share 5 major ones you can connect to and start promoting through.
Now I'm writing this post as someone who actually runs a secondary blog involving nature travel in which I happen to promote numerous outdoor sports products and gear related to hiking, trail running and things of that nature and the affiliate programs I'll be sharing with you today are part of the 5.
These 5 outdoor gear affiliate programs give you access to 10,000+ products:
Salomon (Up to 10%).
REI (Up to 7%).
Amazon Associates (Up to 10%).
Broadout (Up to 25%).
Craft Sports (7% commission).
With the exception of Amazon, the other 4 affiliate programs on this list are part of the Avantlink affiliate network.
To sign up with any of these outdoor affiliate networks, you will:
First need to sign up with Avantlink.
Then find the outdoor affiliate network on the list.
Submit an application for the network.
Wait for approval.
Provided you have a blog or established presence online in some fashion (like a YouTube channel with many subscribers), you'll be able to get approved pretty quickly.
For the nature blog I run (TheNatureSeeker.com), I get requests to be an affiliate for numerous networks and this is something that happens naturally once your blog grows to a certain point. But these 5 should be good enough to get you started. So with that said, let's dive into each outdoor sports (and gear) affiliate program to see what they're about:
1) Salomon (Great outdoor gear and sports affiliate program):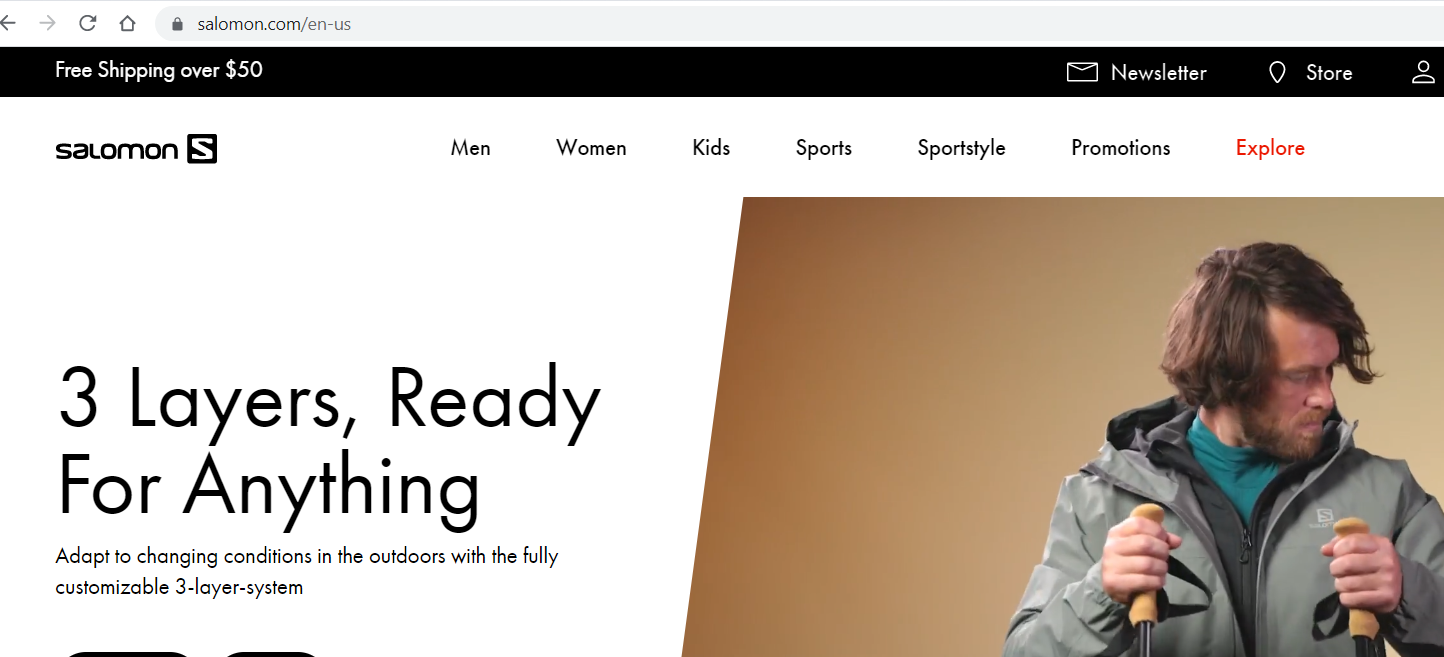 Salomon is a gigantic and well known company for selling outdoor gear across the board, from trail running shoes, to hiking boots, ski jackets and pretty much everything you need to travel in any type of outdoor environment.
I personally promote the Salomon Speedcross 4 sneakers (and 5 when I'll get it), but overall, this company delivers to both customers with high quality products, and to affiliates subsequently by letting them promote those high quality items.
To sign up with the Salomon affiliate program, you will (again) need to first sign up as an Avantlink member.
2) REI (one of my favorite outdoor affiliate programs):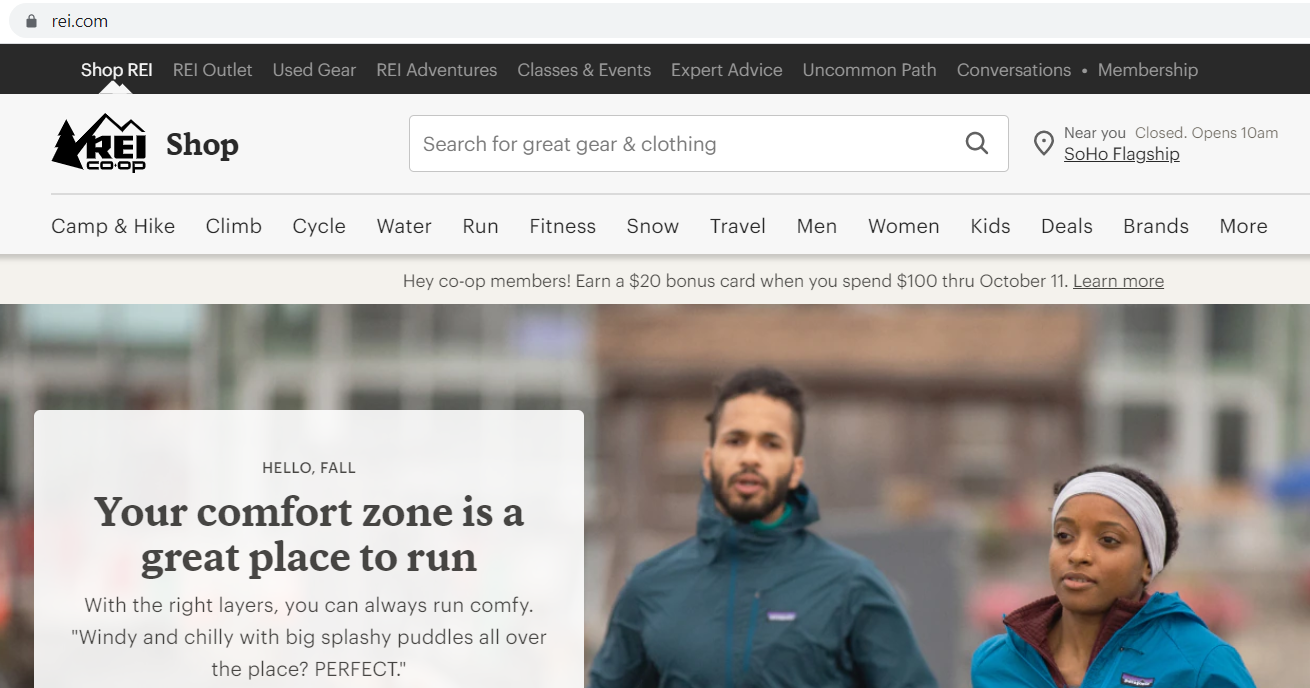 REI is up there with Salomon and may likely be an even bigger and more well known company. Like Salomon, you will also need to sign up with Avantlink first. But you can learn more about REI's affiliate program here.
For me, I've so far been promoting 3 items for REI (2 winter jackets and a specific trail running shoe). I've been making sales here and there for these items too.
Overall, REI offers you access to 100s if not 1,000's of different outdoor sports gear you can promote and if you've ever visited an REI store (there are plenty), you'll know they offer a very large variety of products. As an affiliate for REI, you will have access to promote all of those items (and I highly recommend you consider them).
3) Amazon Associates:
Amazon Associates (as usual) is the one affiliate network I need to mention anytime I do these lists. In this case, they may offer just as much if not more outdoor products you can promote, but generally speaking, for a less commissions.
Why consider Amazon Associates then?
Well because they may be easier for you to get signed up with. The others on this list may have a more strict policy of approval and you may have to wait to grow a blog to a larger level first before getting approved to them.
But for Amazon Associates, you should be able to get a quick approval. Keep in mind they do want you to deliver as an affiliate for them within 3 months (or risk losing your account if I remember correctly).
Me personally, I promote numerous outdoor products from Amazon Associates, including a variety of water proof socks, hiking poles and more.
So if you do sign up with Amazon Associates, only do it when your site has traffic and you are in a good position to make sales.
4) Broadout: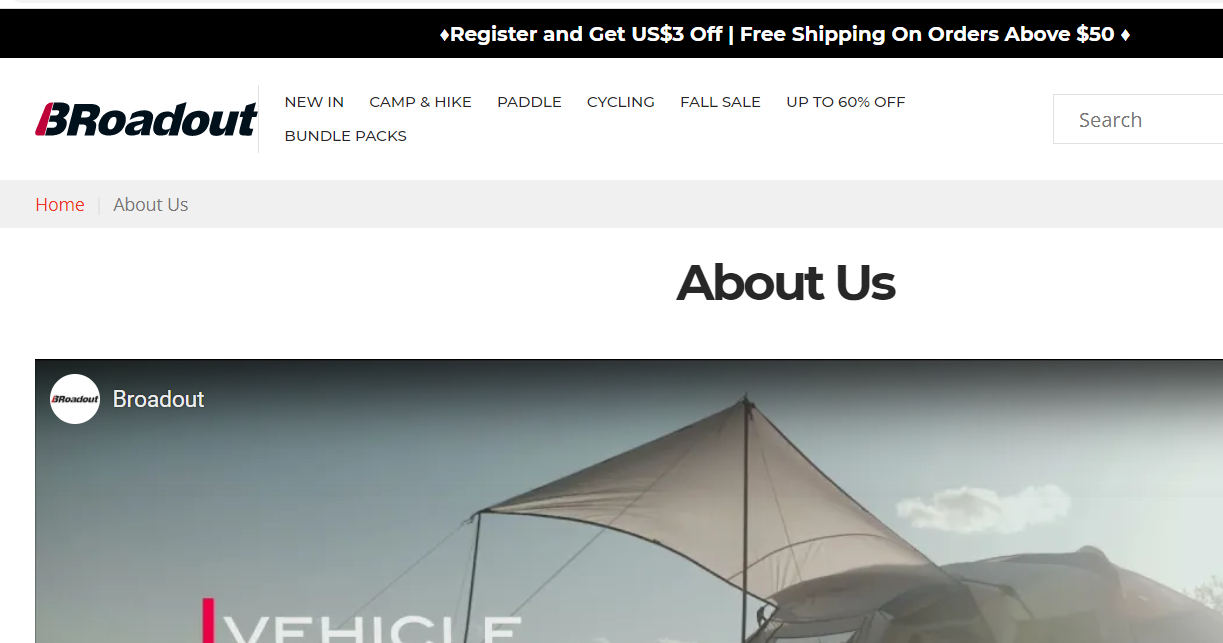 I received an invitation from this outdoor affiliate network recently and I'm considering joining them. They are also part of Avantlink and also have a wide range of products to promote.
What intrigues me about this network vs the others on this list is the following things:
They have a high average over (over $100 based on their email).
They have the highest cookie tracking (45 days).
They also offer up to 25% commissions (the highest of any outdoor affiliate network I've ever seen).
You can learn more about Broadout here, but so far, I've been very impressed by their selection and affiliate compensation model.
5) Craft Sportswear affiliate program: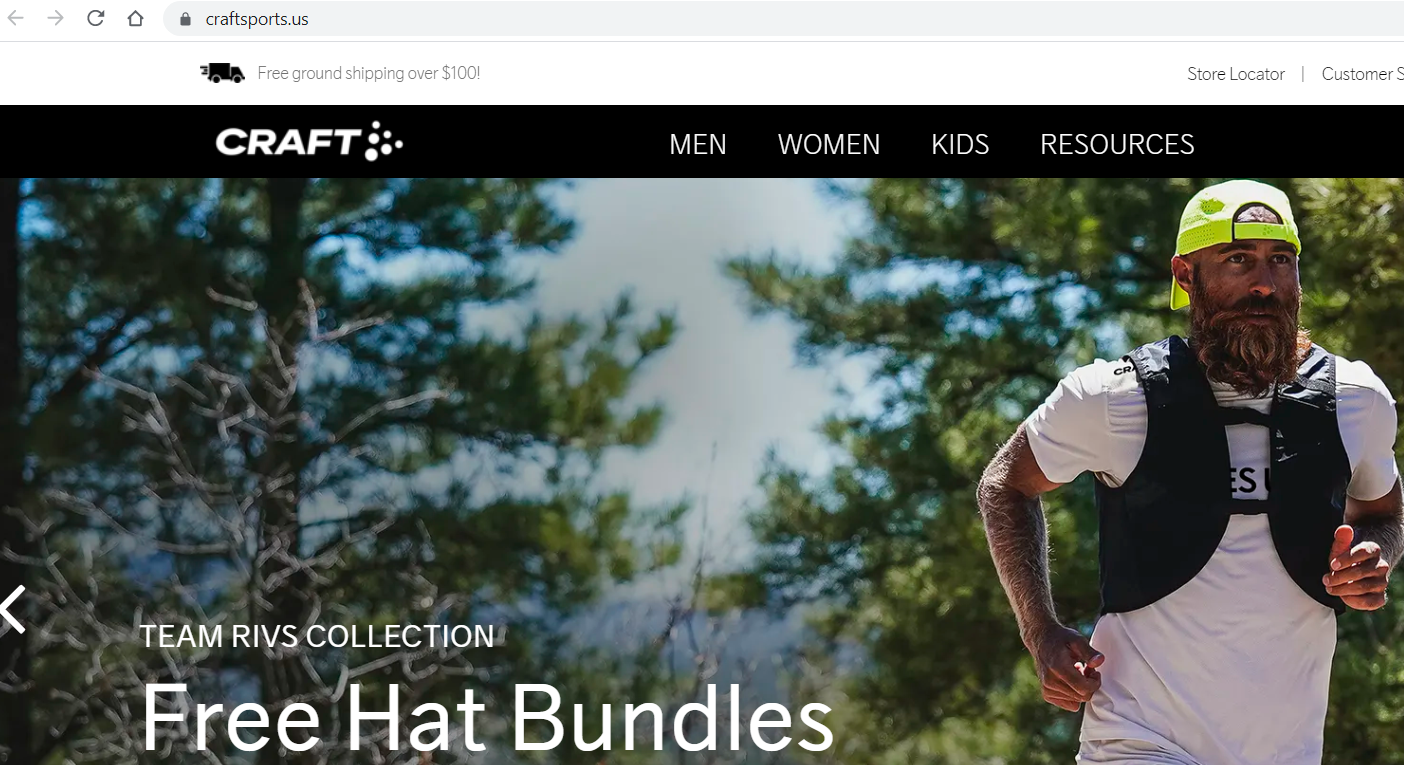 With a 30 day cookie and pretty high conversion rate (meaning people buy from their site often), you can also do well as an affiliate for this network. Learn more about Craft Sportwear here.
This affiliate opportunity originated in Sweden, but offers people like (US affiliates) the option to promote their products too. I also received an invitation email from them not too long ago and have been considering joining this network.
In any case, it's also connected to Avantlink and with that, a very reliable place to do business with based on my understanding.
Before you become an affiliate for these outdoor networks, understand this:
You have to be someone who at the very least has a website or YouTube channel dealing with outdoor subjects. I find a lot of people register with these networks too soon when they get into this business, and because they have little to nothing to show for it (no website or YouTube channel for example), they get disapproved.
In my case, I get invitations on a weekly basis from these networks because they know my site gets traffic. This makes them want to do business with me.
If you're just getting started, here is what I recommend:
Choose one.
Get training in Wealthy Affiliate to build that into a real business.
This is a great way to proceed on your road to success. Trust me when I say these affiliate networks aren't going anywhere and there will always be plenty of them available for you to sign up with.
The more important thing you need to focus on (if you haven't already done so that is) is making an actual website or YouTube channel so you can actually sell those products there and that's why the 3 step process I just outlined is what you're going to want to follow.
If you do, trust me, you will have many opportunities and potential success open up to you and I say this as someone who has and is following those steps (and getting results).